In 2007, UK-based bespoke luxury goods creator Luvaglio created the first million dollar laptop.

Being a rich person allows you to customize this laptop according to your desire.
You can choose the materials, specifications and design that you want. In addition to the ability to customize this laptop, you will also find a rare and precious colored diamond that serves as the laptop's power button.
The Luvaglio laptop offers you fingerprint security identification before it starts running, to prevent others from using it.
It incorporates a 17″ widescreen LED lit screen with a specially designed anti-reflective glare coating for clear and brighter image, 128GB of Solid State Disk space and a slot loading Blue-Ray drive.
There is also an integrated screen-cleaning device as part of the luxury laptop's many features.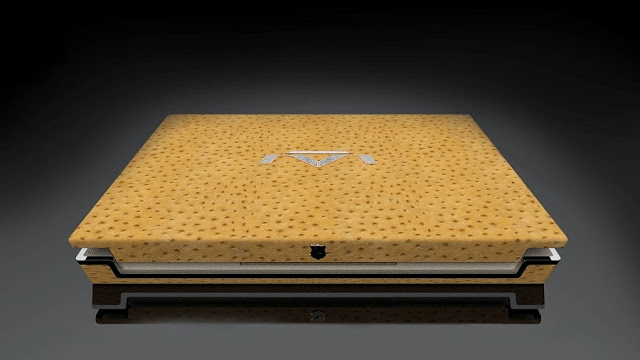 The Luvaglio masterpiece sells for a whopping US$1,000,000.

Luvaglio CEO Rohan Sinclair Luvaglio told Gizmag: "Unlike many of the highly priced products being released, we took our time to develop something out of the ordinary with real attention to detail. "
"I didn't want us to simply re-house a laptop into a diamond studded casing, or diamond encrust the entire thing simply to make it expensive. We've put thought in from the keyboard down to the power charger.
"There is an integrated screen-cleaning device and a very rare coloured diamond piece of jewellery that doubles up as the power button when placed into the laptop and also acts as security identification. We have used diamonds elsewhere but have given them purpose."