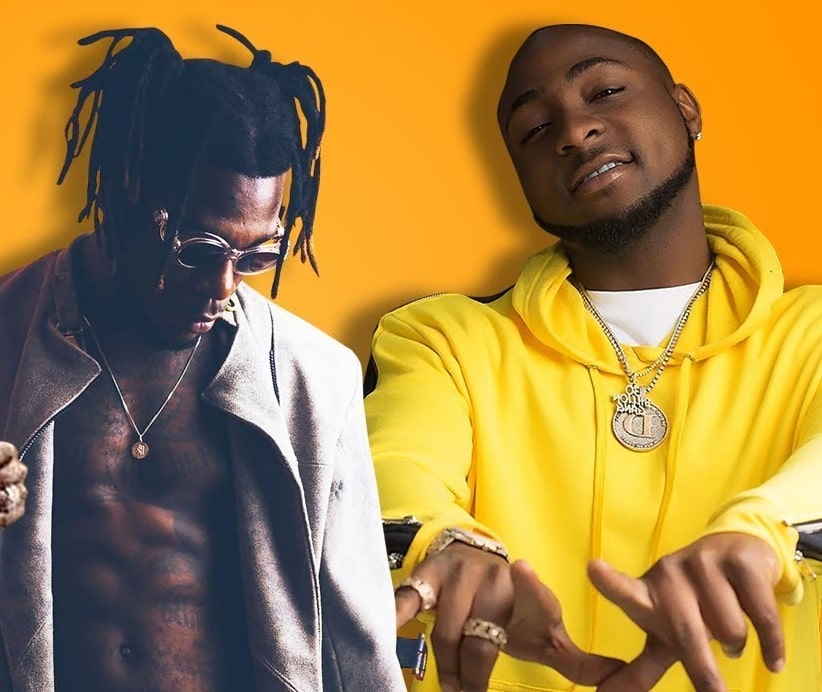 Davido and Burna Boy are currently trending on Twitter over a minor drama.
It all started with Davido posting an earnest photo of himself and Wizkid – often considered his rival in music and fame – and declaring the both of them "the two greatest of all time".
The statement obviously didn't go down well with Burna Boy who became the first Nigerian artiste to be nominated for the World Best Music Album category at the 2019 Grammys.
In an obvious "shade" to Davido, Burna Boy posted on his Instagram page that a known person cannot play football so his father bought the entire team.
Davido has attained many remarkable heights in the music industry – in fact, he is easily one of Africa's most famous musicians of his generation – but much of that achievement is often watered down due to his wealthy background.
Many Nigerians often attribute his success to his father's money rather than talent.
Two years ago, during a tweet war with Wizkid, Wizkid referred to him as "frog voice".