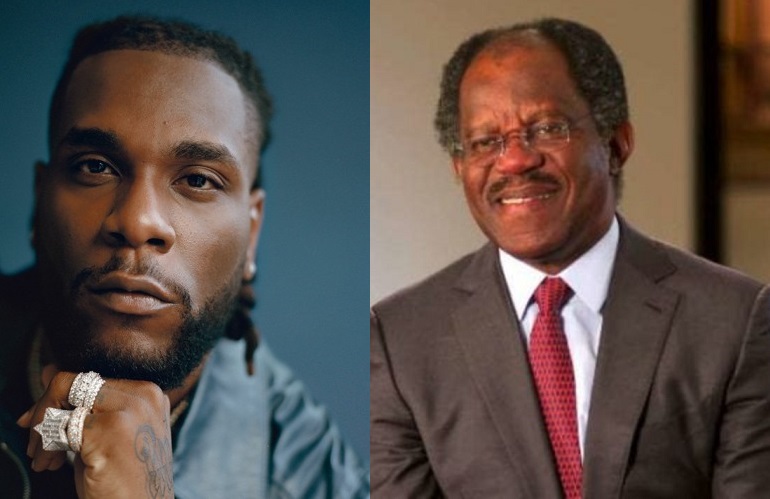 In case you're wondering who the man Burna Boy mentioned in his newly released song "Wonderful" is, we have all the details for you.
A line from the lyrics of Burna Boy's brand new single "Wonderful" goes:
"As I dey hustle like Adebayo Ogunlesi, No go talk say me I too lazy."
This statement has led to Nigerians trying to find out who Adebayo Ogunlesi is.
Here is all the details you need.
Adebayo Ogunlesi is the owner of Gatwick Airport, the second-busiest airport by total passenger traffic in the UK and the ninth-busiest in the whole of Europe.
Actually, Adebayo Ogunlesi owns a total of 5 airports in the United Kingdom. In some local press, you will find Adebayo Ogunlesi being referred to as the "man who beat the British at their own game."
Mr Ogunlesi, a Nigerian-born investment banker, started a private equity company called Global Infrastructure Partners (GIP) in 2006. Some of GIP's initial investors included Credit Suisse and the American multinational conglomerate, General Electric.
Same year Adebayo Ogunlesi started Global Infrastructure Partners (GIP), the company bought over the London City Airport.
Three years after, in 2009, GIP acquired the majority stock of London Gatwick Airport in a deal worth around £1.455 billion.
Today, Adebayo Ogunlesi's GIP also owns Edinburgh Airport (bought in 2012) and the Nuovo Trasporto Viaggiatori (recently bought in February 2018).
Adebayo Ogunlesi is 66 years old. He is happily married to Dr Amelia Quist-Ogunlesi and the two have 2 adorable children together.