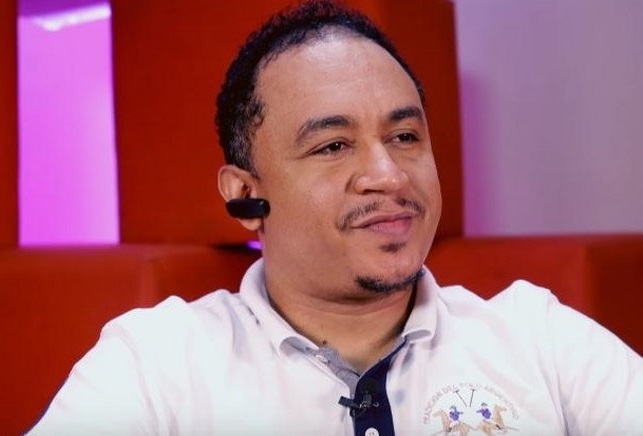 Popular broadcaster and radio show host Daddy Freeze has been heavily criticized by Nigerians after a video of him hailing arrested fraudster Hushpuppi resurfaced.
Daddy Freeze whose real name is Ifedayo Olarinde was seen in a video dining with Hushpuppi (real name Ramon Olorunwa Abbas) and raining encomiums on him.
In the video, Daddy Freeze was heard saying that Hushpuppi's driver earns more money in a month than a local government chairman in Nigeria.
Hushpuppi said his driver and cleaner earn N700,000 and N250,000 respectively every month, and to this Daddy Freeze giggled happily and told Nigerians criticising Hushpuppi to beg the alleged fraudster to employ their fathers instead.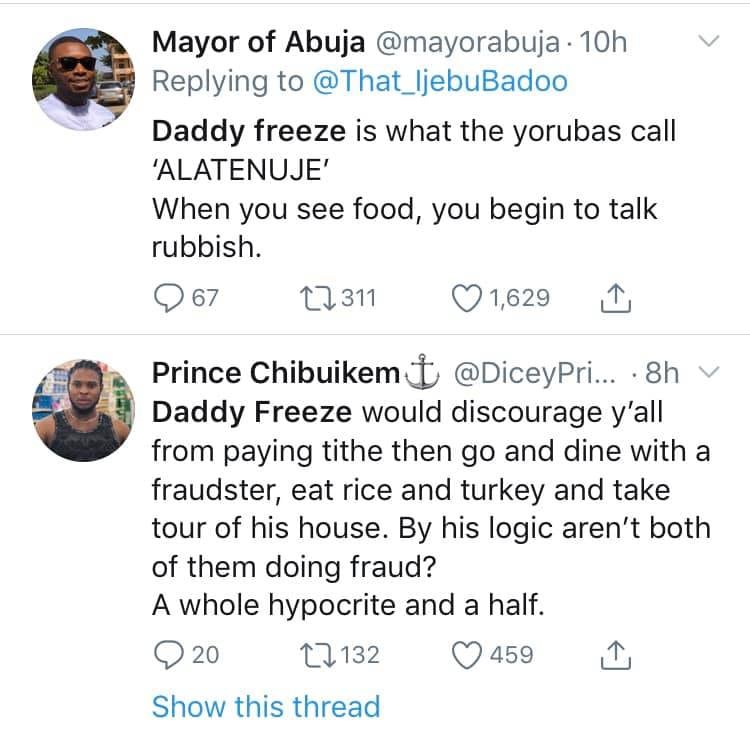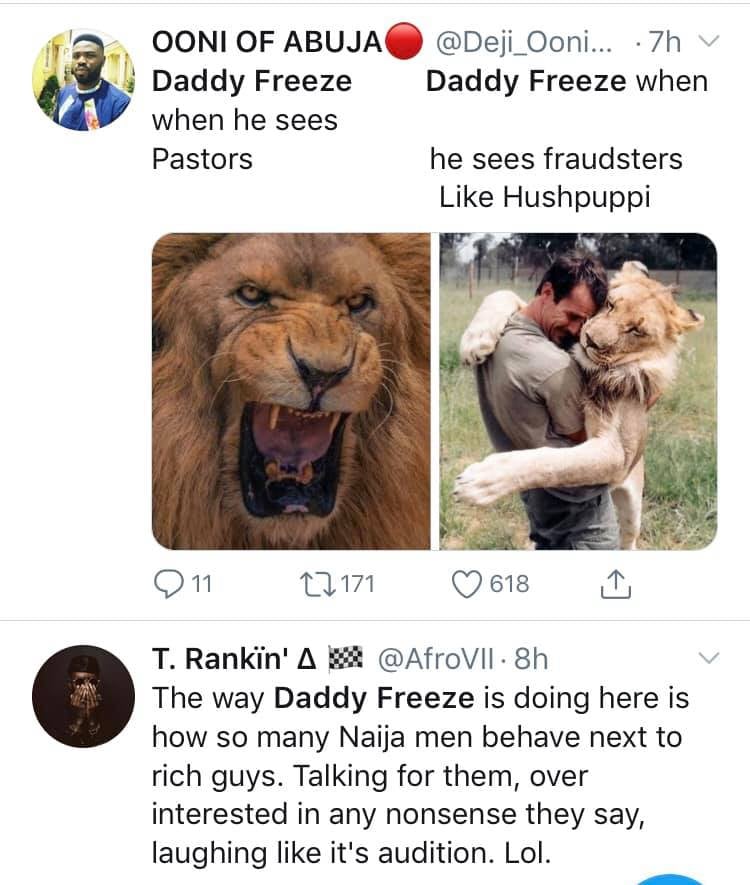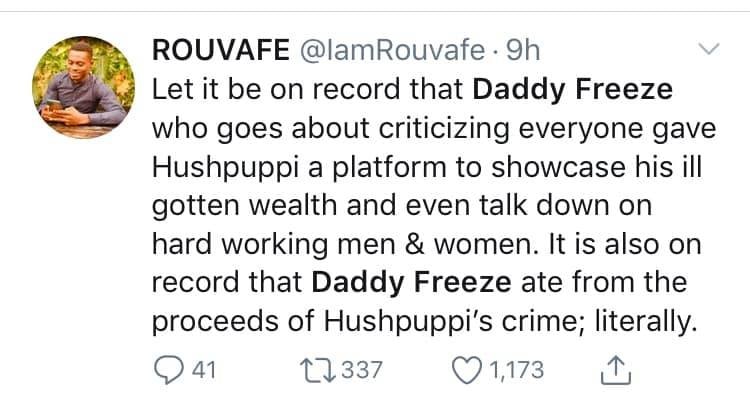 Daddy Freeze is known for his unrelenting attacks on fraudulent pastors, so the video quickly attracted accusations of hypocrisy to the broadcaster.
In the hour-long video, Hushpuppi gave the broadcaster a tour of his garage, his imposing Dubai home, and an expensive wardrobe. As the tour went on, Daddy Freeze was heard saying, "Hushpuppi's driver earns N700,000 a month while you that abuse him on social media are doing houseboy work and earn N35,000 a month. Instead of you to beg Hushpuppi to hire your father as a driver."
Less than a year after the video was published, Hushpuppi whose real name has been revealed to be Ramon Olorunwa Abbas was arrested in Dubai for allegedly defrauding over 1.9 million people of over N160bn.
Hundreds of Nigerians have lambasted Daddy Freeze for promoting fraud while criticising pastors.
UPDATE:
Daddy Freeze has reacted to the backlash he got after a video of him dining with an arrested suspected fraudster, Hushpuppi, resurfaced.
Daddy Freeze defended himself by quoting Mark 2:15 where Jesus dined with "sinners".
The 44-year-old broadcaster added that Nigerians are funny people and that he is glad he is not accountable to anyone except his master.
The radio show host said he has blocked social media users who were trolling him and also threatened that "he will say what will make them drink sniper".
On being a hypocrite, Daddy Freeze stated that he uses the scripture to point fingers at Nigerian pastors while they can't do same to him.