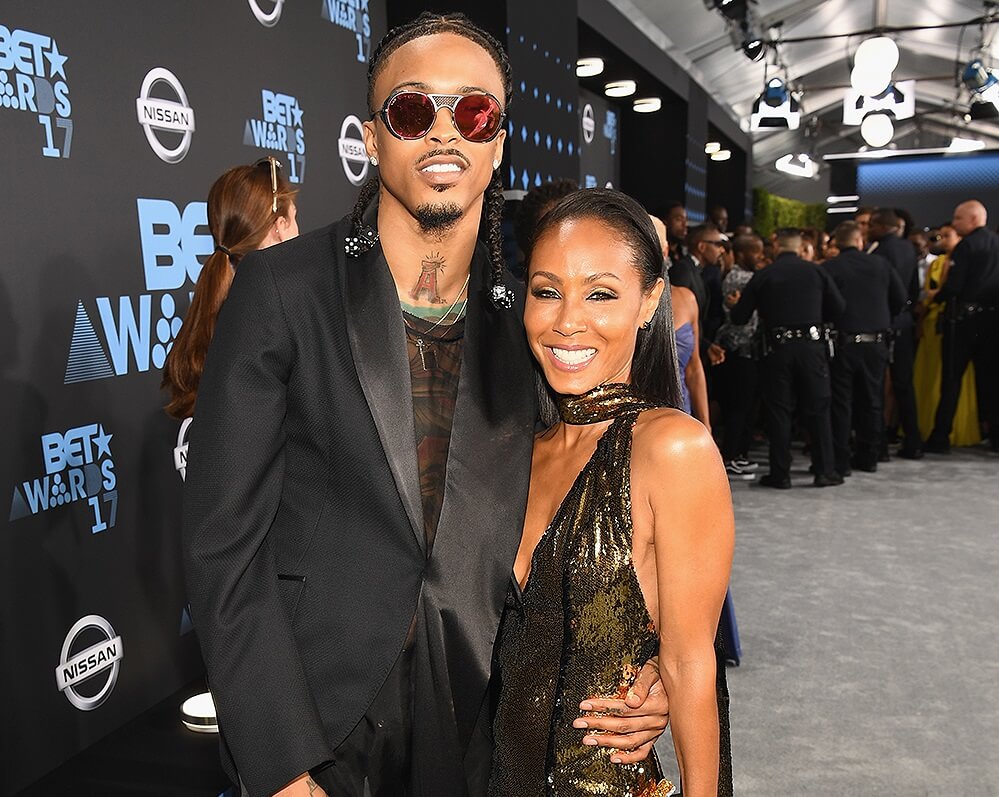 August Alsina has finally spoken out after Jada Pinkett Smith confirmed their relationship on a Red Table Talk episode with Will Smith.
The 27-year-old singer said he totally agrees with Jada Pinkett Smith calling their romance an entanglement.
Alsina admitted during an interview with the Vulture that he had not watched the famous Red Table Talk but his friends have talked to him about it.
August Alsina said he doesn't see anything wrong with Jada describing their romance as an "entanglement".
August Alsina told the Vulture:
"I don't know why that word is such an issue. I would agree [with Jada]. If you look up the definition of 'entanglement', it is a complex and difficult relationship. It was exactly that."
The New Orleans-born singer added:
"I think it's just the language that probably stuck out to people. But I definitely have to agree with it being an entanglement. It definitely was something complicated, a complicated dynamic."
Alsina also said the reason he decided to initially address his relationship with Jada Pinkett in public was because people were starting to think of him as a "reckless guy pushing up on someone's wife."
August said the perception of him as a wife stealer was starting to mess with his business relationships. August Alsina emphasized that he doesn't "have an issue with anybody" and still loves the Smiths.
"I love everybody. I love all of them. They've been my family, and there's a lot of history there," he said during the interview.