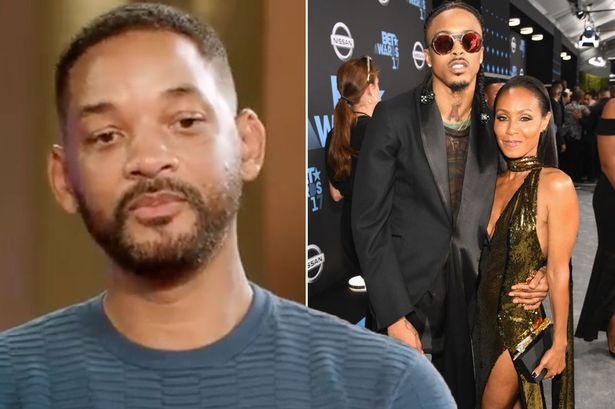 American rapper 50 Cent has published an exchange he had with Will Smith while he tried to reach out to him after his viral Red Table Talk episode with Jada last night.
Will Smith sat down for an intense conversation with wife Jada Pinkett Smith last night during what may be considered the most controversial session of the Red Table Talk series.
The highlight of the episode was Jada confirming she'd had a relationship with singer August Alsina, 27, during a difficult point in their marriage.
Following the buzz the episode of the show raised, 50 Cent reached out to Will Smith to give his support but their chat ended in a furious exchange.
Here is a screenshot of the chat 50 Cent posted on his Instagram: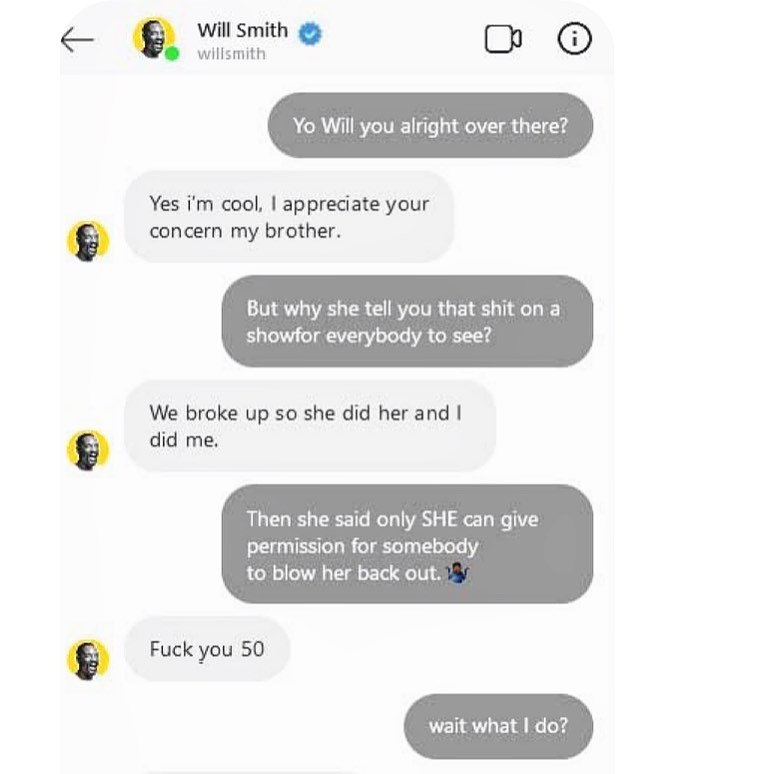 According to the screenshot, Will was responding nicely to 50 Cent till he said "Then she said ony SHE can given permission for somebody to blow her back out," adding a confused emoji.
50 Cent's comment obviously got Will Smith angry and he used the "F" word on him.
Both surprised and confused about what he'd done to get Will mad, 50 Cent asked in the chat, "Wait, what I do?"