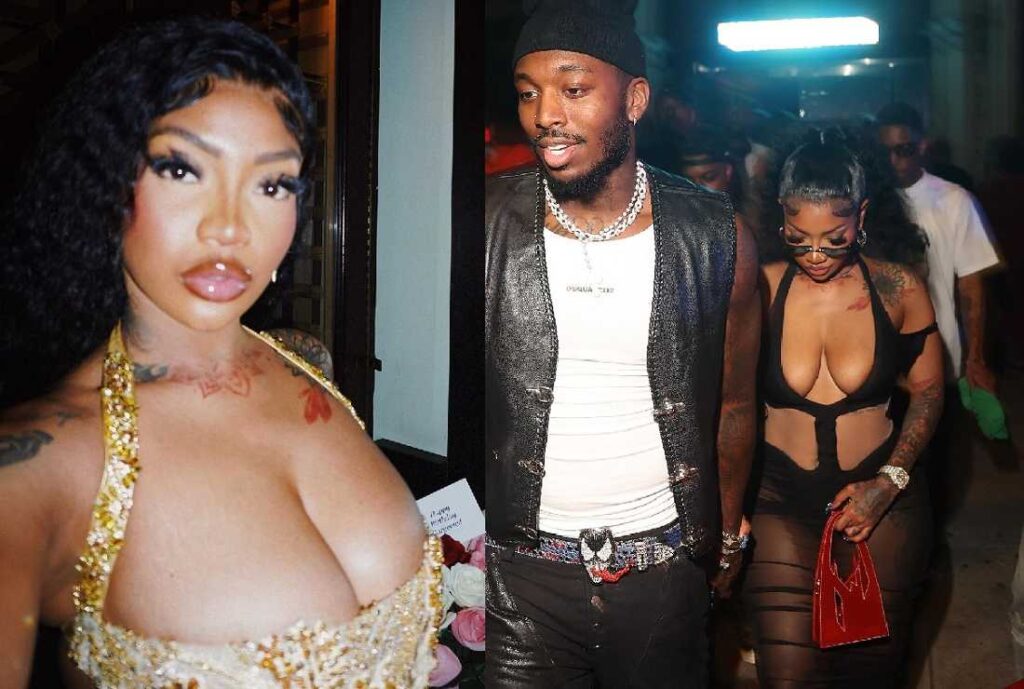 Who is Jada Kingdom?
Jada Kingdom is a Jamaican model, dancehall and R&B singer and television personality. She is known for her hit songs like "Love Situation," "Banana," and "GPP". Kingdom first gained recognition after appearing in Sean Kingston's "One Way" music video in 2016.
Jada Kingdom's full name is Jada Ashanti Murphy. She was born on September 5, 1998, in Kingston, Jamaica. She is currently 25 years old.
About Jada Kingdom's parents
Not much is currently known about Jada Kingdom's direct family. However, in an interview with Teen Vogue, Kingdom spoke about her mother's sacrifice and support for her career.
According to Jada Kingdom, her mother raised her and her two siblings alone.
She said:
"She always believed in me one hundred percent. So that is why if she asked me for the world today, she'd get it. Mummy is very inspiring, the way that she raised three kids on her own in one bedroom, showering outside, hustling and making it happen."
About Jada Kingdom's siblings
Jada Kingdom has two siblings. However, not much information is currently available about them.
About Jada Kingdom's education
Jada Kingdom attended Saint Benedict's primary school in Harbor View, Kingston, Jamaica and then Vauxhall High where she graduated at the age of 16. She did not attend a university.
Jada Kingdom's wiki profile
| | |
| --- | --- |
| Name | Jada Ashanti Murphy |
| Place of Birth | Kingston, Jamaica |
| Date of Birth | September 5, 1998 |
| Age | 25 years old |
| Occupation | Model and rapper |
| Height | 5 ft 10 |
| Marital Status | Unmarried |
| Net Worth | $1.5 million (estimated) |
| Instagram | @jadakingdom |
| Alma mater | Vauxhall High School, Jamaica. |
Jada Kingdom's wiki profile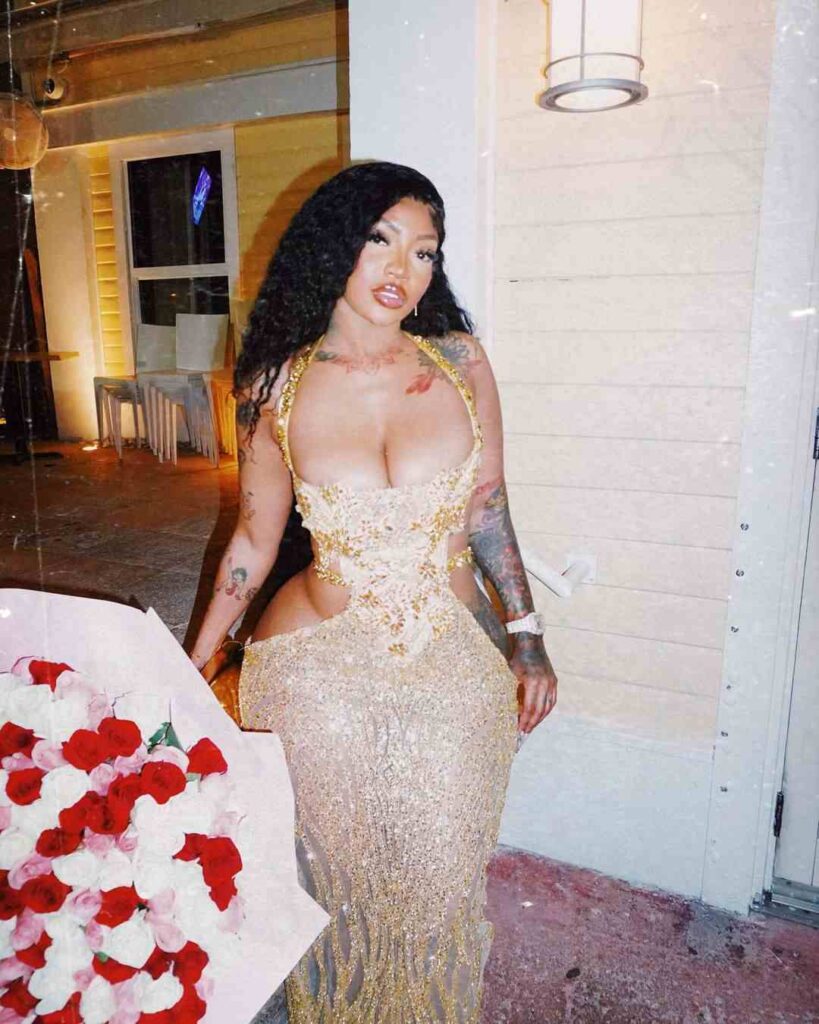 How Jada Kingdom started her career
Jada Kingdom started her career as an Instagram and swimsuit model before turning to music. Her first single "Love Situation" was released in July 2017. It was a collaboration with Julian Jones-Griffith of Pop Style Music. Since her venture into the music industry, Jada Kingdom has released a series of songs that did well in the charts such as "One Time," "Medicine," and "Better Than That."
About Jada Kingdom's marriage and wedding
As of November 2023, Jada Kingdom is unmarried and has no husband. However, she has been in several high-profile relationships.
List of men Jada Kingdom has dated
Jada Kingdom dated Verse Simmonds in 2020.
In 2023, Jada Kingdom was rumoured to have dated Nigerian Afrobeats singer Burna Boy.
Jada Kingdom was previously in a relationship with Nas EBK.
Jada Kingdom was rumoured to have started dating Pardison Fontaine during his relationship with Megan Thee Stallion.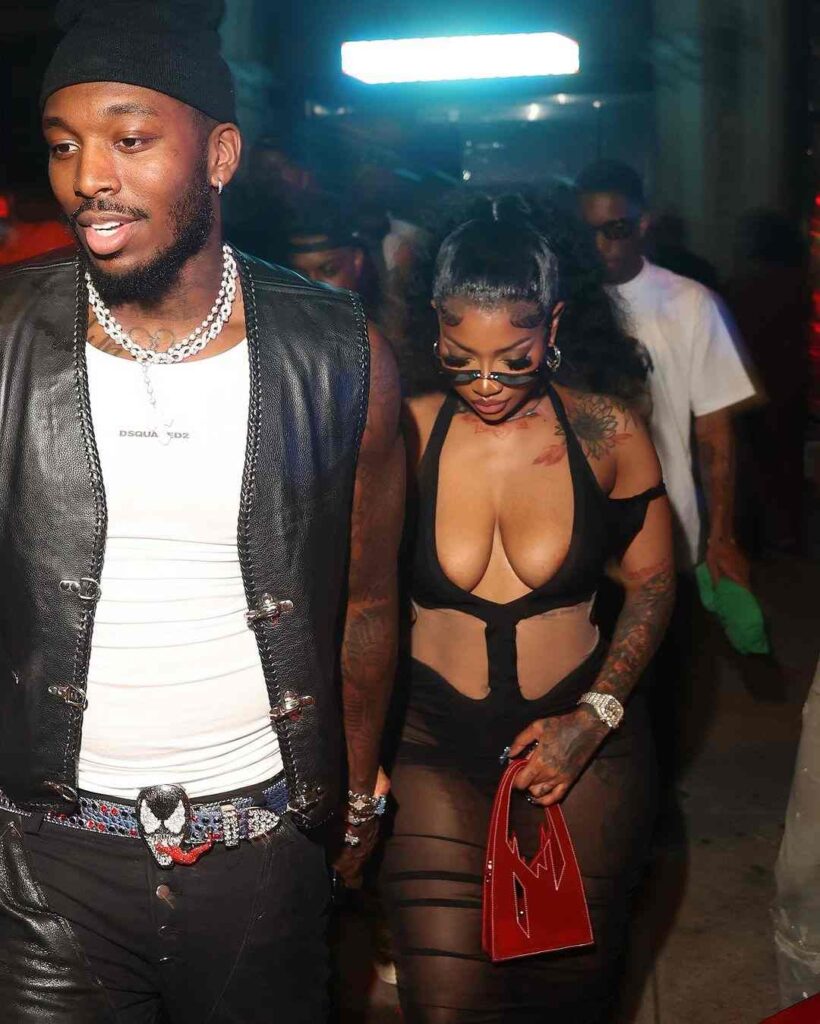 About Jada Kingdom's relationship with Pardison Fontaine
Pardison Fontaine is an American rapper and songwriter. He is known for his work in hit songs like "I Like It" by Cardi B and "Ghost Town" by Kanye West. Pardison Fontaine was born on December 29, 1989, in Newburgh, New York, the United States and is currently 33 years old. Pardison Fontaine is also known for being rapper, Megan Thee Stallion's ex-boyfriend.
Jada Kingdom and Pardison Fontaine sparked dating rumours in August 2023 when fans noticed Fontaine's chain in the background of one of Kingdom's snaps. Later on, they went public with their relationship.
During the New York Fashion Week, Pardison and Kingdom were seen together, holding hands. Fontaine was also recognized as the mystery man in Kingdom's pictures (even though he was sometimes blurred out) because of his custom bracelets.
Following the release of Megan Thee Stallion's latest single, "Cobra," where the rapper alleged that Fontaine cheated on her with another woman in her bed, fans were immediately led to believe that Jada Kingdom is the woman Pardison Fontaine cheated on Megan with.
Some fans also pointed out that the flower bouquet Jada Kingdom shared on her Instagram was supposedly from Pardison Fontaine to show her support for him.
Jada Kingdom defended this, writing on her Instagram story:
"Sooo I guess I knew the lyrics before it dropped? Right, and I decided to post my flowers 8 hours before as a 'hint it's me guys' HUH???? why??? The internet is a special place."
She also went on to say:
"I know it's gonna drive y'all crazy not to have someone specific to terrorize for y'all president but it wasn't me." Don't insert me in sh*t that got NOTHING to do with me, How did the math equal ME?! Plus dat shit dumb as fuck!"
About Jada Kingdom's relationship with Verse Simmonds
Verse Simmonds is a Puerto Rican rapper, singer, composer, record producer and record executive. He is known for his work on songs like "Man Down," by Rihanna and "Who Gon Stop Me," by Kanye West and Jay-Z.
Jada Kingdom and Verse Simmonds went public with their relationship in August 2020 when Jada Kingdom posted a picture of herself with Simmonds and the rapper acknowledged their love for each other, writing:
"I love you, my Queen & we locked in for life, know that!"
Sadly, Jada Kingdom and Verse Simmonds broke up in 2021. Following their split, Jada Kingdom covered up the tattoo of Verse Simmonds' name on her neck.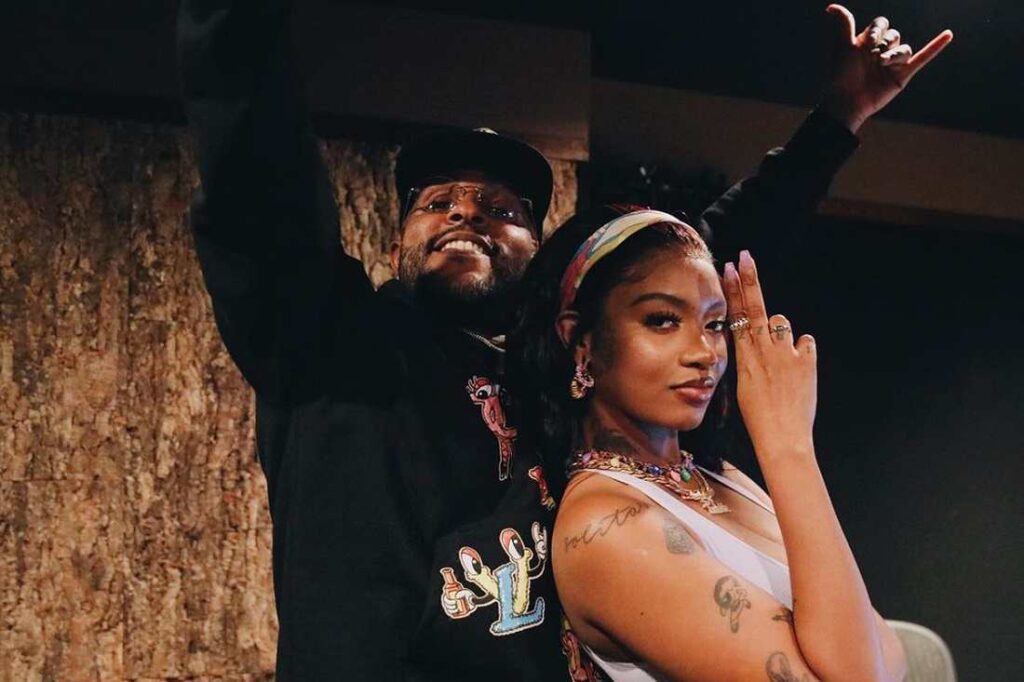 About Jada Kingdom's relationship with Burna Boy
Burna Boy is a Nigerian singer, songwriter, and record producer. He is popularly known for hit songs like "Last Last", "It's Plenty" and "For My Hand", which featured Ed Sheeran. Burna Boy was born on July 2, 1991, in Port Harcourt, Rivers State, Nigeria. He is currently 32 years old.
Rumours of a relationship between Burna Boy and Jada Kingdom started to spread in early 2023 after Jada Kingdom showed off an expensive Birkin handbag and a bouquet of roses she presumably received from Burna Boy.
She also joined Burna Boy in the Netherlands for the celebration of his 32nd birthday in July 2023. Also on a song with Byron Messia called "Talibans," Burna Boy appear to have referenced his relationship with Jada kingdom, singing:
"Ah di best pum pum deh ah Kingston, so me buy Birkin bag for Jada Kingdom."
However, Jada Kingdom later denied dating Burna Boy, saying she wasn't even aware of the rumour.
She said:
"I'm on the streets every day. I've never heard that."
Jada Kingdom also appeared clueless when she was asked about Burna Boy's line on the Byron Messia song, "Talibans."
About Jada Kingdom's kids
As of the time of publishing this article (November 2023), Jada Kingdom does not have any children yet. However, she has earlier stated that she wants to have eight children with an African man. In November 2022, Jada Kingdom revealed that she had suffered a miscarriage in a video posted to her Instagram page.
About Jada Kingdom's net worth
Jada Kingdom has an estimated net worth of $1.5 million as of 2023. Her main sources of income are her career as a singer and model, and also her swimwear brand called Jadur Kastel.