by Staff writer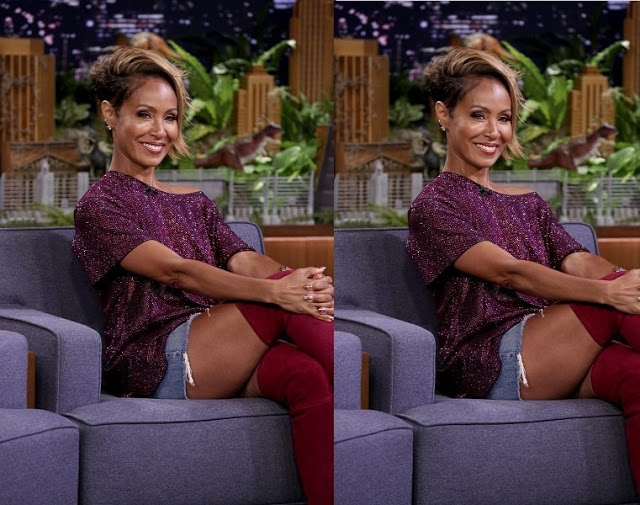 Jada Pinkett Smith claims she has the νagina of "a 16-year-old" after undergoing νaginal rejuvenation treatments to resolve her bladder problems.
"My yoni is like a 16-year-old — I'm not kidding. It looks like a little beautiful peach," Pinkett Smith proclaimed during a recent episode of her Facebook series Red Table Talk.

The 46-year-old actress, who is married to actor Will Smith, says she and her mother Adrienne Banfield-Jones, 64, visit the Vitality Institute of Agoura in Los Angeles, California, where Pinkett Smith had previously undergone treatment.
Pinkett Smith's 17-year-old daughter and co-host of the series, Willow Smith was not present.
"A lot of women focus on keeping [the νagina] healthy for sex and pleasing man," Pinkett Smith says, to which her mom adds, "But you gotta do it for yourself."
The pair, who admit that νaginal rejuvenation is a "sensitive topic" due to cultural shame surrounding age, met with vagina expert Kelly Rainey, who explained that the 5-year-old process is ideal for women who want to improve dryness, their cosmetic appearance, painful sex, and stress incontinence (a condition that causes a person to accidentally urinate with physical movement).
During the procedure, an instrument called the "UltraFemme 360″ is repeatedly inserted into the νagina.
"It introduces heat which stimulates cellular turnover which makes you feel younger again," Rainey told the mother and daughter of the radio-frequency process.
"And it gets tighter and nicer and functions like it did when we were back in our twenties."
The procedure apparently worked for Pinkett Smith who proclaimed, "My yoni is like a 16-year-old — I'm not kidding. It looks like a little beautiful peach."