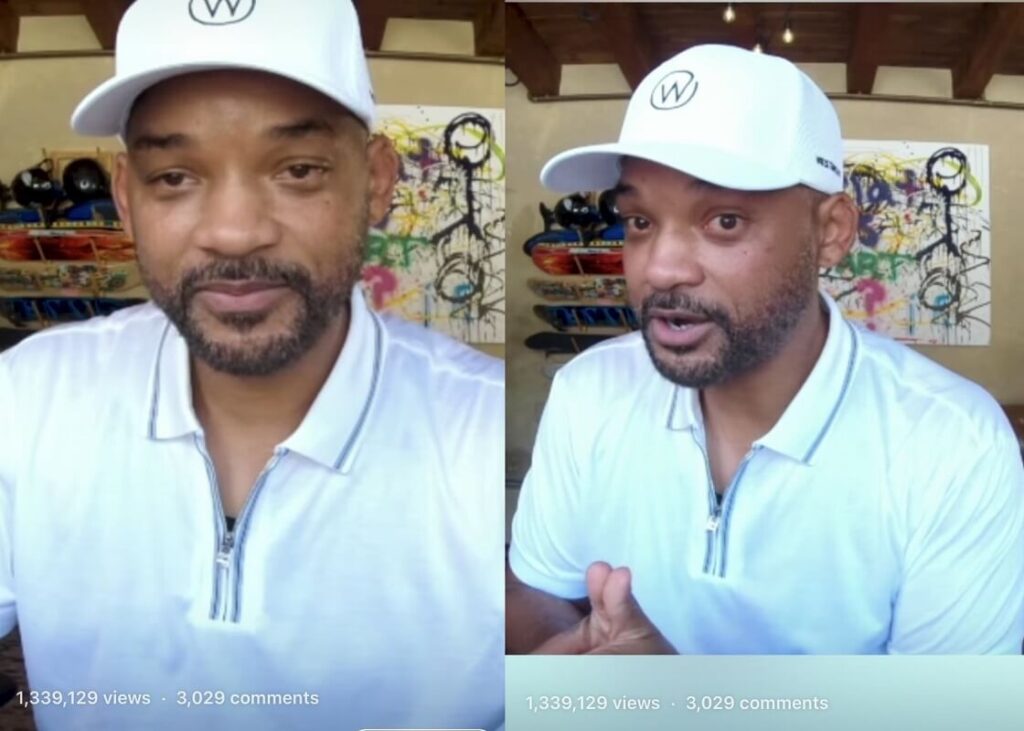 Screenshots of a recent Instagram video of American actor Will Smith "looking like he's been crying" is currently circulating on Twitter.
The screenshot images of the Instagram video which the actor made last week, July 6, has been shared over 10K times.
The video was made only a few days before the famous Red Table Talk episode where Will Smith sat together with his wife Jada Pinkett Smith to discuss their marriage, particularly Jada's "entanglement" with August Alsina.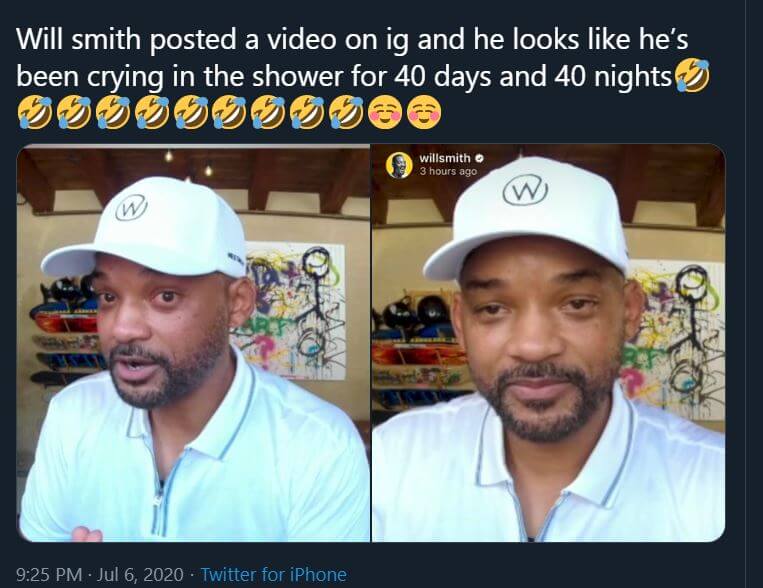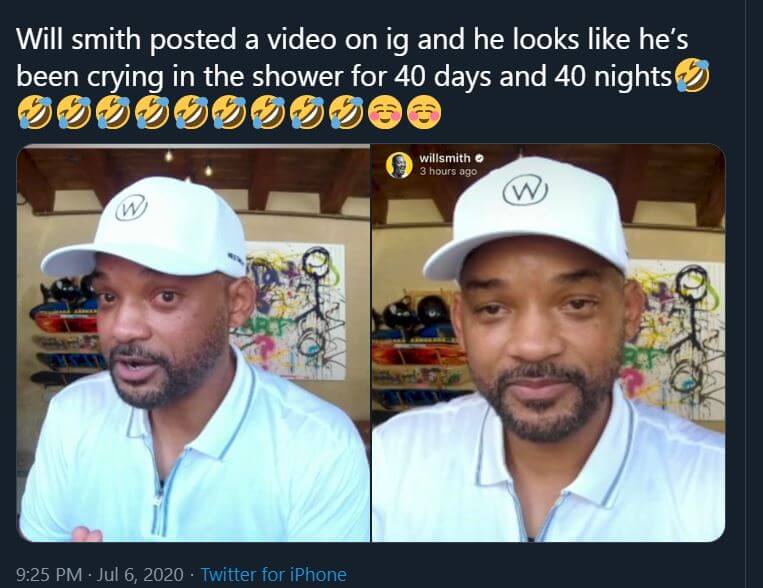 Will Smith and Jada appeared on the latest episode of Pinkett Smith's Red Table Talk to talk about their marriage and Jada's involvement with singer August Alsina.
The episode set a new record on Facebook, becoming the most-viewed original Facebook episode posted in the last 24 hours.
The episode reportedly garnered more than 15 million views on Facebook in less than a day!