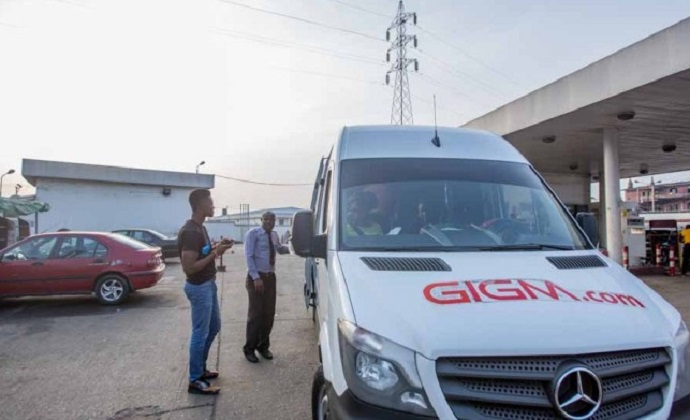 Following the relaxation of the months-old ban on interstate travel due to the coronavirus pandemic, Nigerian road transport companies are gearing up to resume operations.
Some of the well known Nigerian road transport companies – God Is Good Motors, Peace Mass Transit, GUO Transport, Libra Motors, etc – which have remained inactive throughout the period interstate travel was restricted are now getting ready to resume operations.
With the recent announcement from Nigeria's Federal Government that the restrictions on interstate movement have been lifted, the transport companies have started putting things in place to reopen.
President Muhammadu Buhari on June 29, 2020, approved the lifting of restrictions on interstate travel effective July 1.
Buhari who also extended the second phase of the relaxed lockdown by four weeks announced all schools will remain closed.
However, arrangements would be made for graduating students in Primary 6, JS3 and SS3 to resume and prepare for examinations.
Peace Mass Transit (PMT) Limited which was one of the first Nigerian road transport to suspend operations early March due to the increased spread of COVID-19 has announced it will be resuming operations this week.
The company's management said it has mandated its staff across the nation to strictly adhere to and enforce all the laid-down protocols on the control of  coronavirus disease.
PMT announced safety measures put in place for the safety of travellers include handwashing with soap and water at entry points, social distancing, use of face masks for the entire duration of journeys by drivers and passengers alike, and use of alcohol-based hand sanitizers.
The company said adherence to these safety practices will be strictly enforced. The company also announced that all their passenger vehicles are to carry only 50% of normal capacity and at no extra cost to the passenger.
Peace Mass Transport said it has provided infrared thermometers for the screening of passengers and staff and equipment for constant decontamination of depots and vehicles at points of departure and arrival. 
The chairman of Peace Mass Transport, Evangelist Sam Maduka Onyishi, said the extra measures are coming at an extra cost for the company but he considers the measures part of the company's continuing sacrifice for the good and safety of the public.
PMT urged all customers to cooperate and abide by the new measures in the interest of everybody.
There are also reports that God Is Good Motors, another top Nigerian road transport company will be resuming operations in a few days following the lifting of the ban on interstate travel.
GUO Transport is already setting up to resume operations in the coming days.