by Staff writer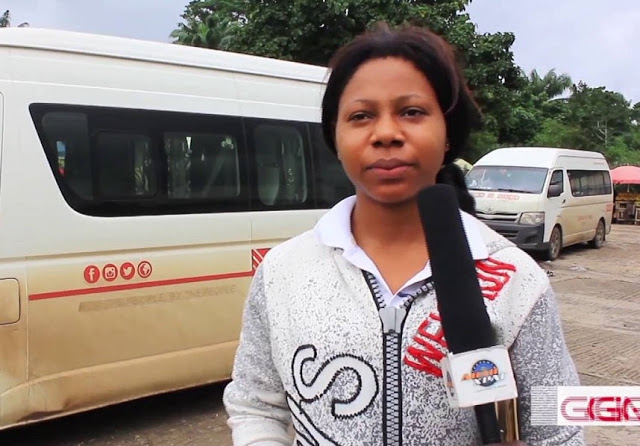 Passengers travelling with commercial transport company God Is Good Motors were ambushed and kidnapped on Thursday.
The passengers numbered 13 (8 males and 5 females) were abducted around 12 pm in Ore, Ondo State.

According to news reports, some of the kidnapped passengers have been released after their family members paid a ransom while others remain in custody of the kidnappers.
The passengers were travelling to Lagos from Enugu before they were intercepted at Ore in Ondo State by armed gunmen and taken to an unknown destination.

According to Premium Times, one of the victims said her family in Lagos facilitated her release after about six days in captivity.

The victim, an elderly woman, added that herself and other victims who are still being held captive, were tortured and denied food by the kidnappers.

Her family, according to her, paid ₦1 million to the kidnappers to secure her freedom.

The victim's son (name withheld) narrated how his mother and other passengers were abducted that Thursday.

"It happened on Thursday last week and my family paid ₦1 million to secure my mum's release," he said.

"They were abducted in Ore, Ondo State at noon, as it was a daytime trip. I don't know how the kidnap happened; all I know is that we received the call from the kidnappers asking us to pay a certain amount.

"We could hear our mum's voice in the background; she was in distress and begged us to cooperate with the kidnappers.

"I didn't even know that the bus driver and the bus itself were not abducted until we made our findings. My mum is currently under medication – she alongside other passengers were starved and tortured. She was malnourished and she has to recover from the incident."

He further said that although they are shocked that the transport company had not gotten in contact with them or the other affect families nine days after the incident, they are happy to have their mother back with them alive.

"One of the victim's families called me on Friday to tell me that his sister and her daughter are still being held captive," he said.

"He's been calling us to know how we did ours so we can help them because the kidnappers are demanding ₦20 million, if there is a way we can help them.

"My father made contact with Ore (police) station, they said they should bring the case to Abuja; the manager in Lagos was arrested for questioning."

He said the police were involved in the search and rescue of his mum.

"At some point, they (police) were even asking us if there was anything we could do to get our mum out while they try to close up on the kidnappers."
Other people whose relatives are still being held captive by the kidnappers said they are too traumatized to comment.

"I can't say anything until my sister is released. Please understand my plight," one of them said.