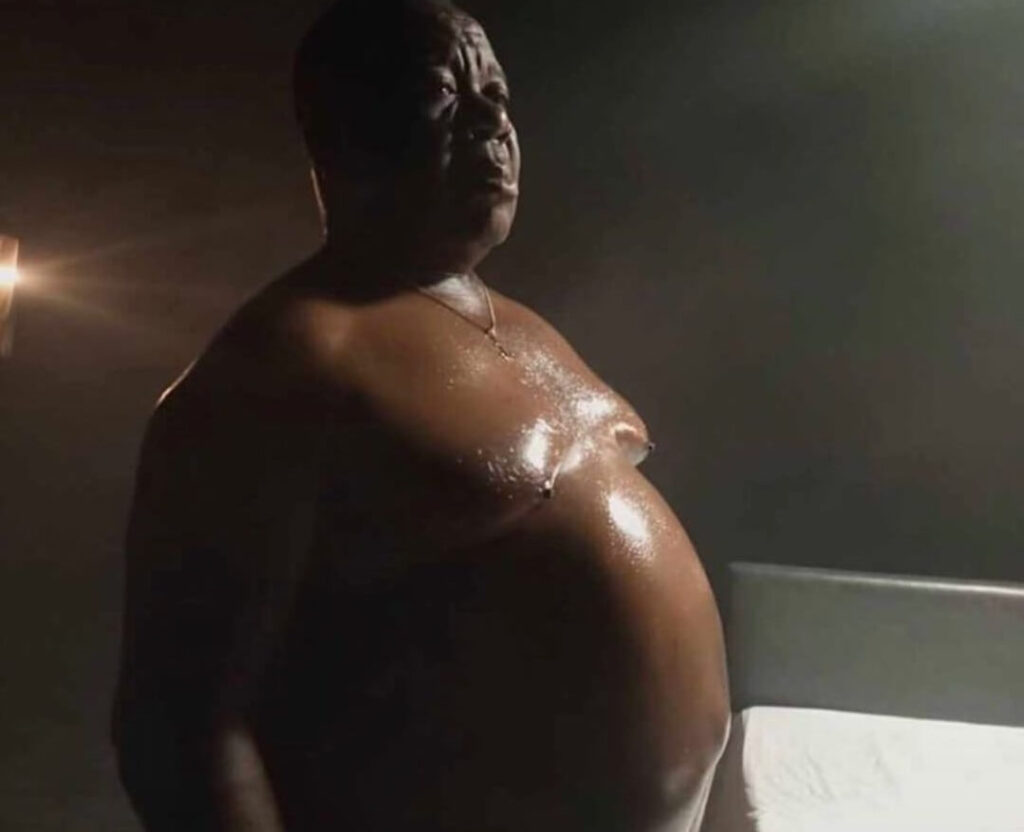 Some Nigerians have taken to social media to express concern over the heavy potbelly situation of Nollywood actor John Okafor, popularly known as Mr Ibu.
Music producer and artiste Samklef posted a photo of the comic actor's massive potbelly on Instagram yesterday.
Samklef whose real name is Samuel Oguachuba wrote about the photo asking what Mr Ibu must have eaten.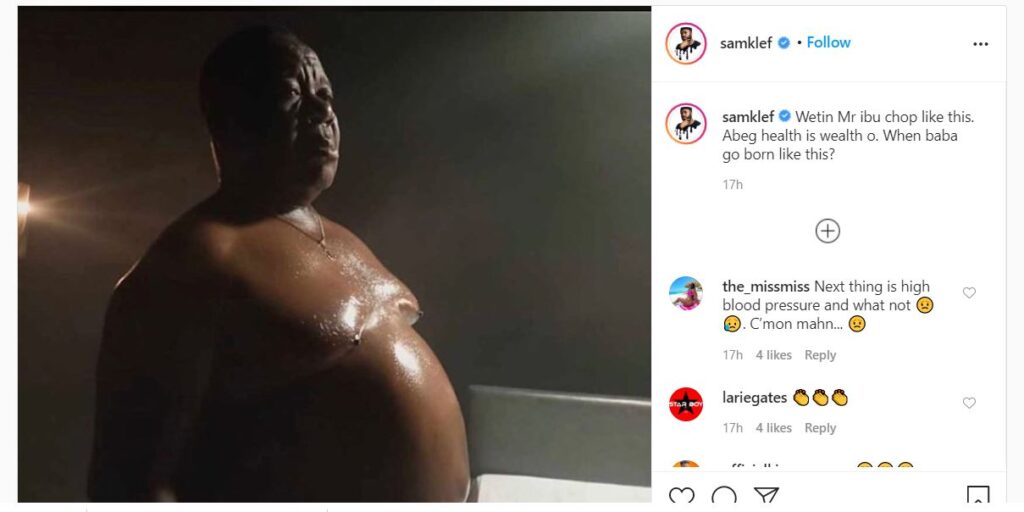 Samklef wrote: "Wetin Mr ibu chop like this. Abeg health is wealth o. When baba go born like this?"
Samklef's post drew a flood of reactions on Instagram, with many expressing fear for the actor's health.
One Instagram user commented: "Next thing is high blood pressure and what not ??. C'mon mahn."
Another follower advised the 58-year-old actor to "try and do some body work" while one recommended "30 days dry fasting" for the actor.