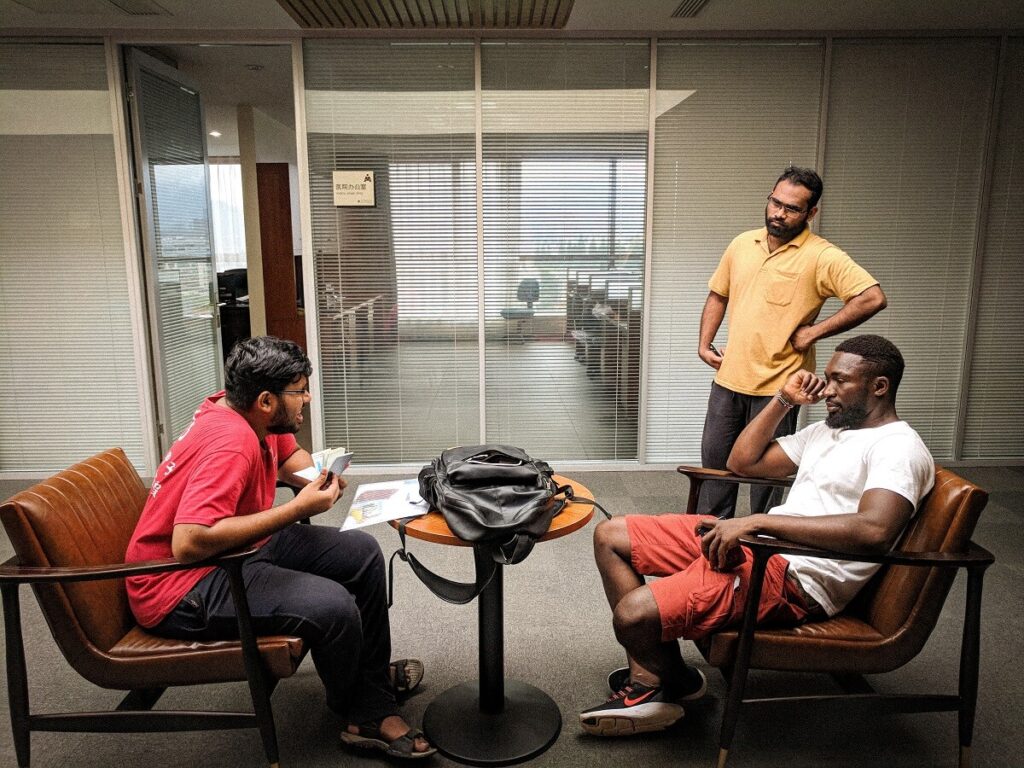 What is psychotherapy?
Psychotherapy is the treatment of mental health problems. Any form of treatment adopted for the alleviation of symptoms of a psychological condition falls under psychotherapy.
What common mental issues do Nigerians suffer from?
Around 25% of Nigerians of all ages suffer from mental health issues, according to recent WHO data. These mental health issues could range from mild anxiety to severe depression. Most cases of mental health issues in Nigeria go untreated because of the culture of silence that surrounds psychological issues.
Some of the common mental health issues Nigerians suffer from are schizophrenia, depression, obsessive-compulsive disorder (OCD), post-traumatic stress disorder (PTSD), social anxiety disorder and bipolar disorder.
Problems of accessing psychotherapy in Nigeria
Nigeria is not exempt from the tension of the year 2020. The many ugly events of this year are enough to lob an average Nigerian into fullblown trauma. Talk about the coronavirus pandemic and the scare and hunger that followed it, or the #ENDSARS protests and the violence it degenerated into. Many Nigerians need psychotherapy at this time more than anyone else. Yet, the country still faces many troubles in making adequate psychotherapeutic services readily available to those that need them.
1. Ignorance
One of the major problems of accessing psychotherapy in Nigeria is ignorance. A great part of the Nigerian society has limited knowledge regarding mental health issues. Most people are unaware of both their diagnosis and the need to seek therapy.
Many Nigerians who suffer mental health issues are oblivious of its existence and symptoms. For instance, a person who has OCD might be ignorant about the condition and see it as 'normal behaviour'. Even if a psychotherapist renders assistance to such a person, there is a high probability that they would reject such assistance.
2. Scarcity of mental health providers
Another major problem of mental health treatment in Nigeria is the limited availability of psychotherapists. Unlike in many other countries, Nigerian healthcare providers are mostly specialized in the more common fields of medicine – paediatrics, gynaecology, dentistry, nursing, etc. Very few clinics offer standard psychotherapy services or have in-house psychiatrists, psychologists or other mental health providers or counsellors that are easily accessible to the general public.
3. High cost
The scarcity of psychotherapists in Nigeria have also made the cost of getting mental health treatment in the country to be very high. Only very few individuals can afford mental healthcare in Nigeria.
4. Culture and stigmatization
It is believed in some parts of Nigeria that people who suffer from mental health issues are insane, abnormal, or demon-posseted, and therefore unfit to relate with. Mental health patients avoid seeking treatment for fear of stigmatization or being called "mad". But not seeking treatment usually makes the condition worse. Patients worrying about public judgement can opt for online therapy instead. One of the well-known platforms that provide online counselling and therapy services is https://www.betterhelp.com.
5. Religion
Some Nigerians also avoid seeking psychotherapy due to religious inclinations. Nigerians are fundamental believers, and religious beliefs are the core of their daily activities. Some believe mental health issues are caused by spiritual forces, and should be treated as such. Many people who exhibit symptoms of mental health issues, such as depression, OCD, trauma, etc., prefer to consult a spiritual leader rather than see a professional mental healthcare provider.
How online counselling services can help
Many Nigerians who suffer from mental health issues lack the courage to voice out and seek help for various reasons – one of which is the fear of stigmatization. For people in situations like this, online counselling services can be very beneficial. Consulting an online practitioner will help protect your identity, thus, saving you from unnecessary stress. Whatever information divulged during a psychotherapy session with an online therapist is protected, and you can keep getting your therapy without anybody you don't want to knowing.
Online counselling services have also been found to be cheaper than the regular kinds of therapy yet with no drop in efficacy. A person who is unable to pay for physical counselling sessions with a therapist can opt for an online service instead. There are different platforms that provide online counselling and therapy services out there, usually through web-based interaction as well as phone and text communication.
Some physical clinics that offer psychotherapy services in Nigeria
Here is a list of medical centres, along with their addresses, that offer psychotherapy services in Nigeria:
PsychNG Services – 10, Hughes Ave, Alagomeji, Yaba, Lagos, Nigeria.
360 Psyche – United Estate, 4, Akpaka Francis Ln, Eti-Osa, Lekki.
Citicare Psychological Services – 26, Akin Leigh Crescent, Lekki Phase 1, Lagos.
Gracehill Hospital and Rehab – Lakeview Estate, 1, Patience Olukayode Crescent, Raji Rasaki Estate Rd, Amuwo Odofin, Lagos.
Havana Specialist Hospital Limited – 115, Akerele extension, P.O. Box 4631, Surulere, Lagos.