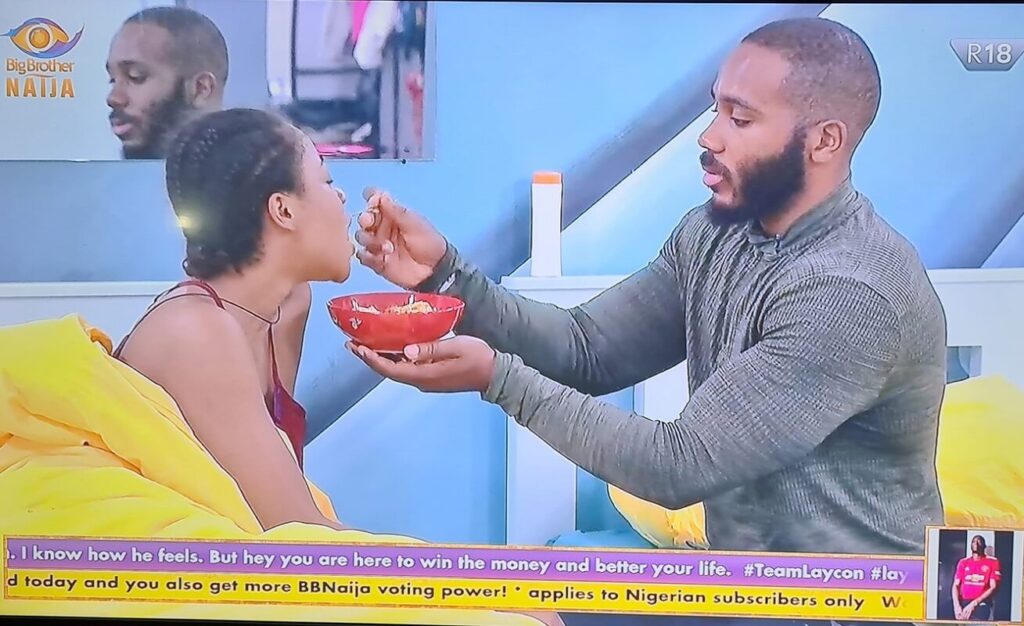 Earlier this evening, BBNaija housemates Vee and Neo came together to talk to Laycon after Erica chose Kiddwaya as deputy head of house instead of him.
Before Erica won the head of house challenge today, she and Laycon had at the time their friendship blossomed promised each other that they'd pick themselves whenever any of them wins.
Laycon was downcast after Erica won the head of house challenge and went on to pick her love interest Kiddwaya instead.
Vee and Neo advised Laycon to forget all about Erica and Kiddwaya and focus on himself.
"Nobody has the right to make you feel like this," Vee said to a sad-looking Laycon. "You deserve better."
Laycon admitted to Vee and Neo that he was already on his way to getting over Erica until "what happened today happened."
Laycon said he feels like Erica already knew she wanted to pick Kiddwaya but still came to meet him, pretending she was considering picking him.
Vee told Laycon to pick up himself and stop thinking about Erica and Kiddwaya. Neo also promised Laycon they'd both be looking out for him and that he should talk to them and other people that care about him in the house instead of being alone.
Here are some of the reactions to Erica picking Kiddwaya as Deputy HOH instead of Laycon on Twitter: