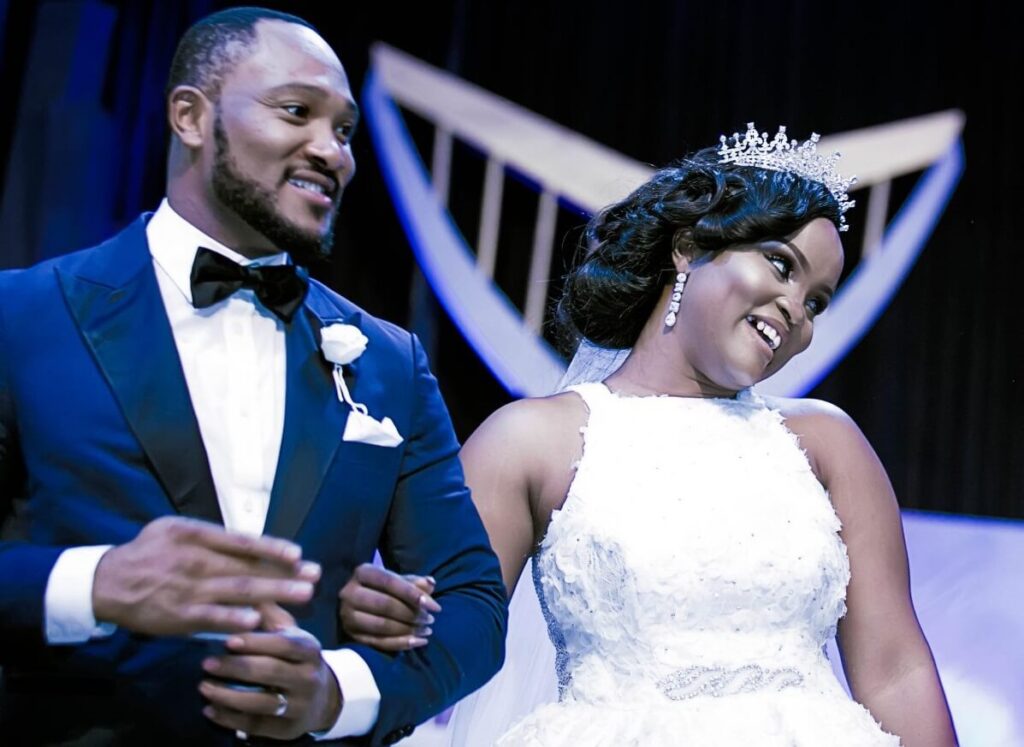 Maureen Esisi, the estranged wife of Nollywood actor Blossom Chukwujekwu has released a statement containing what she called "her own truth" about her marriage to the actor which ended last year.
In the lengthy statement, fashion designer and brand influencer Maureen Esisi addressed some "misconceptions" in the media about her failed marriage to Blossom.
Maureen Esisi said today (August 11) marks one year her ex-husband, Blossom Chukwujekwu told her that their marriage has ended. She admitted being unaware that her marriage to Blossom was about to end abruptly.
Maureen Esisi took time in the statement to address the reports she called false about her marriage to Blossom, one after the other.
Addressing the allegation that she didn't want to have kids with Blossom, Maureen said she always wanted kids but Blossom didn't at the time.
She wrote: "I always wanted a child/children. ALWAYS!!! The problem was NEVER me. He didn't want kids at the time at least not with me (I assume), He didn't seem interested in having kids..Reasons best known to him till date. I was more than ready/desperate to the point I started even begging to adopt, yes that's how badly I wanted one."
Maureen also denied the allegation that she chased Blossom because of his fame, writing:
"I didn't chase Blossom. We didn't start off the friendship on the note that we would ever date or get married."
She added that she and Blossom started as mere friends, were married for 4 years and she was with him for 5 years. Maureen Esisi also said her former husband, Blossom Chukwujekwu is not a bad man.
"Blossom is a really good man and I say this with all my heart. His goodness made it easy to stay," she wrote.
Here are screenshots of Maureen Esisi's statement she titled: "Things on the Internet about me I want to correct."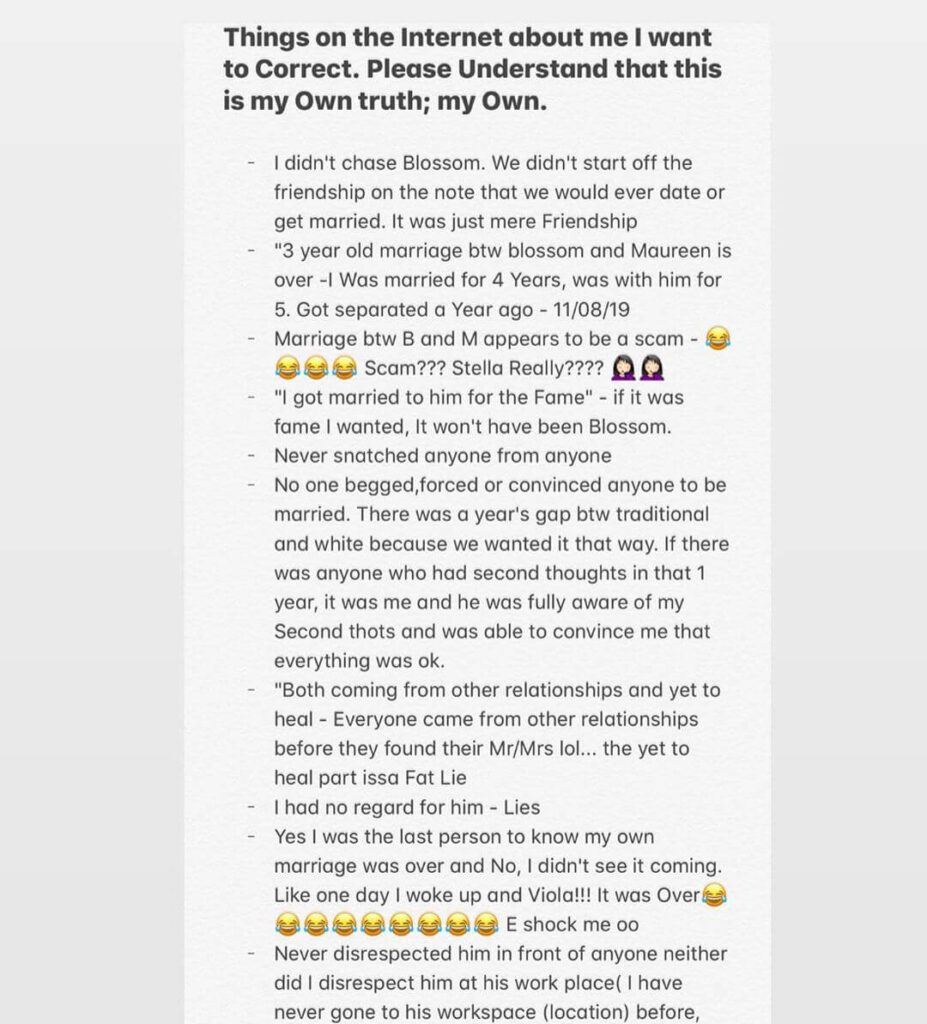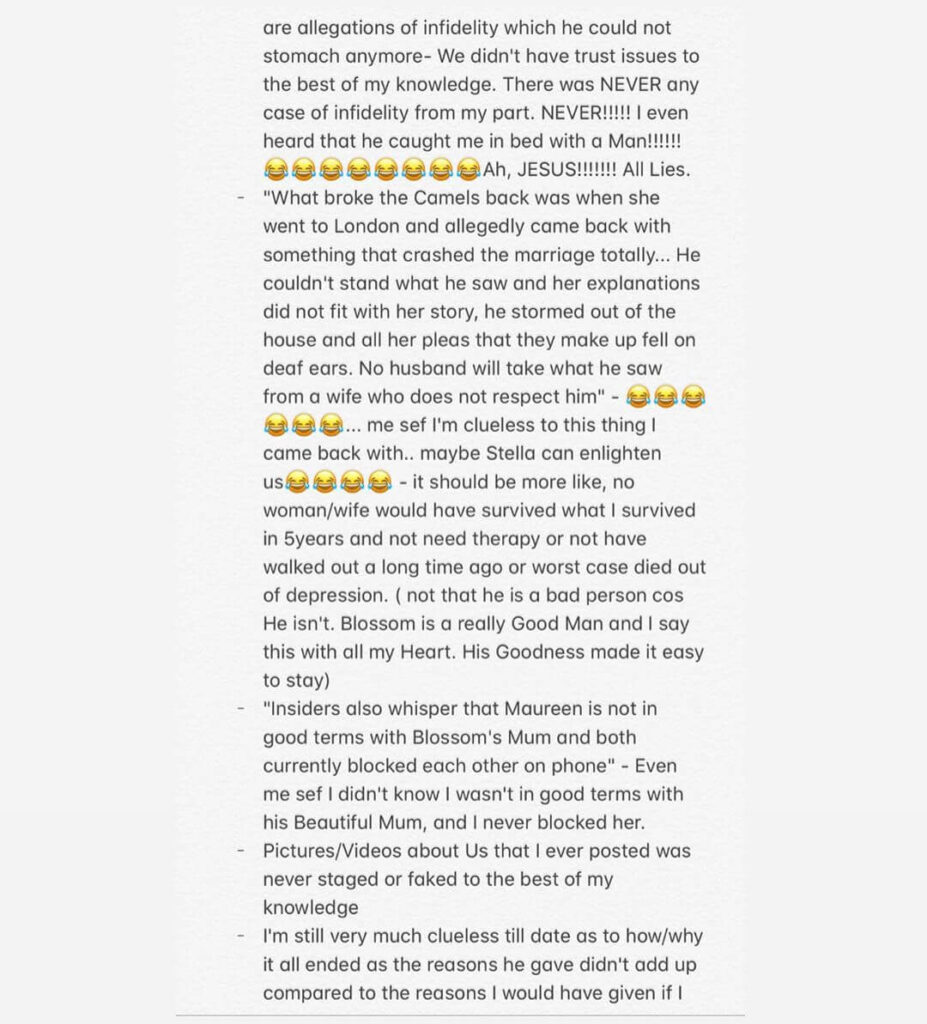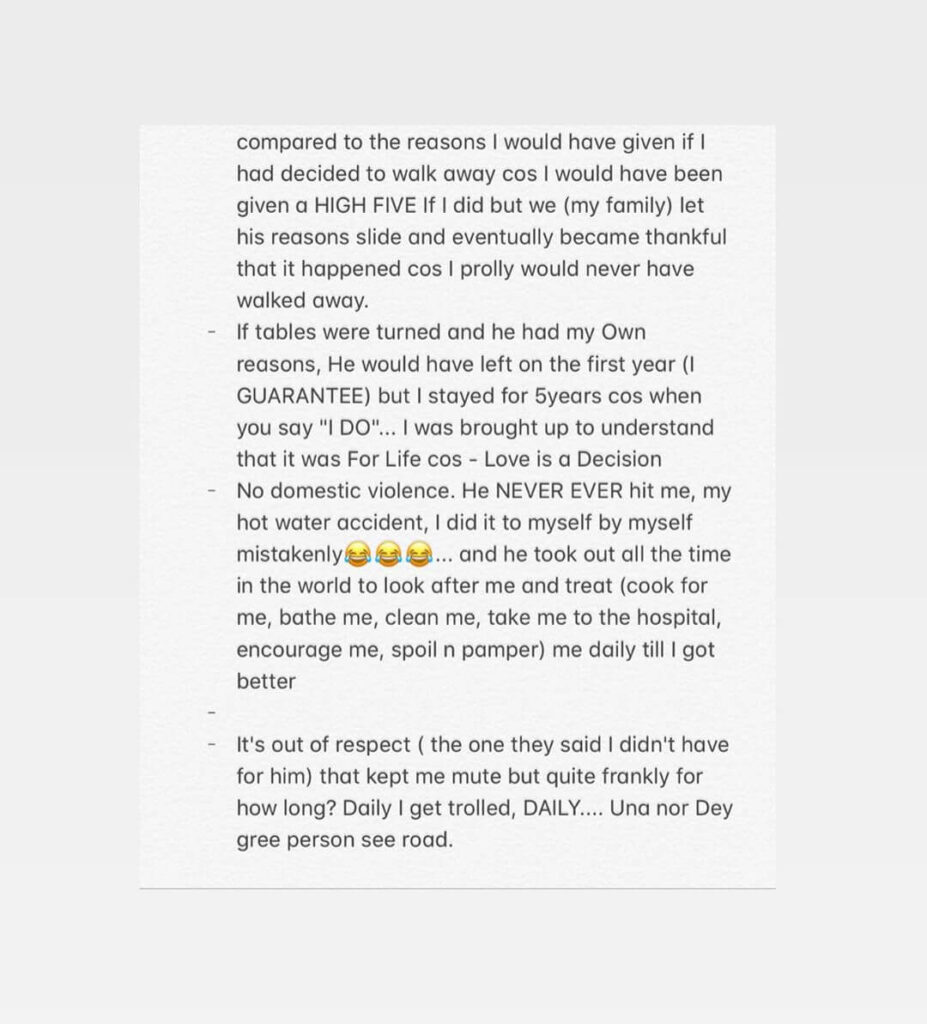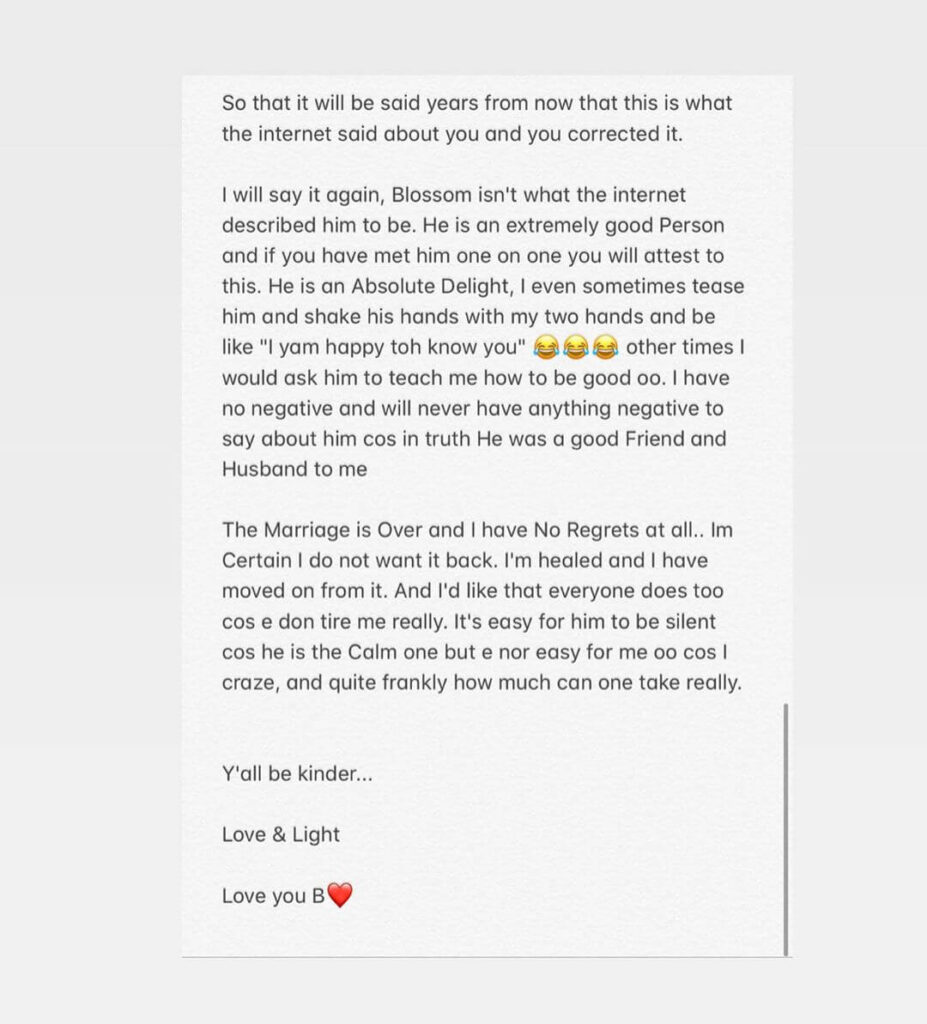 The Instagram handle of Nollywood actor, Blossom Chukwujekwu's ex-wife Maureen Esisi is @redvigor.