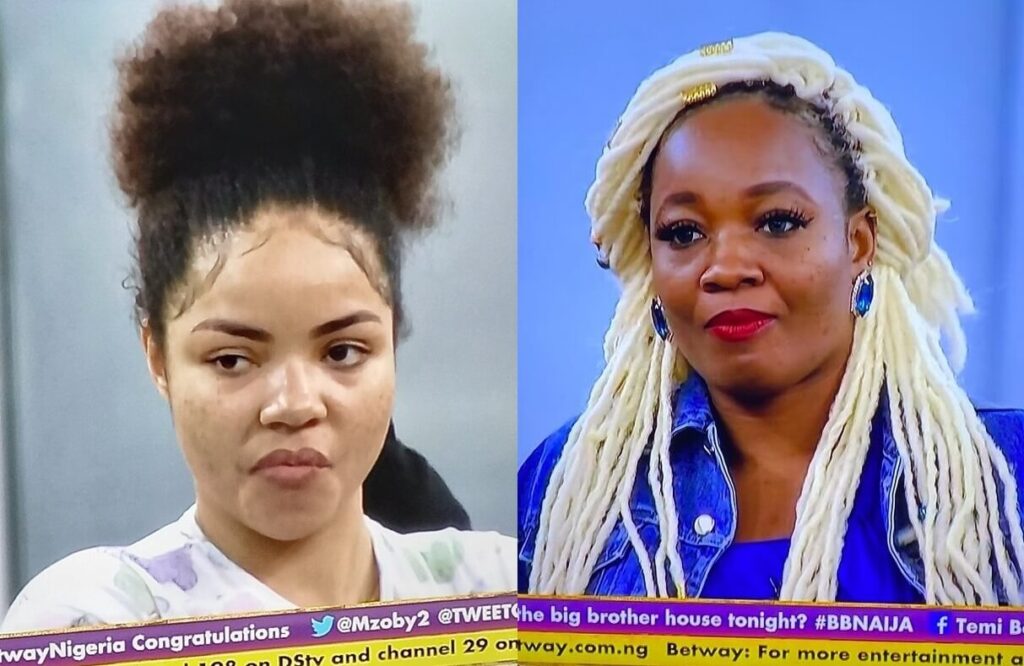 It is pure fact that this week's biggest content in the BBNaija Lockdown house came from BBN Lucy.
The epic fight between Lucy and Nengi trended all day on social media. Following the fight, Lucy, who many believe dealt a heavy blow to Nengi during the altercation, has been given the title "Indaboski" on the Twitter platform.
Read the exact cause of the fight between Lucy and Nengi in BBNaija house in our previous post here.
Indaboski is the nickname of Nigerian pastor Chukwuemeka Odumeje, known for his unconventional preaching style and mannerisms. Odumeje came to be known as Indaboski when he made the statement: "I'm not a preacher of love. I am war, I am a fight, I am the liquid metal. I am the indaboski bahoose!
Lucy whose fans are playfully called Lucifers (a stylized way of writing Lucy fans) has been trending on both Twitter and Instagram following the fight.
Check out some of the reactions to the Lucy and Nengi fight yesterday: