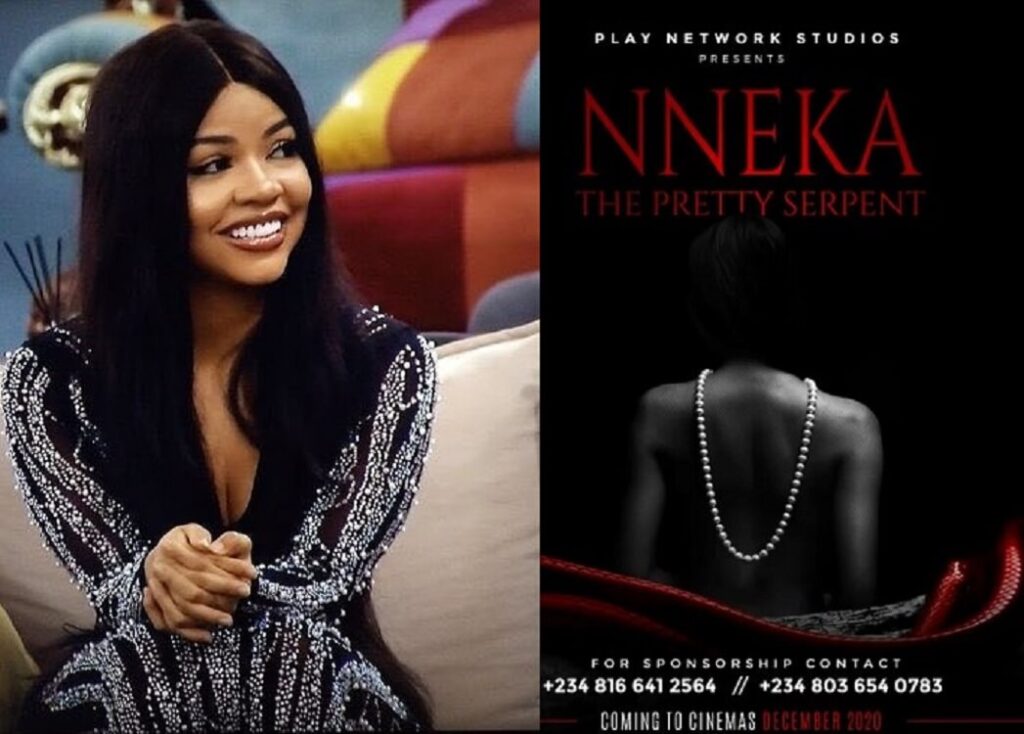 There are reports going round the internet that ex-BBNaija Lockdown star Nengi has landed a leading role in the upcoming remake of the 1992 classic, Nneka the Pretty Serpent.
As at the time of publishing this post, a close source to the production has confirmed to us that Nengi is currently away in South Africa filming but not for Nneka the remake but Rattlesnake – another remake from Play Network.
Nengi's appearance in Nneka has not been confirmed but according to the reports we have, the 22-year-old reality TV star's feature in Rattlesnake remake is already established. Her exact role is not yet known.
Nneka the Pretty Serpent is a movie about a powerful marine spirit sent to earth with a mission to lure the souls of men to the marine kingdom.
The old Nneka movie was released in 1992 and featured some of Nollywood legends of today, likes of Eucharia Anunobi, Ngozi Ezeonu, Rita Nzelu, Sam Loco, Kanayo O.Kanayo, James Iroha, Claude Eke and late singer Nelly Uchendu.
The release date of the remake of Nneka the Pretty Serpent has not been fixed yet.