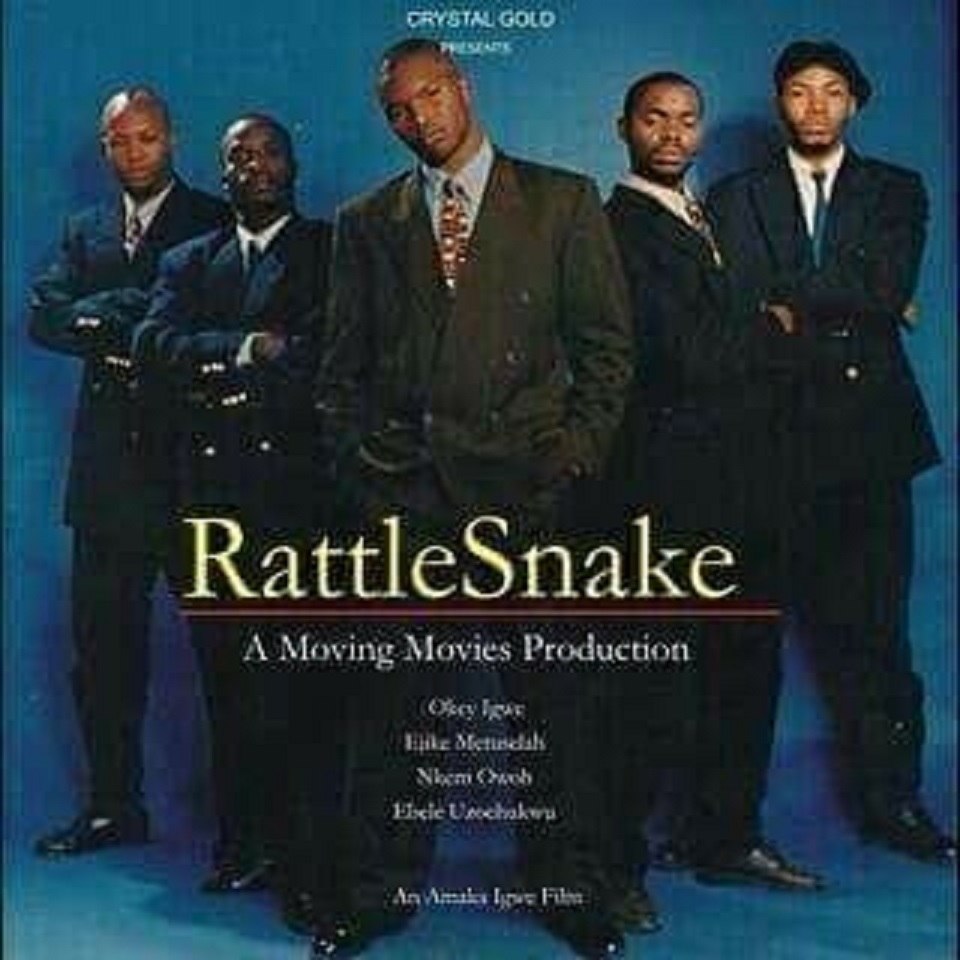 Just three years after the release of "Living In Bondage" and its subsequent positive reception, another Nollywood classic was made – this time by late veteran filmmaker, Amaka Igwe.
Rattlesnake is a three-part Nollywood movie released in 1995. The movie plot centres on the story of Ahanna Okolo – a boy who, after the demise of his father, was forced into a life of crime due to constant family troubles.
Rattlesnake was made into three parts and each part was well received. The first part of the movie was centred on the life of young Ahanna and the events following his father's death. Young Ahanna was played by Francis Duru while Nkem Owoh played the troublesome uncle (Odinaka) who often maltreated Ahanna.
One of the movie's most heartbreaking moments is when Ahanna, after his father's funeral, came to the city to search for his mother only to discover she has become pregnant for Odinaka.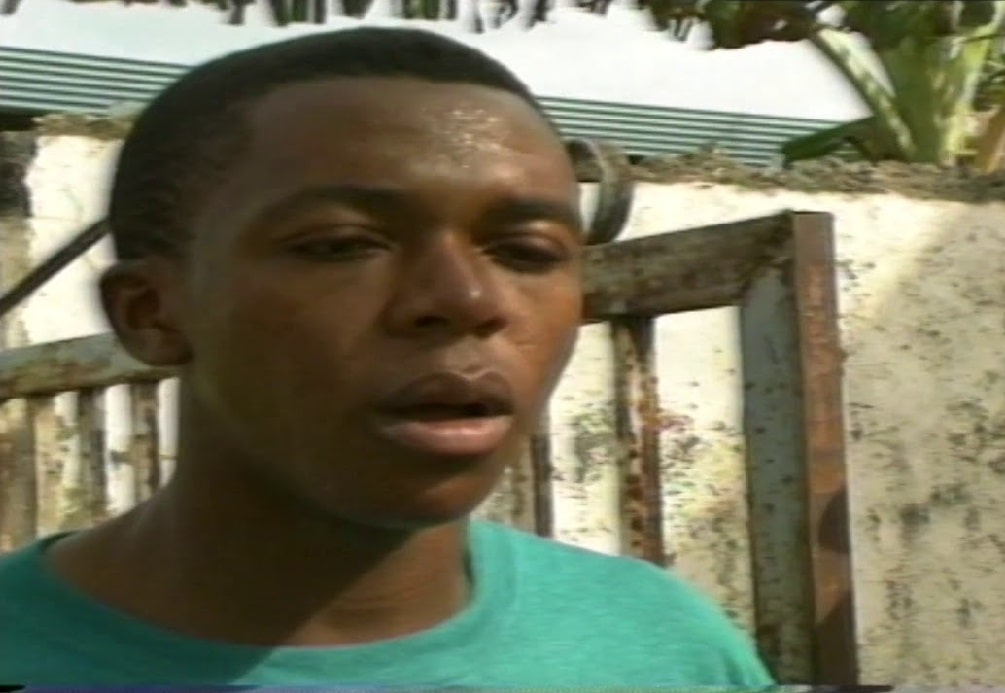 In the second part of the movie, Ahanna has taken up the life of crime. Here, Ahanna is now grown and now played by Okechukwu Igwe. Ahanna's mastery of the crime of robbery led to him being dubbed "Rattlesnake" – from whence the movie title came.
In the hallmark of the movie, Ahanna had to decide whether to listen to his gang and go for one last big robbery or go with his love interest's advise to quit crime completely. During the robbery, a betrayal from his gang members leads to a dangerous outcome. The movie ended in a big cliffhanger, leaving everyone guessing if Ahanna had survived or died.
The third and last instalment of the film saw the return of Ahanna (Rattlesnake) to much of the fans' delight. It was a satisfying watch as it focused on Ahanna's long-overdue revenge on all those that had betrayed him.
Major characters in Rattlesnake (1995) are:
a. Francis Duru as young Ahanna
b. Okechukwu Igwe as grown Ahanna
c. Nkem Owoh as Odinaka
d. Ernest Obi as Sango
Others include Ann Njemanze, Bob Manuel Udokwu, Ejike Methuselah and Julius Agwu.
Remake of Rattlesnake
A remake of Rattlesnake is currently in the works by Play Networks – the same production team that spearheaded the remake of "Living In Bondage" last year.
Film producer, Charles Okpalaeke (CEO of Play Networks Africa) revealed the remake of Rattlesnake will be released by December this year. No one is certain if that plan will still work as the coronavirus pandemic has put a halt to many movie projects.
There are speculations that American-Nigerian actress Osas Ighodaro will be joining the cast list of Rattlesnake the remake.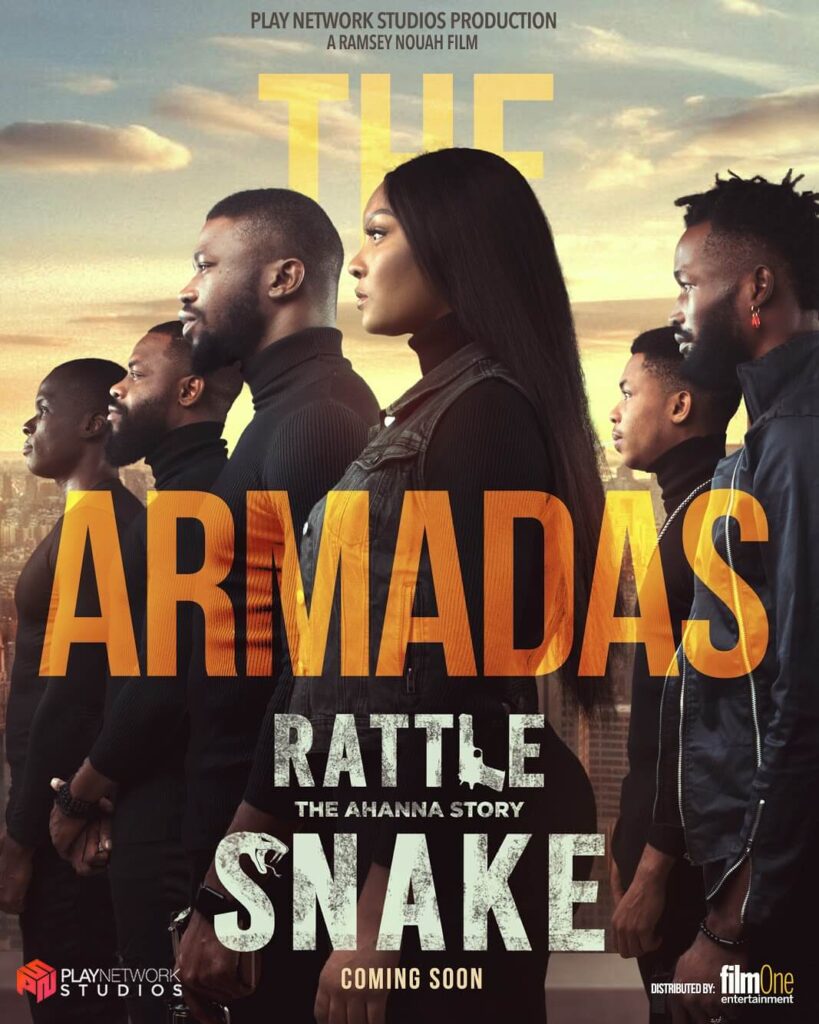 UPDATE: Posters for the 2020 remake of Rattlesnake titled "Rattle Snake: The Ahanna Story" are out. Written by Nicole Asinugo and directed by Ramsey Nouah, the remake stars Osas Ighodaro, Stan Nze, Efa Iwara, Tobi Bakre, Emeka Nwagbaraocha, Elma Mbadiwe, Odera Adimorah, Bucci Franklin, etc.