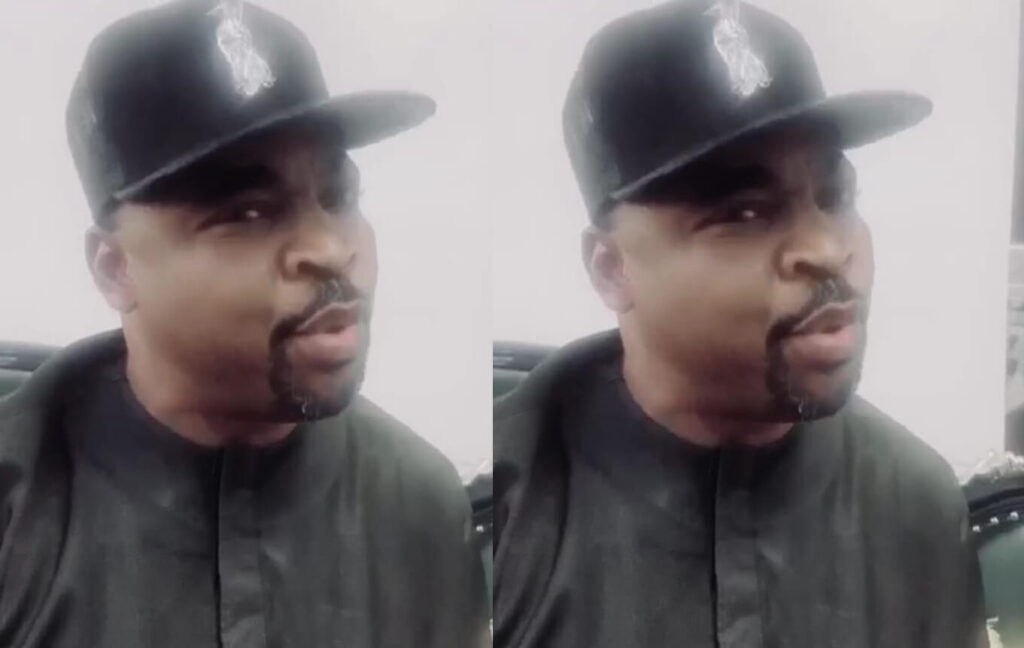 Lagos State NURTW chairman, Musiliu Ayinde Akinsanya, popularly known as MC Oluomo has denied sending thugs to attack #ENDSARS protesters in Alausa, Lagos.
It was all over the news earlier today how hoodlums bearing dangerous weapons had stormed Ikeja to attack #ENDSARS protesters. It was alleged that MC Oluomo and Baba Alado of Mushin had masterminded the attacks.
Reacting to the reports, MC Oluomo denied having anything to do with the attacks. In a recently posted video, the 45-year-old union leader and socialite swore he had no hand in the attacks.
MC Oluomo said:
"My name is Alhaji Musiliu MC Oluomo. Today is my one-year in office, but I cancelled it because of the ENDSARS issue. It was drawn to my attention that Nigerian are accusing me of bringing hooligans to the protest ground to scare protesters. Why me, I am a good citizen. We re all in this together. I supported this movement to eradicate SARS.
"Government is supporting ENDSARS – why will I go against it. I swear with my life, no one give me money to do anything to harm the protesters. If I take money from anyone, let all I have laboured for be damaged. Why should I collect money from anyone to do bad things? My sisters and brothers are among these people, so why should I attack protesters. Why me? I support this movement because am a citizen of this country."
Watch the video of MC Oluomo denying sending thugs to attack protesters in Ikeja: