Written by Mercy Olatunji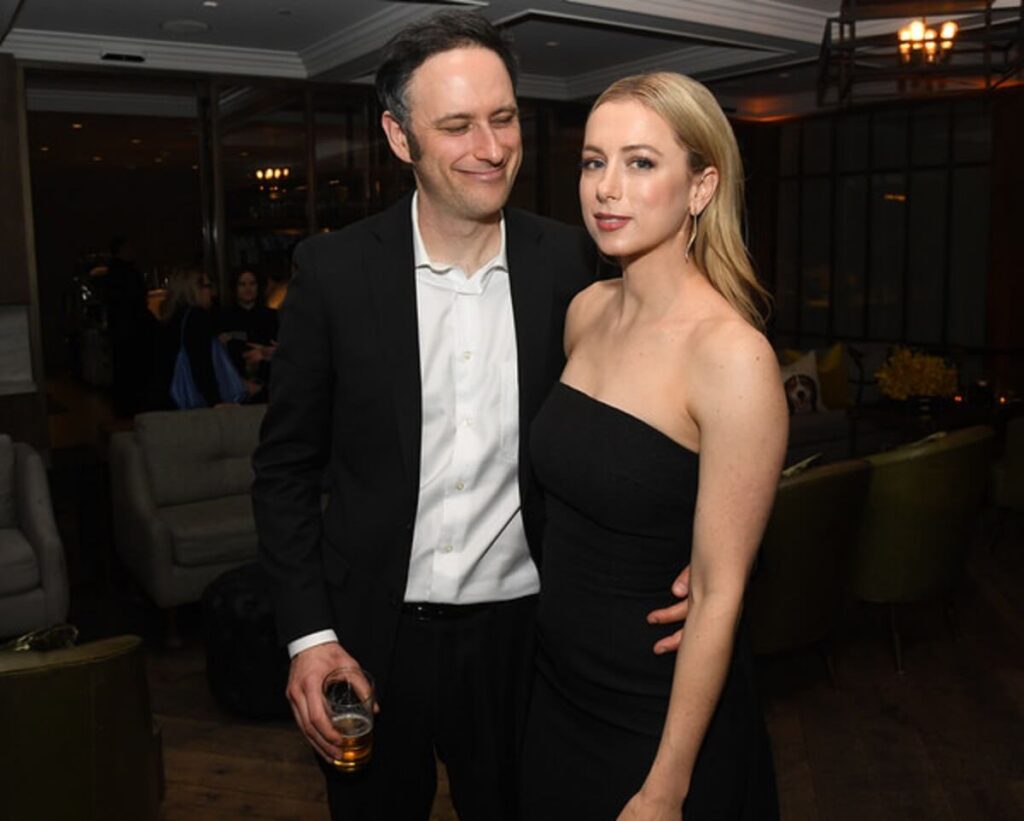 Who is Noah Galuten?
Noah Galuten is a famous American chef and blogger, who is known for his blog, Man Bites World and marriage to popular American actress and comedian, Iliza Shlesinger. Noah Galuten's passion for food runs deep – everything he writes about is centred on unique dishes and his experience of tasting different cuisine every day.
Full data profile of Noah Galuten
| | |
| --- | --- |
| Full name | Noah Galuten |
| Age | 38 years |
| Birthday | September 21, 1982 |
| Gender | Male |
| State of origin | California |
| Parents | Nancy Lyons and Albhy Galuten |
| Height | 5″10 |
| Marital status | Married |
| Tribe | Jewish |
| Career | Blogger, Writer, Critic and Actor |
Noah Galuten's childhood
Noah Galuten was born in Santa Monica, California to a landscape designer, Nancy Lyons and music producer, Albhy Galuten. Noah is a first child and has a younger sibling, Jason Galuten, who is also a blogger. Noah Galuten has a half-sister, Gabriella Haslip, from his mother's second marriage. Noah lived with his parents, until their separation when he was 9 years old and he moved in with his maternal grandfather while shuffling between mother and father on holidays.
Noah Galuten's education
Noah Galuten had all of his education in California. He attended Santa Monica High School and bagged a Bachelor's degree in Theatre from the University of California. He also attempted to study Dramaturgy in New York but was unable to continue due to unknown reasons.
Noah Galuten's career
After Noah Galuten graduated from school, he tried his hands in the film industry as a playwright but was not successful. He also attempted to study Dramaturgy in New York but failed also. Eventually, he decided to take up food blogging at the suggestion of his partner, Iliza Shlesinger.
Galuten has become widely accomplished in the food industry, travelling to different locations to explore various cuisines and recording his experiences on his blog. His credibility and positive reviews have earned him a place in popular food companies such as Golden State Restaurant Group and a feature in the popular TV series, Chopped and Food: Fact or Fiction? on Food Network dedicated to their Wed Stars episode.
Noah Galuten has also been appointed managerial roles in Bludso's Bar and Que Locations, Cofax and Prime Pizza. Noah Galuten has also been able to direct his food blogging skills to book publishing – he is the author of the food book, On Vegetables: Modern Recipes for the Home Kitchen.
Noah Galuten's marriage to Iliza Shlesinger
Noah Galuten is married to famous American actress and comedienne, Iliza Shlesinger whom he met on a dating app under the pseudonym, Smoky Husky in July 2016. He eventually made the decision to make her his wife a year after. The couple wedded in a traditional Jewish ceremony in South Park City Center, Los Angeles on May 12, 2018. The couple currently has no children but that can change anytime.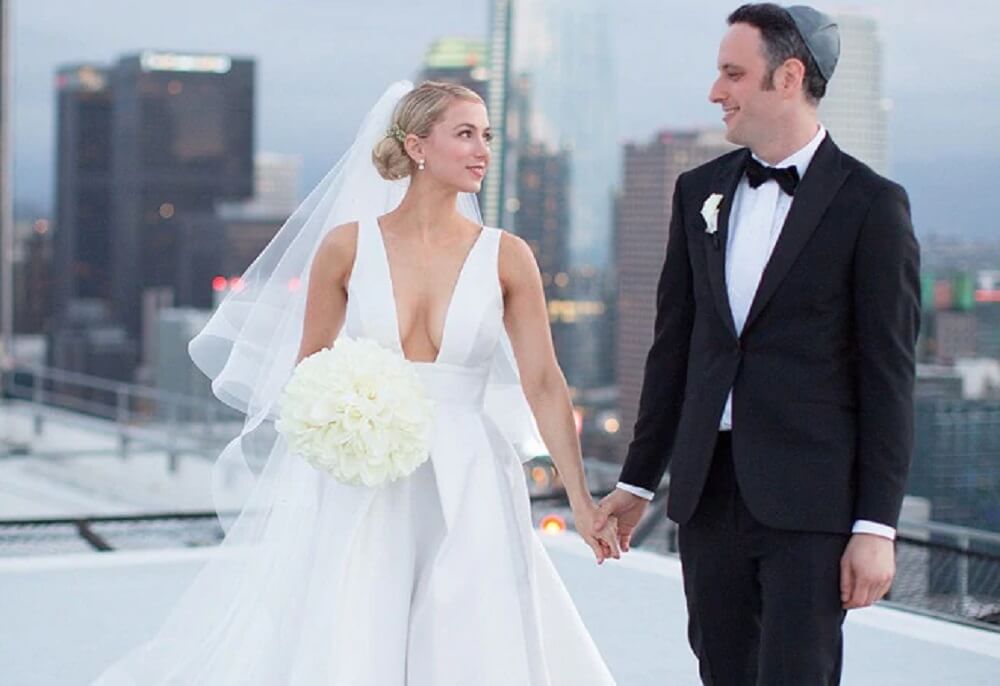 Iliza Shlesinger became famous after winning the 6th season of the American reality TV competition Last Comic Standing. She is also known to have released five Netflix comedy specials: War Paint, Freezing Hot, Confirmed Kills, Elder Millennial and Unveiled, and appeared in the 2020 Netflix film Spenser Confidential.
Iliza Shlesinger was very instrumental to Noah Galuten's success in the food industry while also advancing her own career.
Noah Galuten's awards and nominations
Noah Galuten was nominated for the 2018 James Beard Foundation Book Awards: Restaurant and Professional for his 2017 book On Vegetables: Modern Recipes for the Home Kitchen.
Noah Galuten's net worth
Noah Galuten numerous business and food-service engagements have earned him an estimated annual income range of $120K – $200K with a net worth of about $1 million and rising.
Noah Galuten's Instagram and other social media accounts
Noah Galuten is active on social media. He has an Instagram account under the name @Galuten. His Twitter account handle is @Galuten.
Other interesting facts to know about Noah Galuten
Aside from being a chef and a food blogger, Noah Galuten is also a professional restaurant critic. He has also written articles for Los Angeles and LA Weekly magazines. His widely recognised book "On Vegetables: Modern Recipes for the Home Kitchen" was co-authored with Jeremy Fox.
Noah Galuten's father is a Grammy-winning musician and a record producer with as many as 18 number 1 hits in the 20th Century. His brother, Jason, contrary to Noah's choice of path, seems to have taken up the shadow of his father as a musician.