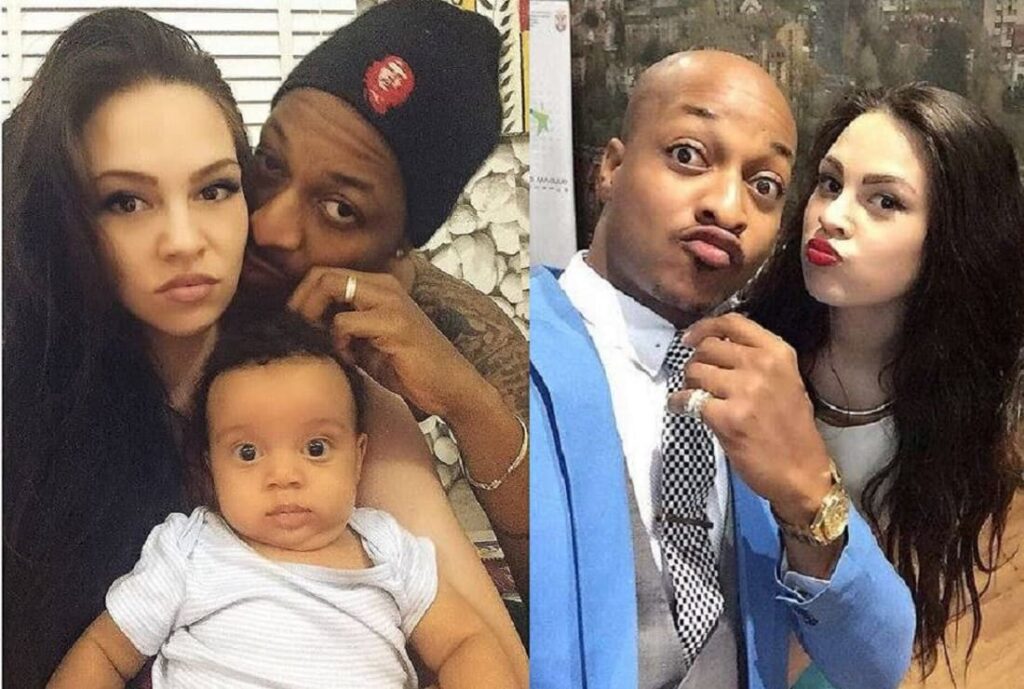 Who is IK Ogbonna?
IK Ogbonna is a Nigerian actor, model and TV personality. He is the CEO of IK Ogbonna Productions and the current brand ambassador for Dorco shaving stick.
IK Ogbonna's full name is Ikechukwu Mitchel Ogbonna. He was born on January 11, 1984, and he is currently 37 years old. IK Ogbonna is a native of Abia state and he is the second of four children.
The model cum actor has a Bachelor's degree in Sociology from the University of Jos, Plateau state.
IK Ogbonna joined the Nollywood industry after his university education in 2013 with the movie 'Love Lorn' which was produced by Rukky Sandra. He also starred in the movie 'Playing Safe' in the same year with the likes of Ini Edo and Tonto Dikeh.
IK Ogbonna has starred in over 150 movies since the start of his career as an actor. Some of the movies he has featured in include Hustlers (2014), Honeymoon Hotel (2015), Ghana Must Go (2016), Pebbles of Love (2017), Disguise (2018), ShowBiz (2019), Unroyal (2020).
IK Ogbonna's marriage and wedding
Nollywood actor IK Ogbonna is a divorced father of two children.
Ik Ogbonna was previously married to Columbian-born model, Sonia Morales before they got divorced in 2019. The two met on Instagram in 2013 through a mutual friend named Oma, while Sonia was still in school.
They started their love affair from there and dated for a couple of months before flying to Italy in 2015 to get married. They later had their wedding ceremony in a courthouse in Italy.
However, just like most celebrity marriages, IK Ogbonna's marriage to Sonia Morales crashed after three years and they finally settled for divorce in 2019.
Sonia Morales took to her Instagram page on Thursday, August 8, 2019, to share the news of their divorce in a now-deleted lengthy post.
It was speculated from the model's post that her divorcing her ex-husband had to do with neglect on his part.
A part of her August 8 Instagram post (now-deleted) read:
"I used to have a very different life. I had a husband and a family. I had someone who lived here and I felt loved me full time. I had a future I was counting on. A lifetime of companionship, family vacations, milestones, laughter, and love but all to no avail as I felt deflated for many years and now it's all gone."
Some months later, Sonia Morales shared on Instagram again that the poor living conditions (such as mosquito bites, lack of water and power supply) she encountered after relocating to Nigeria with IK Ogbonna made her leave the marriage.
A part of the new message read:
"Lord knows how bad it would be if this happened to me 5 years ago when I was staying in a house with no water and light coming off & on with a newborn baby that doesn't stop crying and sweating and mosquitoes that won't stop biting (thank God we don't look like everything we been through lol) .. nah!"
About IK Ogbonna's estranged wife, Sonia Morales
Sonia Morales is the ex-wife of Nollywood actor, IK Ogbonna and the mother of his son. Sonia is a model, life coach, blogger, translator and Public Relations Executive at Motherland Beckons.
Sonia Morales' full name is Sonia La Reina Morales. She was born on January 19, 1991, and is currently 30 years old. Sonia Morales is the first and only female child of her parents.
She is a graduate of the University of Belgrade in the Republic of Serbia where she studied Psychology and Sociology. Sonia Morales also has a Masters degree in Development of Third World Countries.
Sonia Morales is also a social media influencer and promoter for Get Shaped Tea.
IK Ogbonna's relationship with Juliet Ibrahim
IK Ogbonna was rumoured to have been in a relationship with Ghanaian actress, Juliet Ibrahim while still married to Sonia. The speculations hit the media in 2012 after IK posted and deleted a video on YouTube showing pictures of them together.
Neither party confirmed nor denied the rumours back then, until in 2019 after IK had divorced his ex-wife. Juliet Ibrahim, while speaking on a television program admitted that she was good friends with the Nigerian actor and they did have a fling back then but not a serious relationship as speculated.
IK Ogbonna's children
Nollywood actor IK Ogbonna is a father to two children. He had a daughter named Makayla from a previous relationship he had 9 years before meeting and marrying Sonia.
His marriage to Sonia Morales was blessed with one child. The couple had a son the same year they got married.
List of IK Ogbonna's children
Makayla Ogbonna
Ace Ikechukwu Ogbonna
Makayla Ogbonna
Makayla Ogbonna is IK Ogbonna's first child and daughter. She was born nine years before her father married Sonia Morales.
The identity of Makayla's mother is not publicly known, though there were wrong speculations that Juliet Ibrahim was her mother. This was later found to be false.
Ace Ikechukwu Ogbonna
Ace Ikechukwu Ogbonna is IK Ogbonna's second child and first son. He was born by his ex-wife, Sonia, on June 20, 2015.