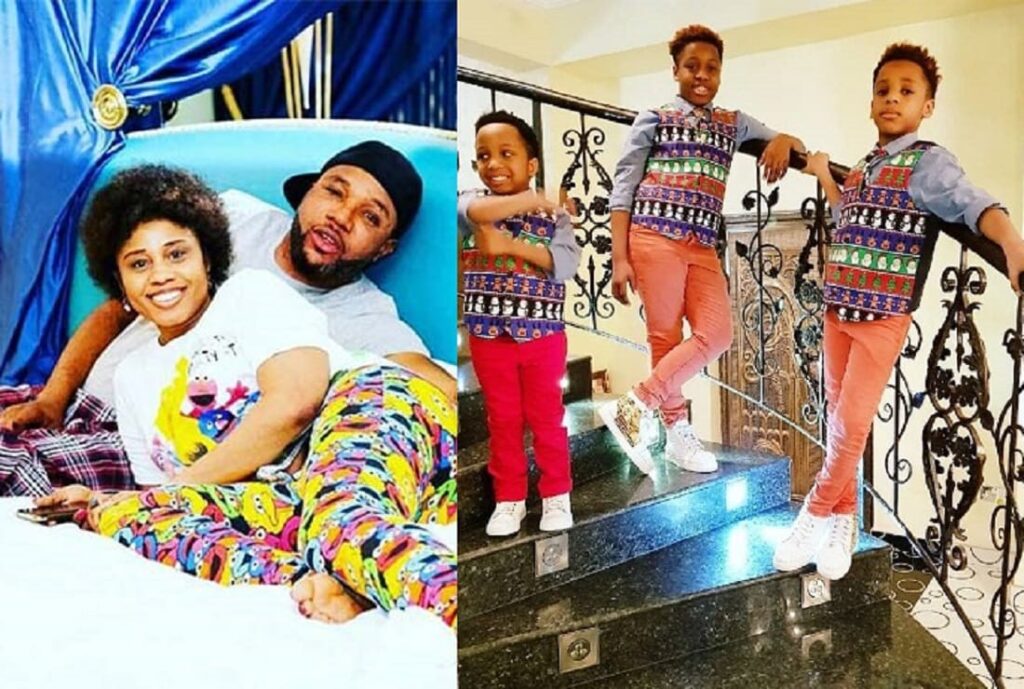 Who is E-money?
E-money is a Nigerian businessman and entertainment tycoon.
E-Money's real name is Emeka Okonkwo and he is the younger brother of popular Nigerian musician, Kcee.
E-money is the CEO of Five Star Music, a record label of which his brother is a member. He also owns a shipping company known as "Emmy Cargos Nigeria Limited." It was founded in 1997 and it was formerly called "Borisa Nig. Ltd".  
E-money was born on the 18th of February, 1981 in the Ajegunle area, Lagos. He is currently 40 years old. E-money is famous mostly for his involvement in the entertainment industry as a record label owner and for being a "Nigerian big boy" – a man who has achieved massive wealth usually at a young age.
The serial entrepreneur has business investments in the field of entertainment, maritime, agriculture, real estate, oil and gas, and transportation. E-money also holds an honorary Doctorate degree in Business Management and Corporate Governance from the European-American University.
E-money's wife and marriage
E-money is married to Juliet Okonkwo, a businesswoman and CEO. E-money and Juliet met during a video shoot in Surulere. E-money mentioned that he was living with his brother in the slums of Ajegunle, Lagos, at that time.
E-money noted that Juliet stayed by his side even when he had nothing. According to him, she believed in him and supported his goals despite the pressure from her family and friends. E-money further revealed that Juliet was his first girlfriend and that it was love at first sight.
Juliet and E-money had a traditional wedding that was sponsored by Kcee. After the wedding, the couple could not return to Lagos due to a lack of transportation fare. Their transportation was eventually settled by his brother, Kcee.
Their wedding, however, marked a turning point in their lives as E-money received a N2 million naira contract deal on their way back from their wedding ceremony.
Their marriage has been a blissful one, and they are blessed with 3 boys.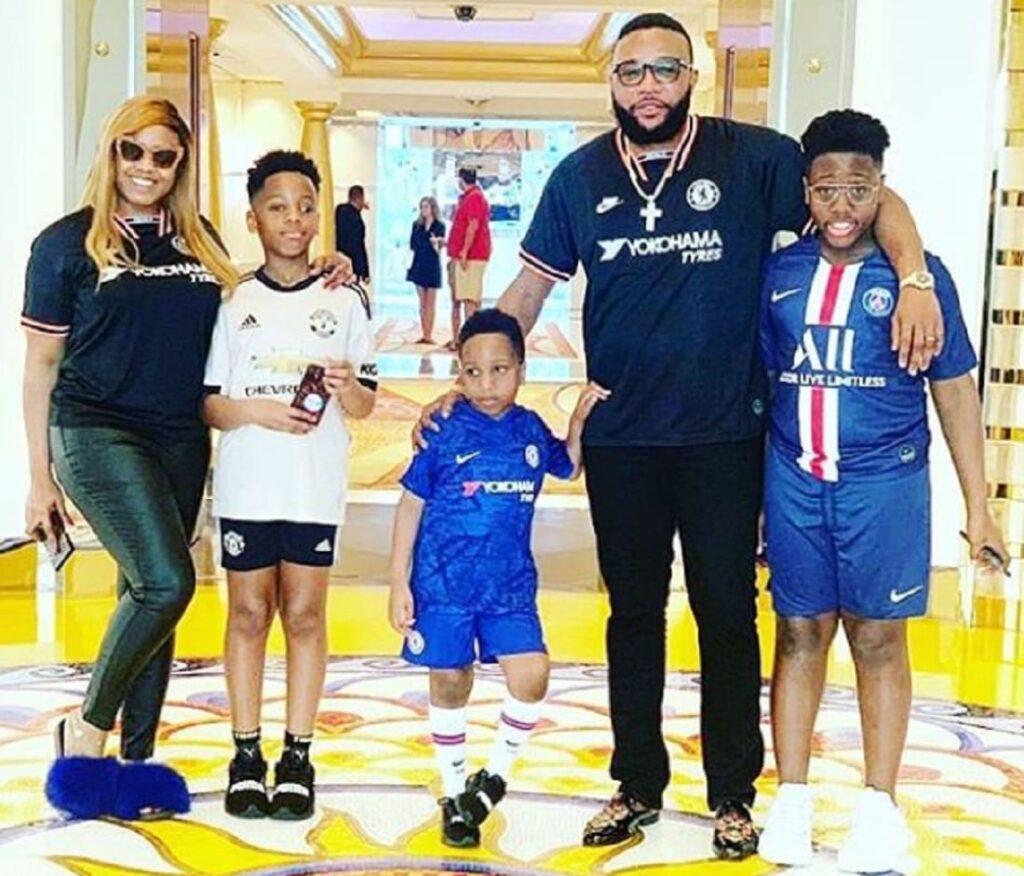 About E-money's wife – Juliet Okonkwo
E-money's wife is Juliet Okonkwo. She is a native of Owerri, Imo State. Juliet's parents died while she was young, and she was adopted along with her siblings by her aunt who lived in the UK. As a result, she holds dual citizenship from Nigeria and the United Kingdom.
Juliet Okonkwo was born on the 29th of June in Imo State. She is the Managing Director of Emmy Cargos Limited, a shipping company which has been in existence since 1997. She also manages E-money's Five Star Group which deals in the sales of various kinds of goods and commodities.
Juliet Okonkwo currently lives in the UK with her kids. Her Instagram handle is @iammrse.
E-money's children
E-money is a father to three children, all of whom are boys. E-money and his wife, Juliet, have kept all matters pertaining to their sons out of the internet. It is however known that one of his sons bears Chukwuebuka.
E-Money's three sons currently live with their mother in the UK, and they attend schools there.