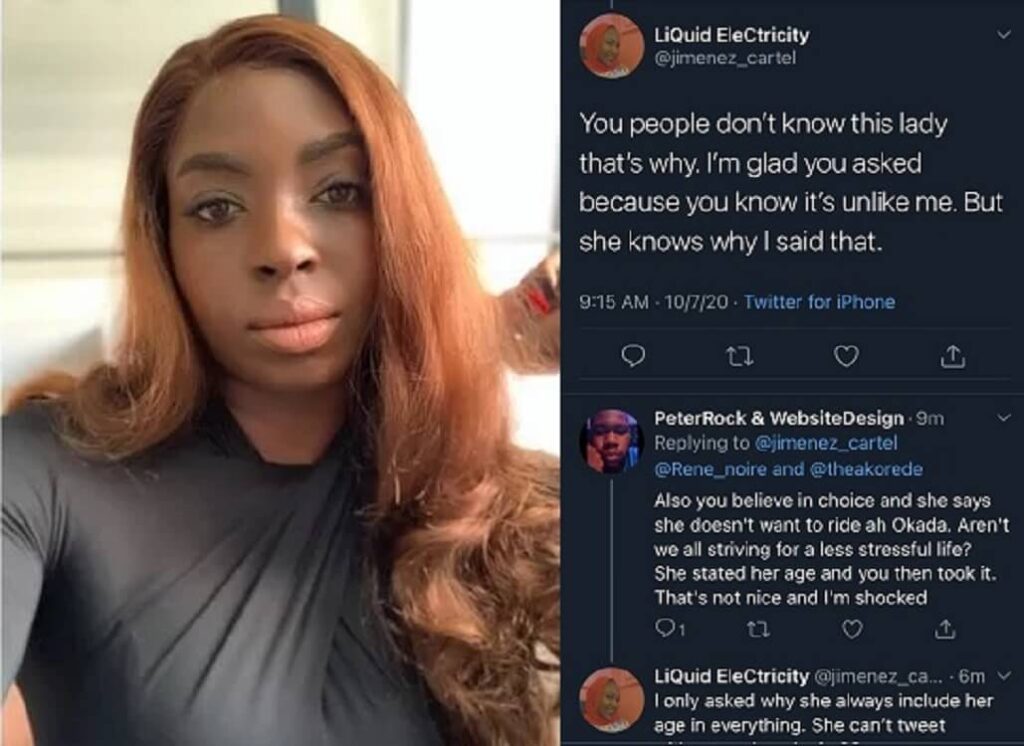 It all began when popular Nigerian Twitter feminist and influencer Rene Noire tweeted a reply to a post made by Nigerian actor Bolanle Ninalowo.
Bolanle Ninalowo had shared a photo of him and his woman alongside the caption: "Na girl wey follow us climb okada go follow us fly private jet. My ride and die from day one."
In a response to this, Rene Noire wrote:
"I won't ride any okada with. I'm 36. I don't have time to do bob the builder again o. Pls note this very well."
It was at this moment that Twitter user @jimenez_cartel attacked the well-known feminist, writing: "It must be frustrating being 36, this one you won't stop reminding us."
Another user of the platform asked @jimenez_cartel why she tweeted that and she replied:
"You people don't know this lady that's why I'm glad you asked because you know it's unlike me. But she knows why I said that."
Check out the Twitter exchanges between Rene Noire and her troll: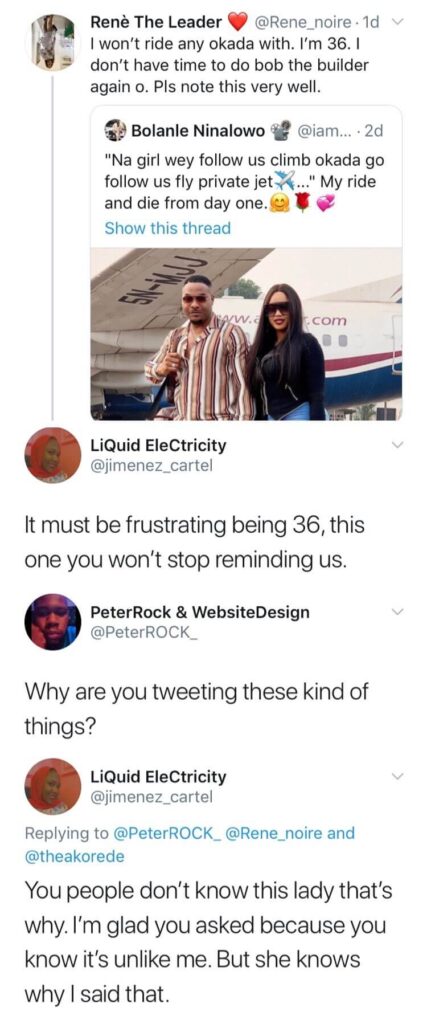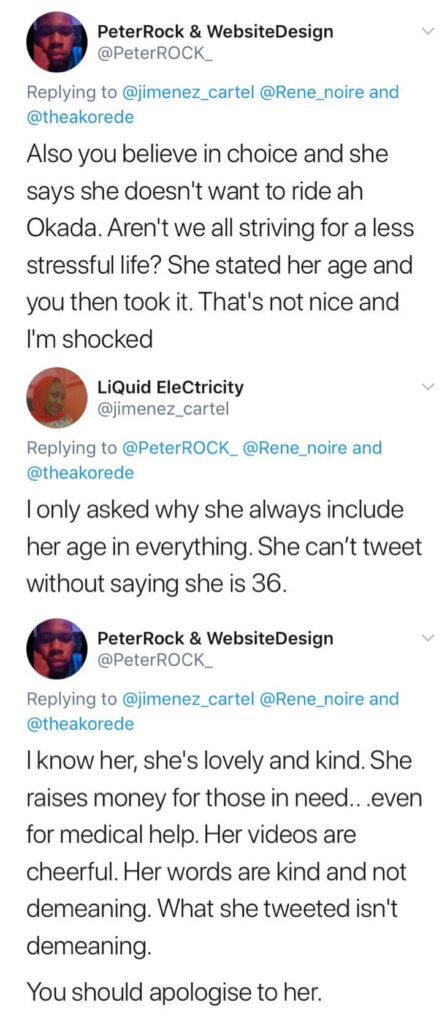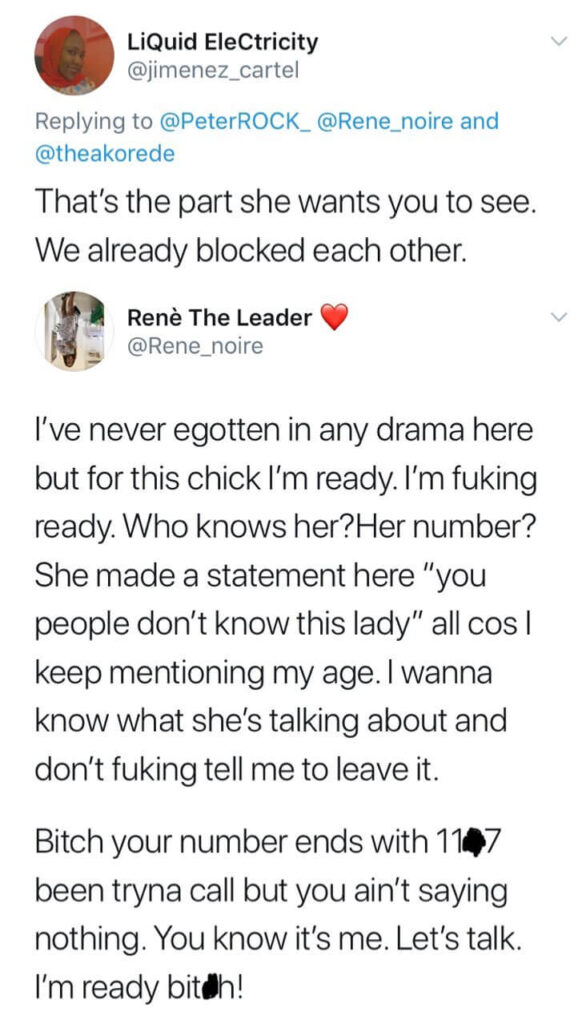 Rene Noire later shared videos of a phone conversation she had with the troll, @jimenez_cartel.