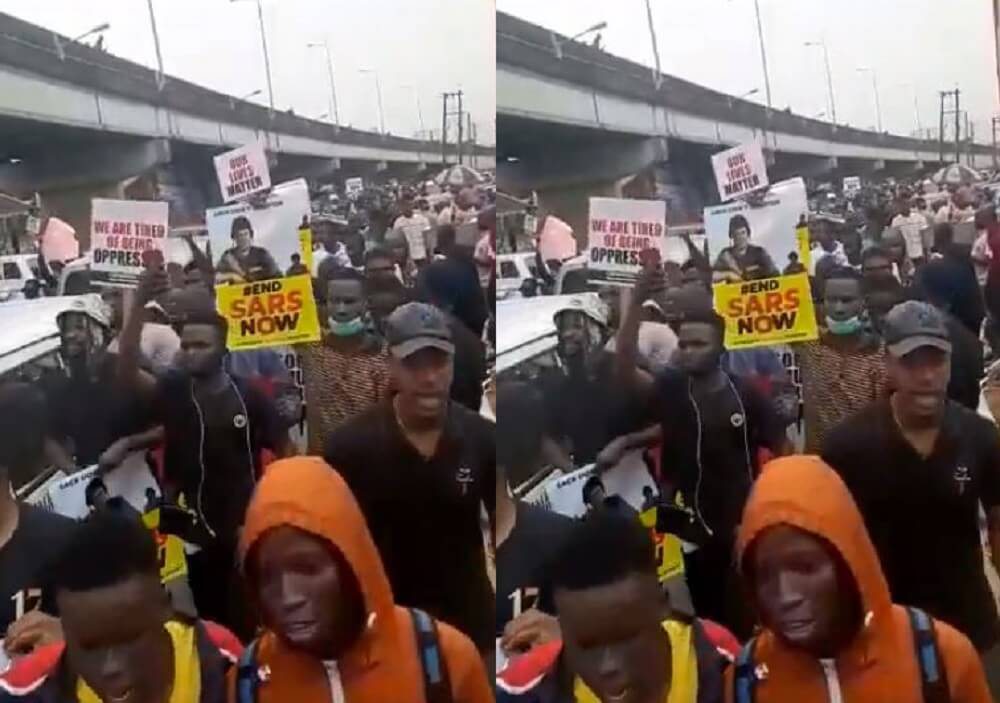 Youths in Rivers State have defied Governor Wike's order and stormed the streets of Port Harcourt to carry out the planned #ENDSARS protest scheduled to happen in Port Harcourt today, October 13.
Young people in the state have flooded the streets of Port Harcourt in their numbers to clamour for the end of SARS and all forms of police brutality.
The state governor, Nyesom Wike, had earlier announced that all forms of protests in the state have been banned.
"The Rivers State Government hereby wish to inform the general public that all forms of protests have been banned throughout the State. Therefore, all proposed protests under #EndSars Campaign are hereby prohibited," the governor said.
The protesters paid no heed to the governor's order, insisting it is the constitutional right of every citizen to protest against poor governance and the governor had no right to ban peaceful protests.
The protesters converged opposite the Pleasure Park on Aba Road around 8 am and began their procession, carrying #ENDSARS placards and chanting solidarity songs.
Watch a video of the October 13 #ENDSARS protests in Port Harcourt below: