Shaffy Bello is a veteran Nollywood actress and movie producer.
Shaffy Bello's full name is Shaffy Bello Akinrimisi and she was born on the 8th of October, 1970. She is currently 50 years old.
Shaffy Bello began her journey in the Nollywood industry when she featured in the 2010 drama, "Eti Keta", alongside Saheed Balogun and Kate Henshaw Nuttal.
But her first true recognition in the entertainment industry came when she did backup vocals in Seyi Sodimu's 1997 hit song, "Love Me Jeje".
Shaffy Bello has appeared in many hit movies and series, including: "Your Excellency", "Elevator Baby", "When Love Happens", "Chief Daddy", "Battleground", "Three Wives", among others.
Shaffy Bello's marriage
Shaffy Bello was once married to Mr. Akinrimisi. Their matrimony lasted for over 25 years before they divorced in 2020.
Years before the marriage was dissolved, Shaffy Bello stated that she was happy she didn't join the movie industry at a young age; she believed she might have divorced her husband if she had.
Although she admitted that she loves her husband dearly, getting into Nollywood too early might have clouded her thinking, and cause her to take irrational decisions. 
However, in December 2020, Shaffy Bello revealed in an exclusive interview that she has divorced her husband, Mr. Akinrimisi. Reasons for the divorce are currently unknown. 
There were unconfirmed speculations that the role Shaffy Bello played in the 2014 Nigerian telenovela series, "Taste of Love" where she was dating a father and his son played a part in her marriage issues.
Their union was blessed with two children.
Shaffy Bello's husband
Very little information is known about the personal life and career of Shaffy Bello's ex-husband, Mr. Akinrimisi. He, however, lives and works in the United States of America. It is also known that he is a wealthy man.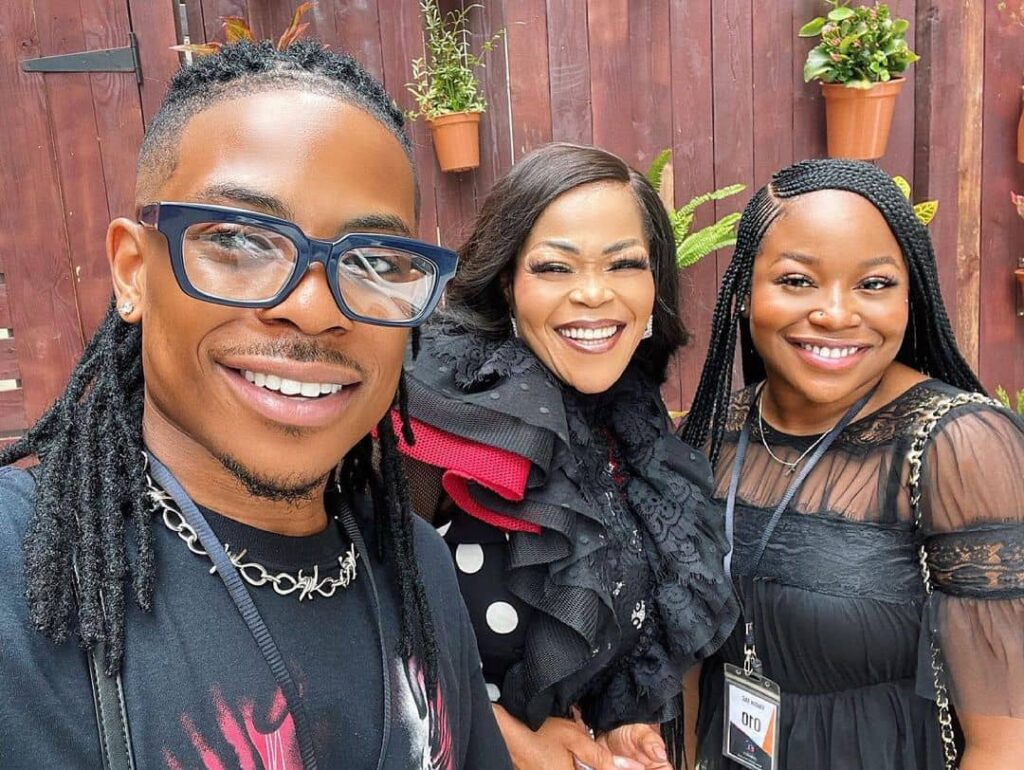 Shaffy Bello's children
Shaffy Bello is a mother of two children, a boy and a girl named Ashton Akinrimisi and Ashley Akinrimisi respectively.
Ashley Akinrimisi was born on the 23rd of November, 1996 in the United States. She is currently 24 years old. Ashley relocated with her mum to Nigeria, and she currently works as a vlogger and fashion model. 
Her second child and son, Ashton Akinrimisi works as an image and brand consultant and style blogger.