Written by Eniola Baruwa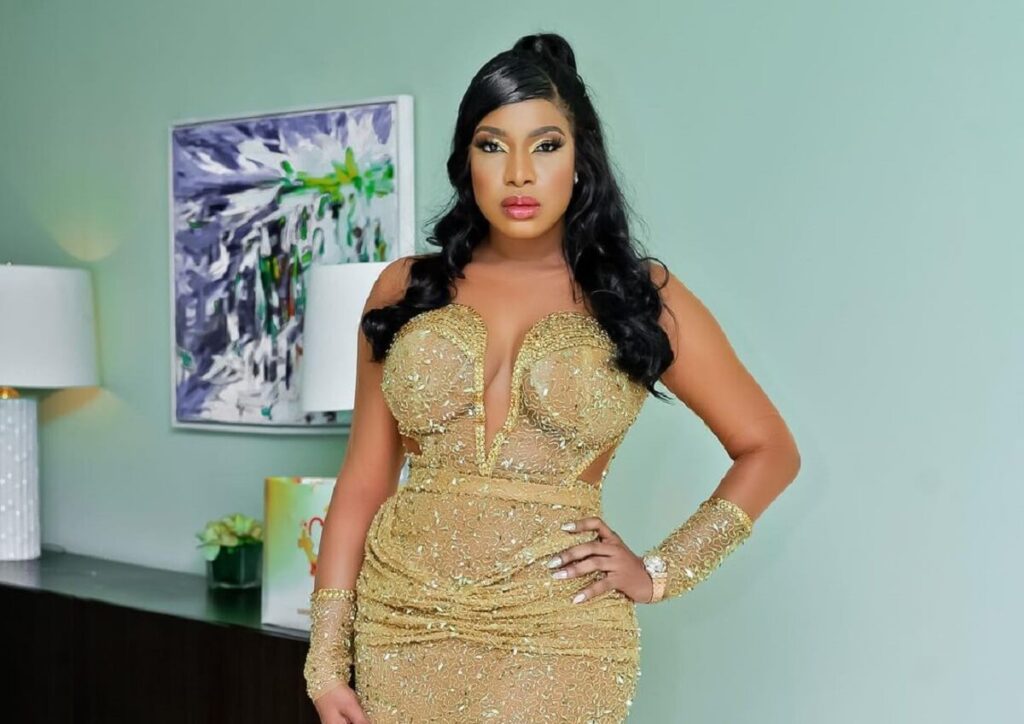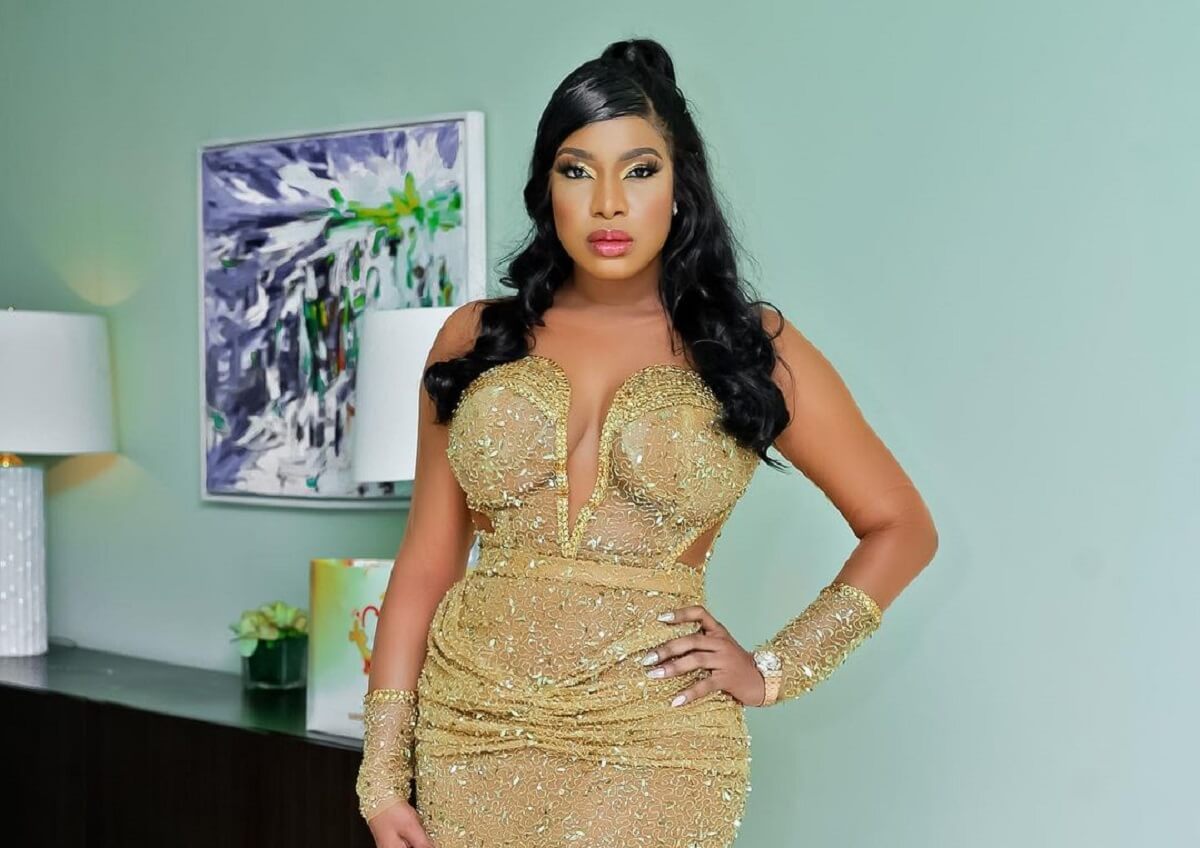 Who is Chika Ike?
Chika Ike is a Nigerian actress and businesswoman most famous for her breakout performance in the movie 'Bless A Child' and her supporting role in 'Assassination'. Chika Ike's full name is Chikadibia Nancy Ike.
Full data profile of Nollywood actress Chika Ike
| | |
| --- | --- |
| Full name | Chikadebia Nancy Ike |
| Age | 35 years old |
| Birthday | November 8, 1985 |
| Gender | Female |
| State of origin | Anambra State |
| Parents | Mr and Mrs Ike |
| Height | 6″0 |
| Marital status | Divorced |
| Tribe | Igbo |
| Career | Actress, businesswoman |
Chika Ike's childhood and education
Chika Ike was born to Igbo parents on November 8, 1985, in the city of Onitsha, Anambra State. At some point, her family relocated to Lagos where she attended St. Francis Catholic Secondary School at Egbe. 
Chika Ike attended the University of Lagos where she earned herself a diploma degree in Human Kinetics and Health Education. After the two-year course, she gained admission to the same institution (UNILAG), this time to study the course full time.
Chika Ike is also a graduate of the New York Film Academy where she studied filmmaking. She also has a business degree from Harvard Business School. 
Chika Ike has over time upgraded her CV to an impressive state. Chika Ike, who has also served as a UN ambassador for Peace, derives motivation from her struggles in life. As a child, she had to deal with her own biological father rejecting her because he wanted a male child and not a female. If anything, Chika has done a brilliant job in showing the strength of the female child.
Chika Ike's acting career
Chika Ike discovered her love for acting at the early age of six when she started taking part in various church dramas.
Chika Ike's movies
Chika Ike has starred in over 60 Nollywood movies, from romance-comedies to mystery blockbusters and others.
A list of Chika Ike's most notable movies include:
Standing Alone 
Wisdom and Riches 
What a Mother
To Love a Stranger 
Emotional Blackmail
Django 
The Crusaders 
Wisdom of the Gods 
Titanic Battle 
Final Risk
Endless Tears 
Royal Covenant 
Harvest of Love 
Eyes of the Nun, etc
Chika Ike's awards and achievements in Nollywood
Chika Ike has been nominated for numerous movie awards and has won several. Her first major nomination came in the 2008 edition of the African Movie Academy Award for her role in 'Bless The Child'. 
She was also honoured with a humanitarian award at the African Youth Society Award as Best Role Model in Africa. Chika Ike is also United Nations Youth Ambassador for Peace.
She also won the Donven Club Awards for Best Actress in 2011.
Chika Ike's marriage and divorce
Chika Ike was previously married to a banker named Tony Eberiri. The union lasted for seven years from 2006 to 2013 when the marriage was dissolved by the Abuja High Court on the basis of irreconcilable differences. 
Chika Ike, in an interview given some time after the divorce revealed juicy details of her opinion on why the marriage failed to work. She highlighted marital infidelity as a key issue. She also remarked on the fact that she got married at the relatively young age of twenty-one, a period when most people experience the unpredictability of youthful life. 
Chika Ike and Tony Eberiri's marriage did not produce any child. During the court hearings, Chika Ike's lawyer raised eye-raising allegations against Tony Eberiri. The foremost issues raised were infidelity and domestic violence. The actress herself sensationally revealed that her ex-husband beat her on a couple of occasions, one of which resulted in a miscarriage.
Chika Ike's relationship with Ned Nwoko
There has been a lot of muted talks and not-so-hush whispers about Chika Ike being involved with her colleague Regina Daniel's husband. Regina Daniels got married to billionaire politician Ned Nwoko last year as his 6th wife.
It is alleged that Chika Ike has been Ned Nwoko's mistress way before he married Regina Daniels. Some months back, rumours that Ned Nwoko was planning to marry Chika Ike as 7th wife began circulating online.
Chika Ike later denied the reports that she is planning to marry Ned Nwoko via her Instagram page. In an interactive session with her fans, one asked: 
"There's a rumour going on, are you really dating Ned Nwoko, and are you going to be the 7th wife?"
The actress replied emphatically:
'No, I'm not, and I'm not about to be anybody's 7th wife. NEVER!' she stressed.
Chika Ike as a businesswoman
Chika Ike has been praised for her entrepreneurial drive and skills. She launched her fashion brand 'Fancy Nancy' way back in 2011. She also owns a reality TV show called African Diva and a host of other businesses.
Chika Ike's net worth
Chika Ike has an estimated net worth of $1.5 million, accumulated from her high grossing films and other business engagements. The actress has certainly done well for herself while also giving back to the society.
Other interesting facts to know about Nigerian actress, Chika Ike
Chika Ike founded an NGO called Help A Child Foundation to attend to the needs of street children. The actress has also received praise for her other philanthropic acts.