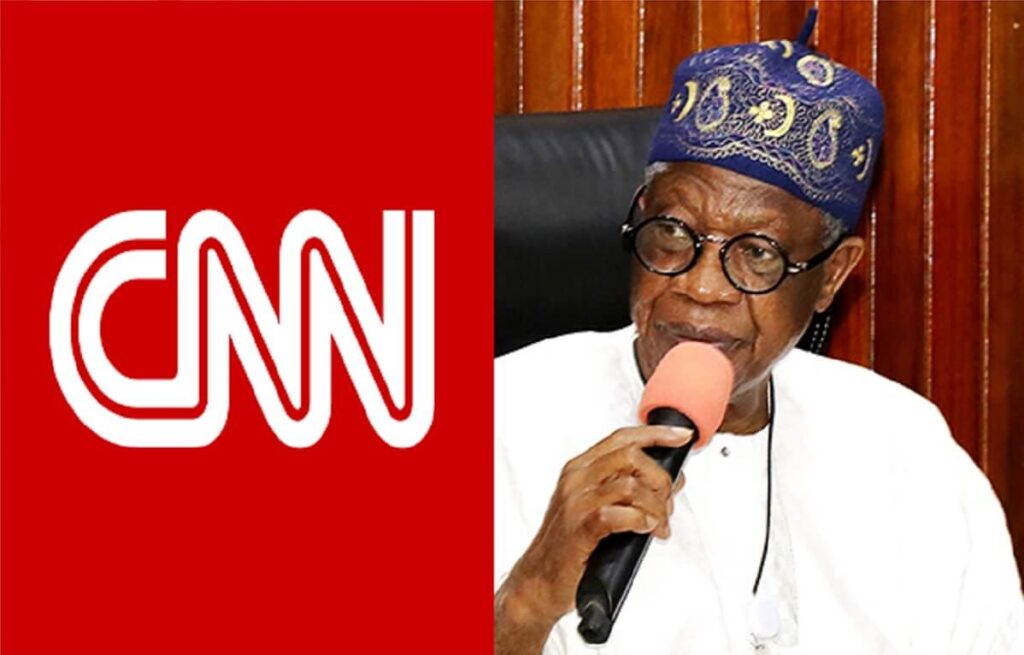 The Federal Government of Nigeria has written a letter to American news platform CNN, condemning its published investigative report on the October 20 shooting incident at the Lekki tollgate in Lagos.
The Nigerian government said in its letter that the report by CNN is capable of setting the nation on fire.
CNN recently released a damning report of the Lekki tollgate shooting, revealing that soldiers used live bullets on the protesters. The media house also shared videos showing Nigerian soldiers shooting directly at the protesters.
In a letter dated November 23 and addressed to Jonathan Hawkins, VP, communications, CNN, Nigeria's information minister, Lai Mohammed said CNN's report fell short of journalistic standards.
Lai Mohammed said CNN "relied heavily on unverified footages it harvested from social media" to produce its report.
"Rushing to air such a momentous story without presenting the government's side is inexcusable and indefensible," the minister wrote.
Lai Mohammed then said Nigeria's Federal Government is demanding that CNN immediately reevaluates its report or face the risk of action being taken against them.
A section of Lai Mohammed's letter reads:
"As a form of remediation, Nigeria's Federal Government demands an immediate and exhaustive investigation from CNN into its 'investigative' report on the Lekki Toll Gate incident to determine, among others, its authenticity, whether or not it met the basic standards of journalism and also the selective use of unverified social media videos to manipulate public opinion.
"While it is up to CNN to accede or not, please note that the Federal Government reserves the right to take any action within its laws to prevent CNN from aggravating the #EndSARS crisis with unprofessional, irresponsible, one-sided, inciting and sensational reporting that is capable of pitching Nigerians against themselves and setting the country on fire."