Here is what we know about the viral Donald Trump letter to Biden.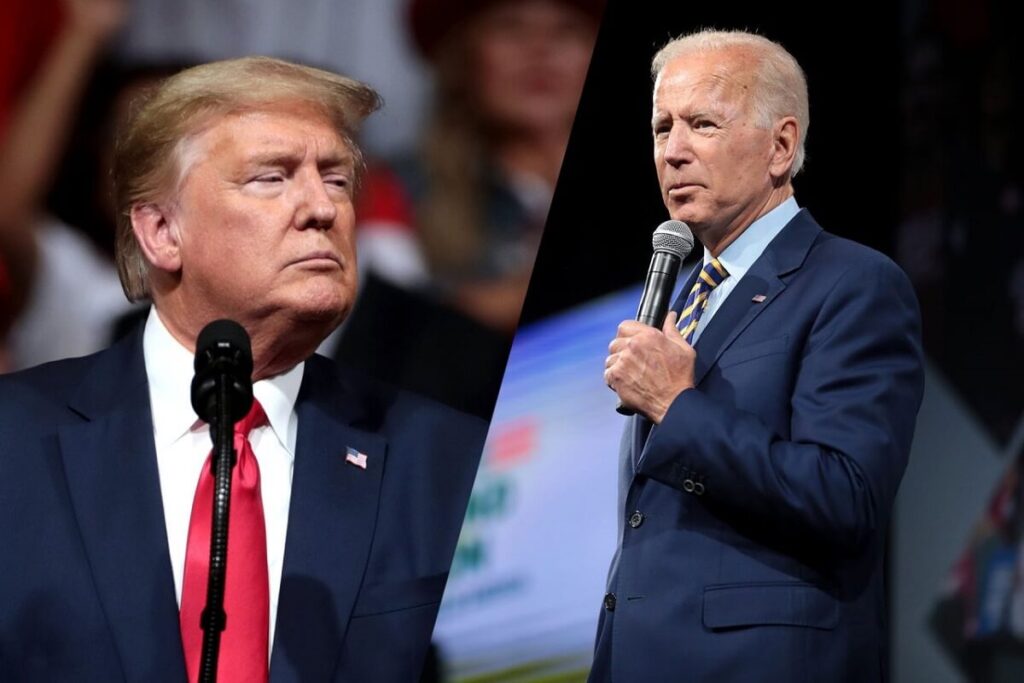 The image of a letter dated 20th January 2021, purported to have been sent by Trump to the newly inaugurated president, Joe Biden, has been circulating round social media since the inauguration ceremony.
The letter looks to have been written on the official White House paper and signed by Donald Trump with just a one-line message: "Joe, you know I won."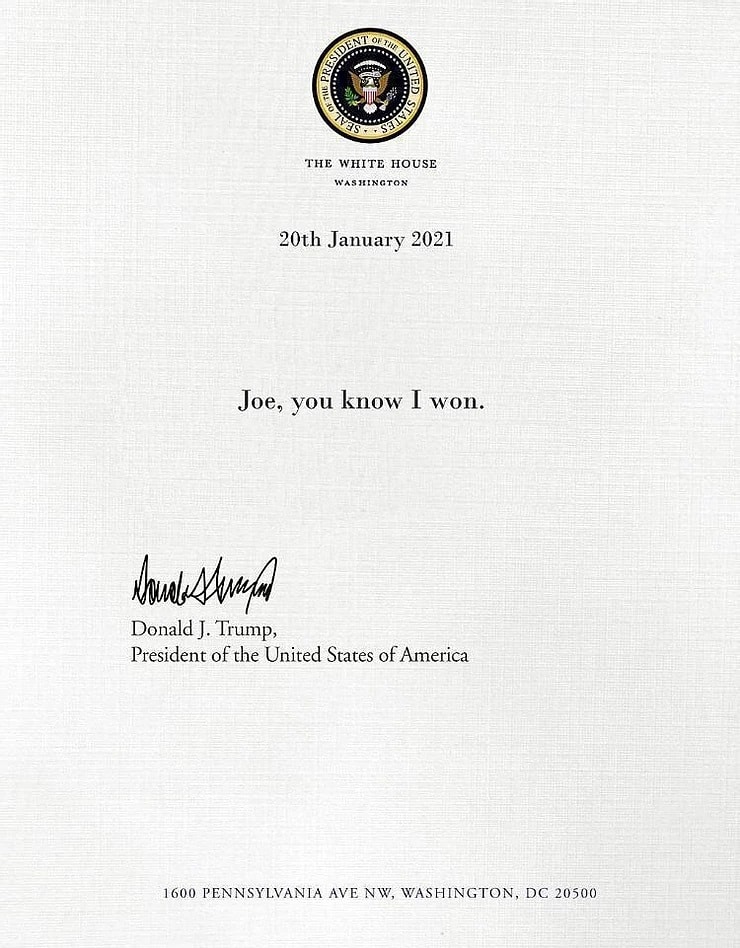 So it's the Trump letter real?
The short and simple answer to this question is that the letter, from all indications, appears not to be real. Apart from the massive shares on social media, there is currently no strong evidence that the letter is real.
There is also a noticeable discrepancy in the seal at the top of the letter compared to other official White House letters that have been before seen.
The central message of the letter also looks doctored.
The White House old tradition of sending letters
It's been a White House tradition that a departing president would leave the incoming one a letter. This letter, in most cases, would contain a personal message from the leaving president to their successor.
Considering the somehow strained relationship Trump has with incoming Biden, it is surprising he would even leave Biden a letter, not to mention the kind of message it'd bear.
But Joe Biden personally confirmed Donald Trump indeed left him "very generous letter" but declined to say what message it contained, stating that it was "private".
"The president wrote a very generous letter," Biden told reporters in the Oval Office, adding,
"Because it was private, I won't talk about it until I talk to him. But it was generous."
Biden confirmed he received a letter from Donald Trump, but nothing about the message it contained is known. And it's definitely not "Joe, you know I won."