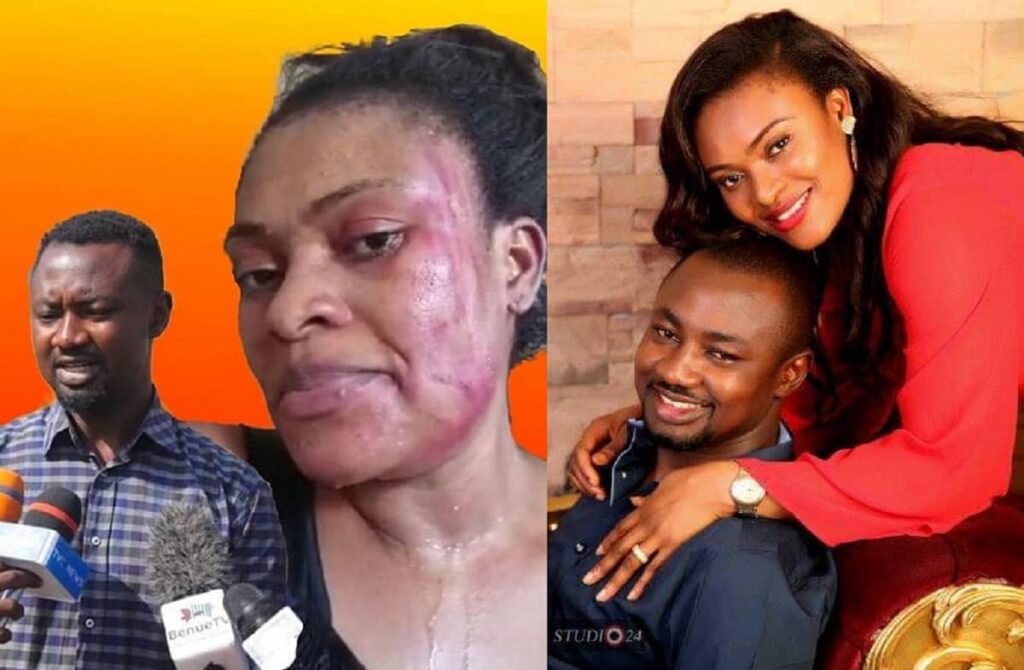 Ifeyinwa Angbo, who earlier in a video that went viral, narrated how her husband, Channels TV reporter Pius Angbo, has been physically assaulting her many years, has told Nigerians to leave her family alone and "mind their business".
Ifeyinwa Angbo, a medical doctor, said the only thing her family needs from Nigerians is their prayers and nothing else.
She wrote:
"Mind your business and leave my family alone. I have reconciled with my husband. Going forward, I want to make my marriage work. All we need now is your prayers."
In an earlier video, the same woman with a badly bruised face, had cried out to Nigerians over the way her husband has been constantly beating her.
In her narration, she said she just had a baby through a Caesarian section and her husband sat on her incision while he was beating her while their children cried.
After the video went viral, her husband's employer, Channels TV, threatened to investigate the matter and take appropriate action.
Following the announcement, Governor Samuel Ortom of Benue State quickly intervened and reconciled the couple.