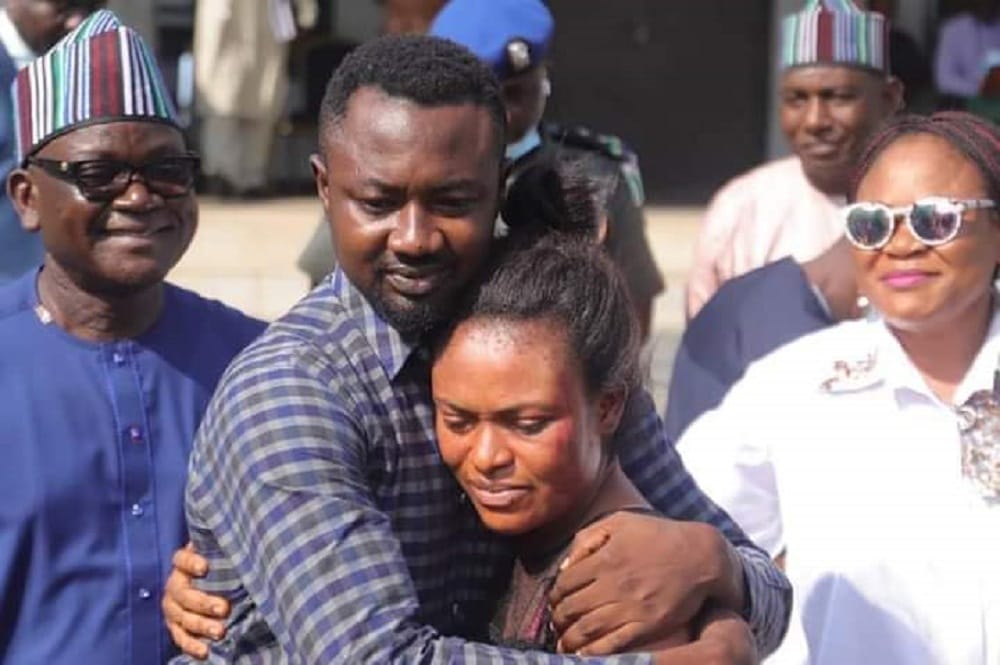 Benue State Governor Samuel Ortom has reconciled Channels TV reporter Pius Angbo and his wife Ifeyinwa who earlier accused him of domestic violence.
Governor Ortom and his wife, Eunice, met the couple earlier today and reconciled them.
The governor counselled the couple to always settle their differences amicably and shun the temptation of engaging in violence.
The couple hugged afterwards to show they have reconciled and put the past behind them.
Some Nigerians have taken to social media to express how they feel about the governor reconciling the couple.
While some Nigerians praised the governor for making peace between the couple and "saving them the money they would have paid divorce lawyers", others criticized the governor's action and said the man should have been arrested.
One Twitter user wrote:
"This man sat on her pregnant belly and C-Section sutures. The look on her face says it all. Instead of protecting a victim of abuse she is being "reconciled" with her abuser. What is it about a woman leaving a bad marriage that threatens people so much, they prefer she dies there."
Another user commented:
"It's so glaring that this woman is not happy, why force her back into this mans den?? What kind of useless reconciliation be this?"
Another person said:
"I don't think she was forced. Coerced? Most likely. But she's an adult and should be able to stand up to say "NO". She had her chance. Whatever she sees after this, it's on her."