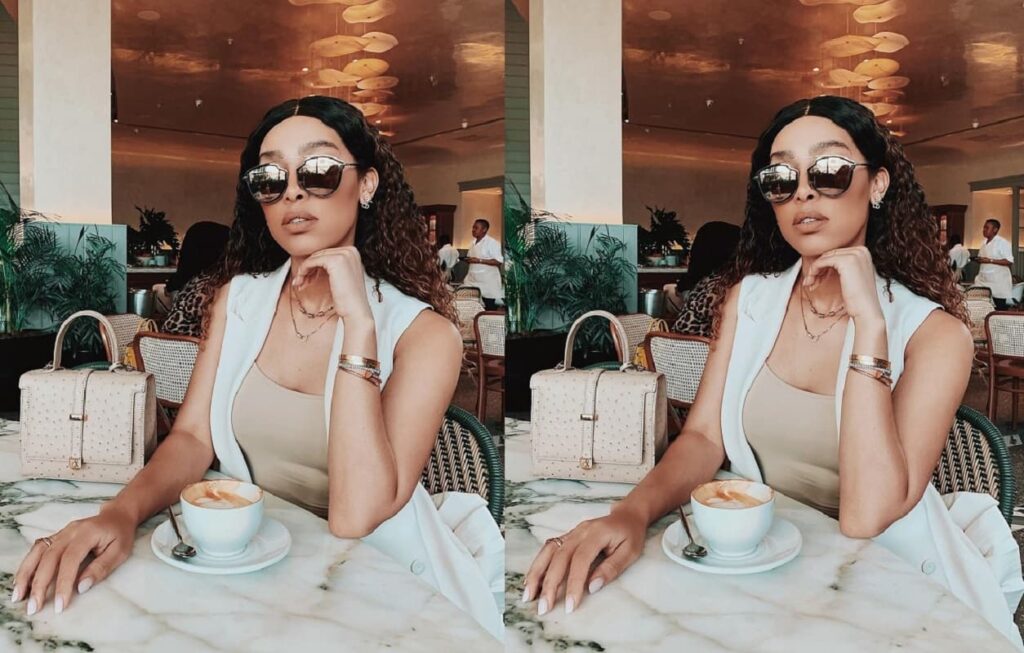 South African model and media personality Sarah Langa has revealed that she made her first million after divorcing her ex-husband, Jehan Mackay.
Ms Langa made the revelation while responding to fan's question on Instagram.
Sarah Langa and her ex-husband, Jehan Mackay, a multi-millionaire businessman, got married in 2016 in a colourful wedding ceremony. After barely three years of marriage (two years and 10 months), Jehan Mackay filed for divorce in September 2019.
He reportedly became irritated with Sarah Langa's obsession with social media and asked her to move out of his house.