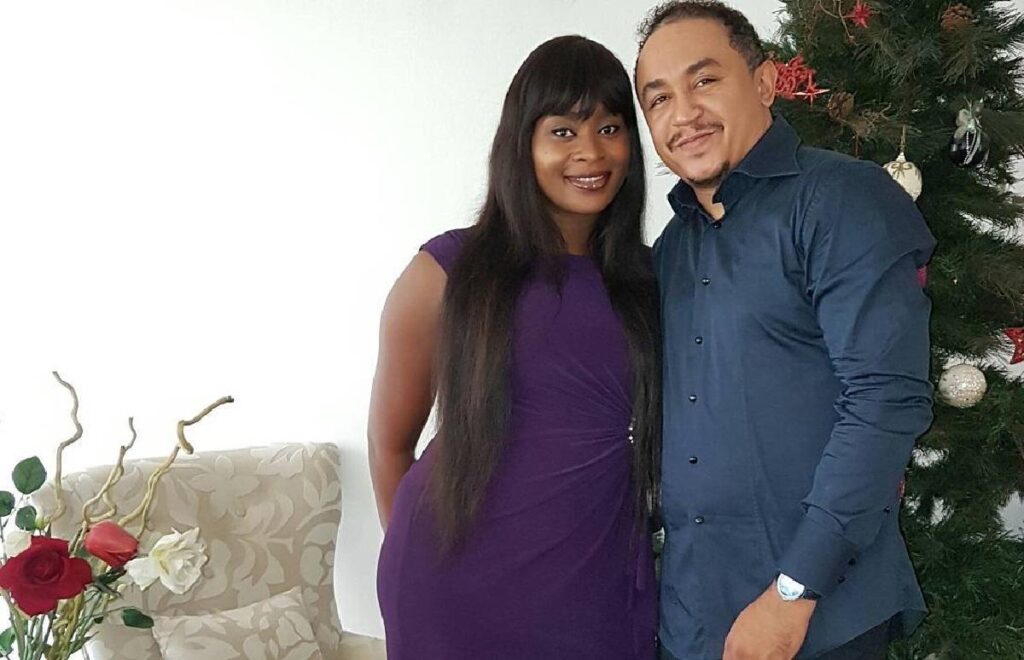 Benedicta Elechi – the current wife of Nigerian OAP and media personality Daddy Freeze has taken to Instagram to celebrate her husband on his 45th birthday.
Benedicta Elechi described Daddy Freeze as her "soul mate and support structure" in an Instagram post she made today, May 6.
The proud wife used the opportunity to let her husband know of how much she loves everything about him, including his "receding hairline", as she noted.
Daddy Freeze and Benedicta Elechi marriage
According to reports, Daddy Freeze and Benedicta Elechi have been together since around 2012, at which time both of them were still technically married to their ex-partners.
Daddy Freeze's first marriage to Opeyemi Olarinde ended in 2014 though their divorce was not finalized until 5 years later, in 2019.
Benedicta Elechi, on the other hand, was previously married to Paul Odekina – a senior HR executive at Total Nigeria. Though she filed for divorce several years ago, the marriage was only finally dissolved in March 2021.
Daddy Freeze children
Nigerian OAP Daddy Freeze currently has three direct children and three stepchildren. He had two children (a boy and a girl) from his previous marriage to Opeyemi Olarinde and another boy with his current partner, Benedicta Elechi.
Benedicta Elechi also has three children from her previous marriage to Paul Odekina.