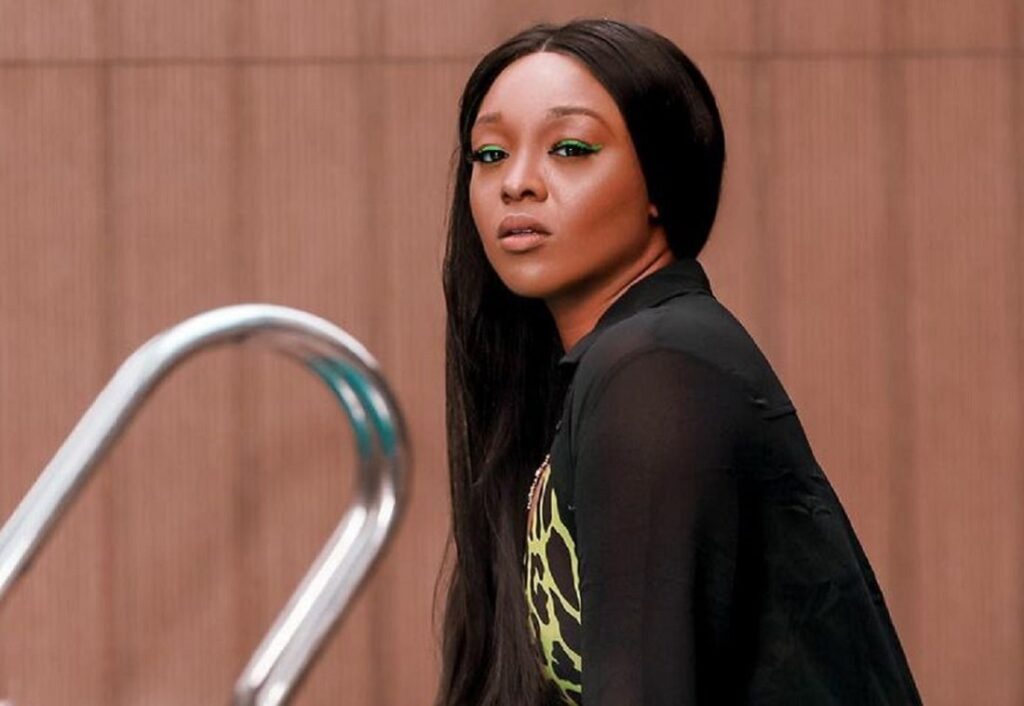 Anita Okoye is a Nigerian businesswoman, author, and lawyer, who is popular for being the estranged wife of Nigerian artiste, Paul Okoye a.k.a Rudeboy, an ex-member of the defunct P-Square music duo.
Anita Okoye is the CEO of Tannkco Children's Apparel in Lekki, Lagos, and also the co-founder of Little Luxe, a company that deals in children's furniture.
Full data profile of Paul Okoye's wife, Anita Okoye
Full name
Anita Isama Okoye
Age
32 years old
Gender
Female
Birthday
November 8, 1988
State of origin
Anambra state
Parents
N/A
Height
N/A
Marital status
Married
Tribe
Igbo
Career
Businesswoman, Author, Philanthropist
Lawyer
Anita Okoye's childhood and education
Anita Okoye was born on November 8, 1988, in a town in Anambra State. She is of the Igbo tribe in Nigeria and currently 32 years old.
She is a graduate of the University of Abuja, where she obtained a degree in Law. She did her Masters in Oil and Gas at the University of Dundee, Scotland.
Anita Okoye's career
Anita Okoye worked in the Oil and Gas industry for eight years before quitting to become a businesswoman.
She is the CEO of Tannkco, a Lagos-based children's apparel company offering worldwide delivery. She is also the co-founder of a children's furniture company called 'Little Luxe'.
Anita Okoye is the author of a children's book titled "ABC's of Africa" which marked the launch of her travel blog, The Cashew Apple Project.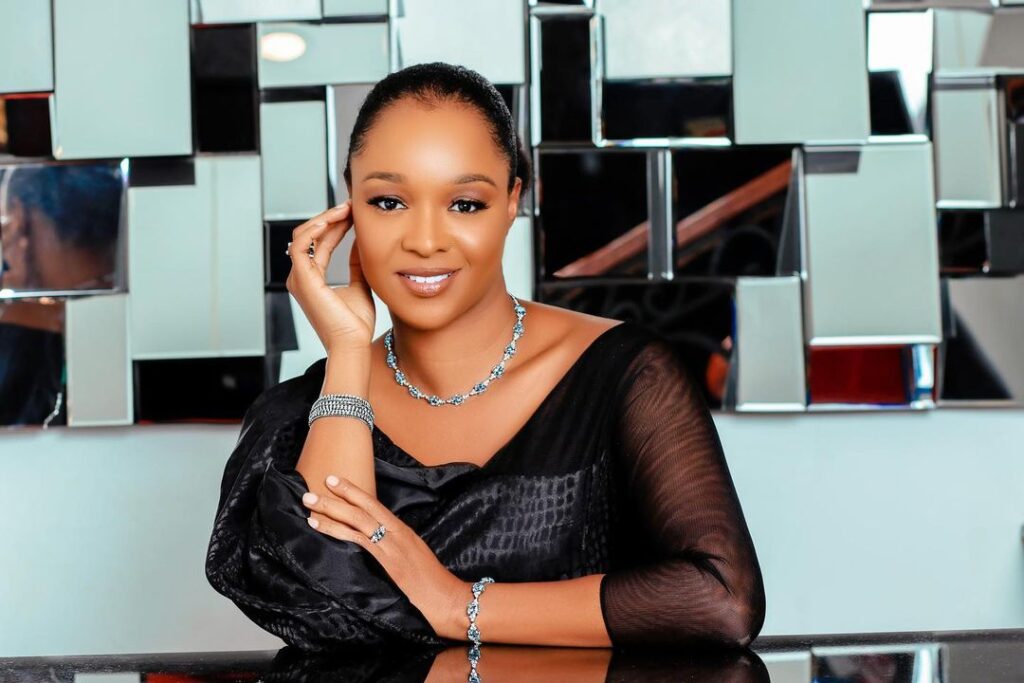 Anita Okoye's marriage, wedding and engagement
Anita is married to the love of her youth, Paul Okoye. The duo met in 2004 at the University of Abuja while Anita was a fresh undergraduate of the school.
They started out as friends before they became lovers in 2006. They dated for 8 years and tied the nuptial knot in 2014, though Anita had already given birth to Paul's child a year before.
Paul and Anita Okoye had an elaborate traditional wedding on Saturday, March 22, 2014, at the Aztech Arcum Events centre in Port-Harcourt.
After a year, they had a low-key court wedding at Ikoyi Registry in Lagos.
Anita Okoye's divorce controversy
Paul and Anita Okoye's marriage had remained relatively controversy-free for many years, which is why the recent news of Anita's divorce suit shocked the internet.
The supposed divorce paper filed by Anita Okoye hit the internet on August 20, 2021, drawing a lot of media attention. Though the first speculations of Paul and Anita Okoye's marriage issues came in April 2021 after Anita deleted the pictures of her husband from her IG page.
Neither of the couple has publicly addressed the divorce commotion, but there have been multiple reports in the media regarding what led to the marital issues, including accusations of infidelity and even domestic violence on Paul's side which allegedly led to Anita relocating to America with her children.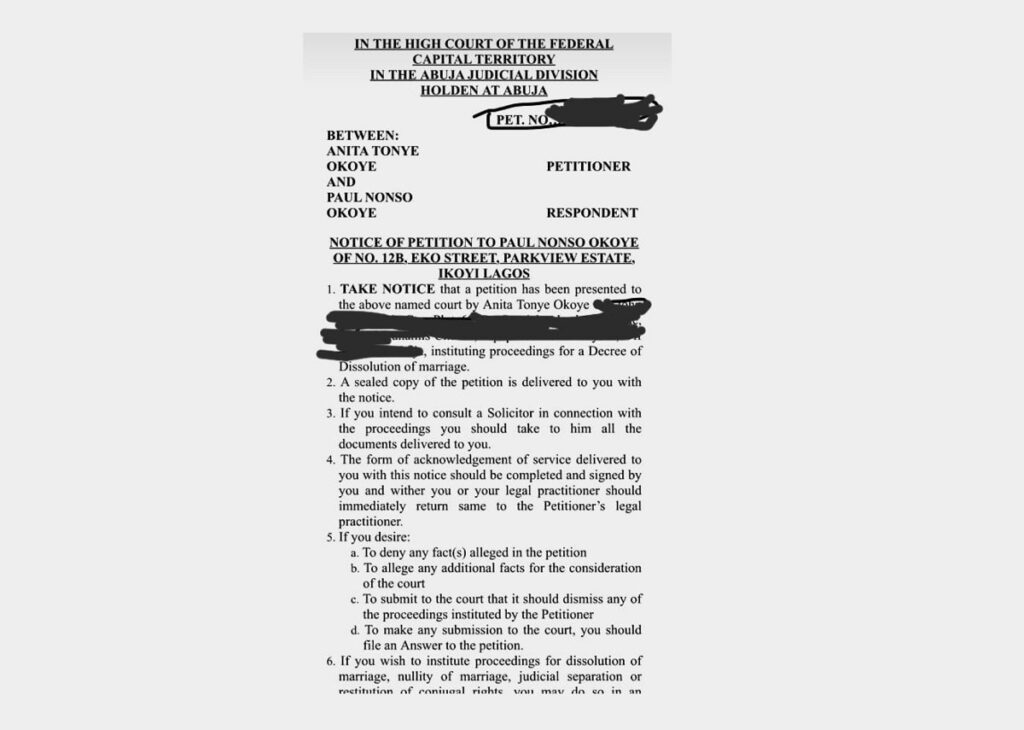 Anita Okoye's husband
Anita Okoye is married to Paul Okoye, who together with his twin brother, Peter Okoye, made up the defunct P-Square band.
Paul Okoye is a Nigerian musician and dancer known for many hit songs and critically acclaimed albums, both as a member of the defunct P-Square duo and as a solo artist.
Paul Okoye is the founder/CEO of a record label called Fire Department Incorporated, which he established in 2019.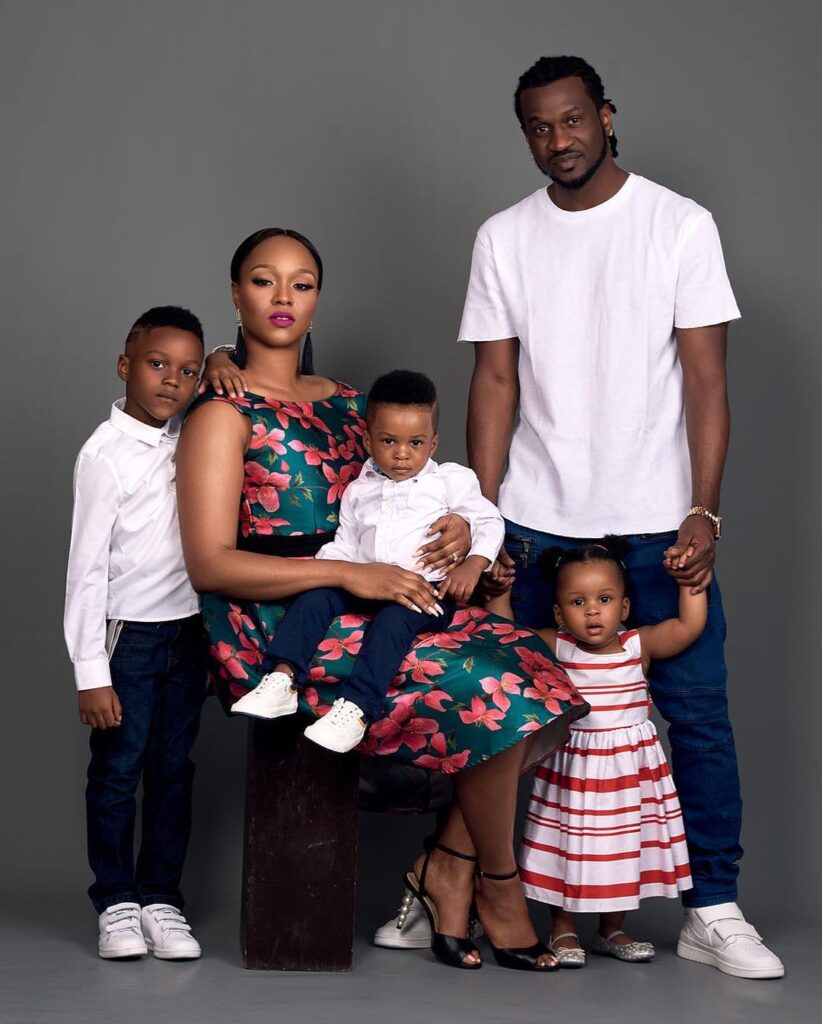 Anita Okoye's children
Anita Okoye and her husband have three children together, two boys, and a girl. She had her first son and child, Andre Chukwunonso Okoye, on April 11, 2013, in Atlanta, Georgia.
She had her second child, a set of twins named Nadia and Nathan on July 9, 2017, also in Atlanta, Georgia.
Anita Okoye's net worth
Anita Okoye's net worth is estimated to be around N600 million naira.
Anita Okoye's social media
Anita Okoye is active on Instagram @anita_okoye. Her Twitter handle is @Anita_Okoye1.