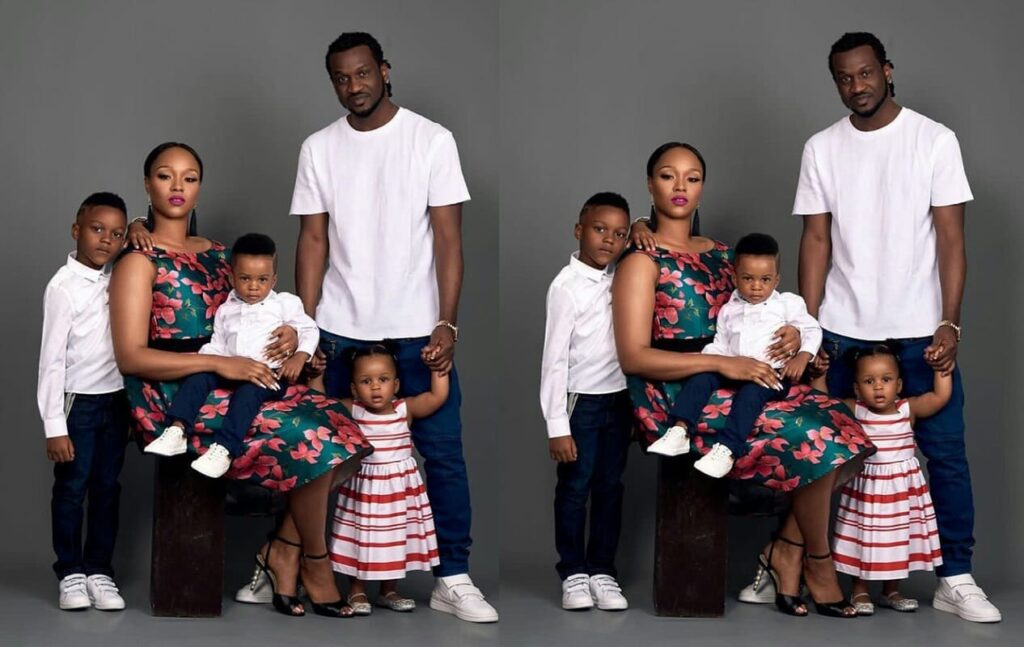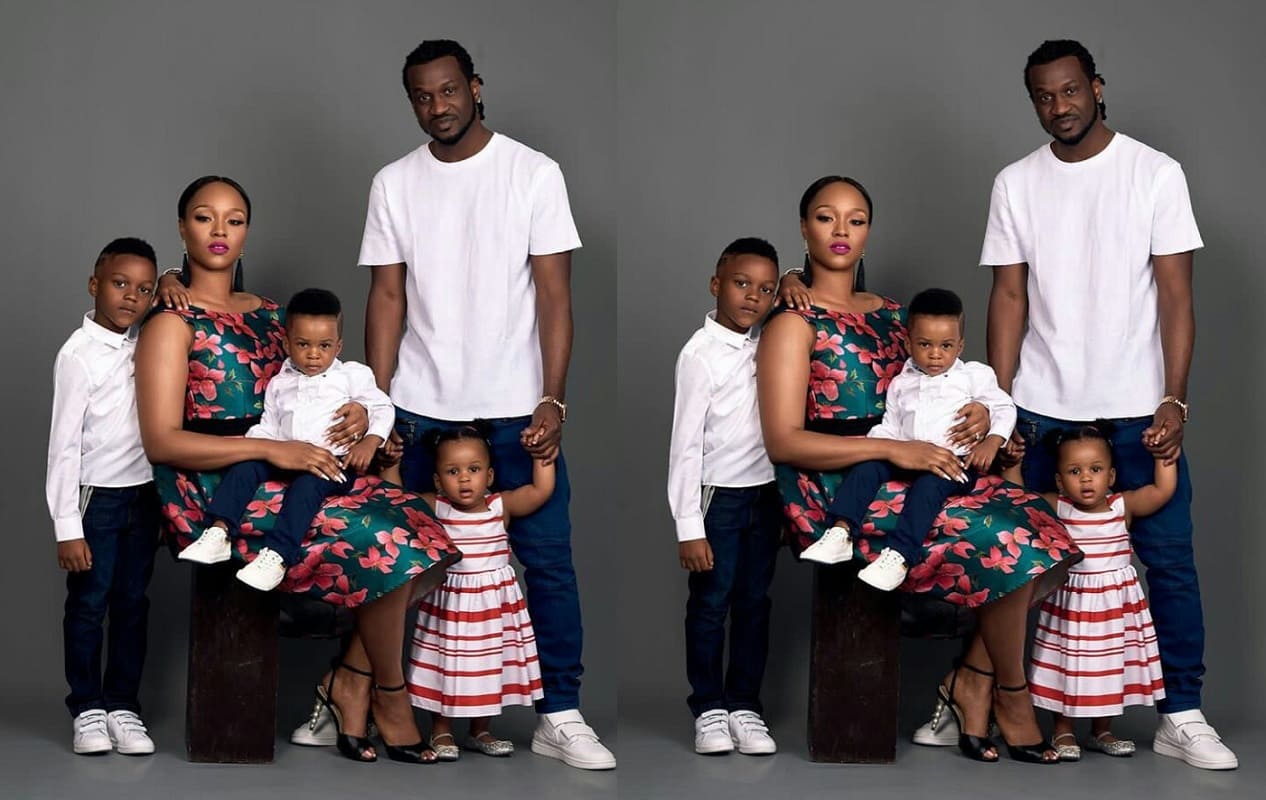 Paul Okoye is the twin brother of Peter Okoye who together made up the now-defunct P-Square band.
Following the split of P-Square, Paul Okoye adopted the professional name Rudeboy.
Paul Okoye has a degree in Business Administration from the University of Abuja. He and his twin brother Peter started singing officially in 2003. They went on to dominate the Nigerian music scene for many years as P-Square.
Paul Okoye, just like his brother is a happy husband and father.
Paul Okoye's marriage
Paul and his twin brother Peter share a lot of similarities, even in the way they started their love affairs.
Paul Okoye met his wife, Anita Okoye (née Isama) while he was in his final year at the University of Abuja in 2004. He and Anita started as friends before they became lovers in 2006.
They tied the marital knot in 2014, after dating for 8 years. Though Anita had become a baby mama before she walked down the aisle with her husband.
Unlike Peter's marriage, Paul's union with Anita has not had any major controversy.
His wife is from the same tribe as him and in his case, he is the older one. Paul Okoye (39) is 7 years older than his wife, Anita (32).
Paul Okoye's wedding
Paul Okoye had a lavish traditional wedding, like his twin brother. He had his wedding a year after Peter's wedding on Saturday, March 22, 2014, at the Aztech Arcum Events Center in Port-Harcourt.
The traditional wedding was followed by a low-key court wedding at Ikoyi Registry on January 22, 2015.
Paul Okoye's wife
Paul Okoye's lawfully wedded wife is Anita Isama, now Anita Okoye. She is an entrepreneur, author, and philanthropist.
Anita Okoye has a degree in Law from the University of Abuja and a Master's Degree in Oil and Gas from the University of Dundee, Scotland.
Anita has worked as a strategic business developer in the oil and gas industry for eight years before she became an entrepreneur.
She is the co-founder of Little Luxe, a kids-based lifestyle furniture company. She also owns a children's apparel company called Tannkco located in Lekki, Lagos but offering worldwide delivery.
Anita Okoye wrote the book, The ABCs of Africa which launched at The Cashew Apple Project. The goal of the project is to uncover hidden jewels of Africa.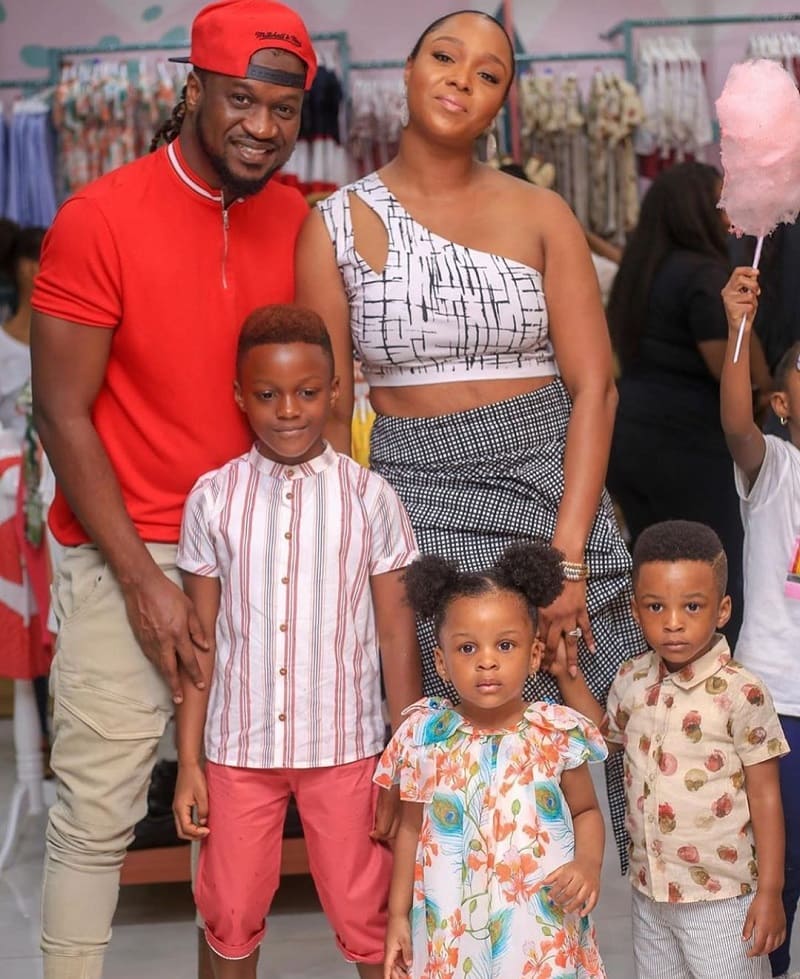 Paul Okoye's children
Paul Okoye has three children, a girl, and two boys. His first child, Andre Chukwunonso Okoye was born on April 11, 2013, in Atlanta, Georgia.
His twins, Nadia, and Nathan were also born in Atlanta, Georgia on 9th July 2017.
List of Paul Okoye (Rudeboy) children:
Andre Chukwunonso Okoye
Nadia Okoye
Nathan Okoye