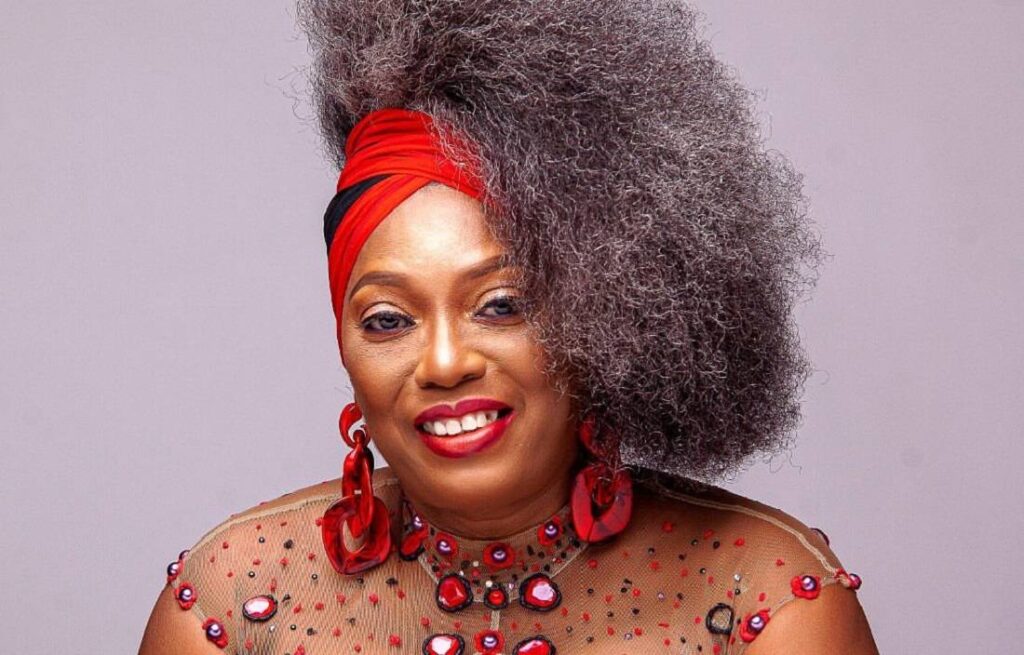 Yeni Kuti, the first child of late Afrobeat legend, Fela Anikulapo Kuti, has turned 60.
The new sexagenarian took to her instagram handle on Monday, May 24 to celebrate the new age.
Her caption read:
"60 years old loading. All grey and proud of it Love the photos T black and Ibrahim Sule."
A brief biography of Yeni Kuti, marriage and children
Yeni Kuti was born Omoyeni 'Yeni' Anikulapo-Kuti on May 24, 1961. She was previously married to businessman and politician Femi Segun who died in a power bike accident in 2014.
The accident happened on Friday, March 14, 2014 and Femi Segun died one week later (on Friday, March 21, 2014).
Femi and Yeni Kuti were already separated before Femi's death.
Yeni Kuti and her late ex-husband, Femi Segun share two daughters together – Rolari and Fakemi. Rolari is Yeni Kuti's birth daughter while Fakemi, her stepdaughter came from Femi Segun's other relationship.
Yeni Kuti's new partner is Mr Theo Lawson, a renowned architect. They got engaged in 2016.
His birthday message to her reads:
"Omoyeni, as you come to terms with your smarting of silver on your crown, as your life clock chimes 60, fret not, I've been there and will hold your hand and guide you to find the diamond that is promised with this day. Happy birthday my darling, my love, my heart. I love you die!! @yeniakuti."