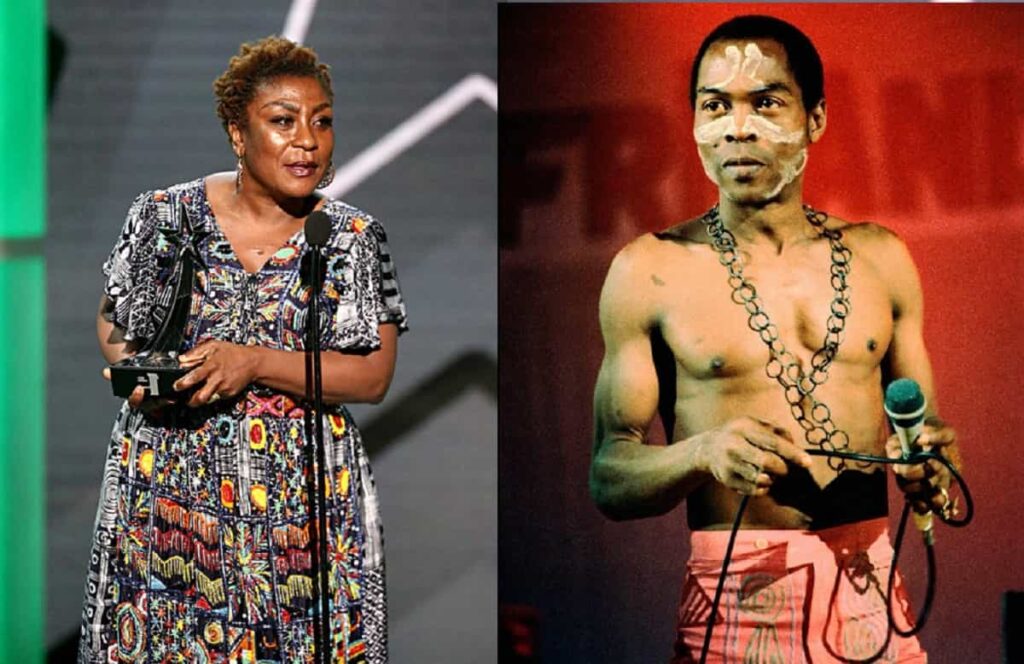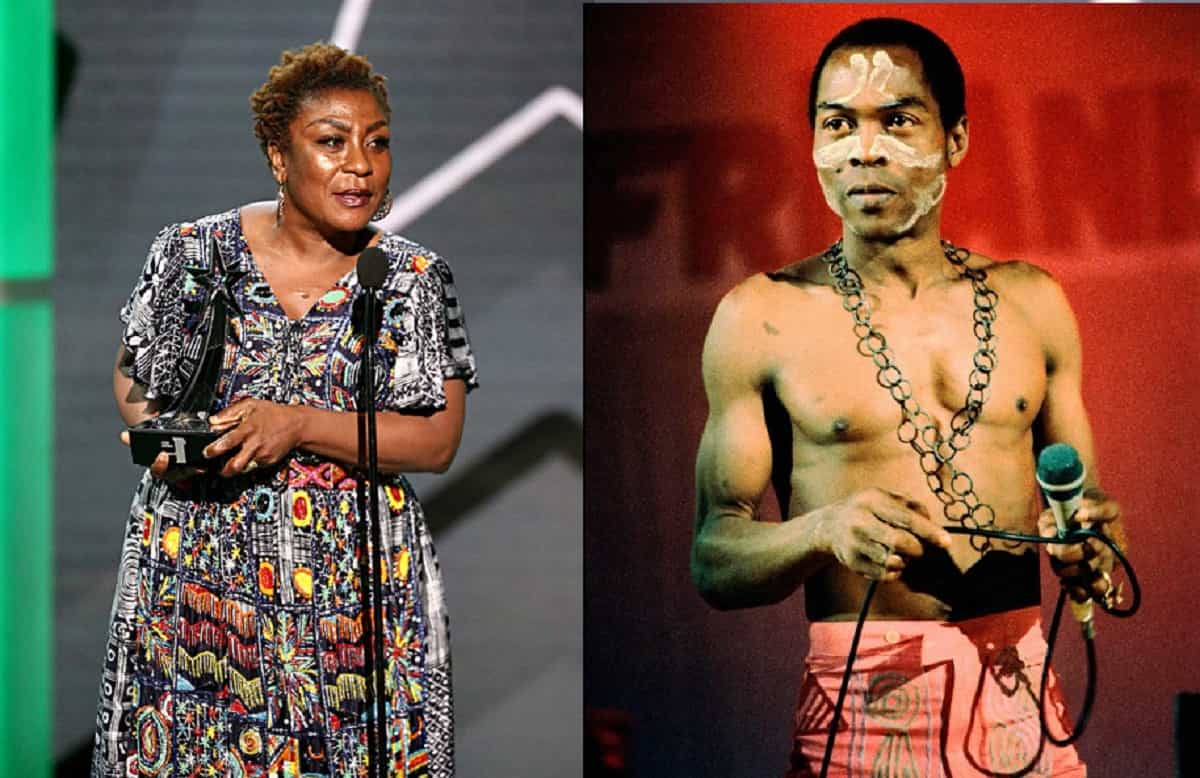 If you have been active on the Nigerian internet space in the last few years, chances are that you might have come across any one of those articles claiming that Burna Boy's mother Bose Ogulu used to be one of Fela Kuti's dancers.
In fact, in one of the ridiculous reports, it was alleged that Burna Boy's mother might have had a romantic relationship with the late Afrobeats legend.
An old photo of Fela lying on top of one of his female dancers during a stage performance recently went viral after it was alleged that the dancer was Burna Boy's mother. Some big websites also carried the news.
But the truth is that these rumours are not true.
Burna Boy's mother, Bose Ogulu, was still very young the time she first met Fela so there is no way she could have been one of his dancers.
In fact, Bose Ogulu aka Mama Burna has debunked the claims that she was once one of Fela's dancers herself a number of times.
In a 2019 interview with OkayAfrica, she said: "How could I have danced for him? Chronologically, it doesn't add up…when did I dance for Fela?"
Madam Bose Ogulu said she respected Fela Kuti and described him as the closest thing she had to a godfather.
It is true that the Ogulu family was very closely associated to Fela Kuti at some point (probably how the rumours started), but that was because Burna Boy's grandfather, Benson Idonije, who was a known Nigerian music critic, used to be Fela Kuti's manager.
If you are looking for some facts about Madam Bose Ogulu aka Mama Burna, here are some true ones:
She is fluent in French, Italian, German, Yoruba, and English. She has a Master of Arts in translation and has worked as a translator for the Federation of West African Chambers of Commerce.
Burna Boy's mother Bose Ogulu is a reputed academic. She taught French for a decade at the University of Education in Port Harcourt!