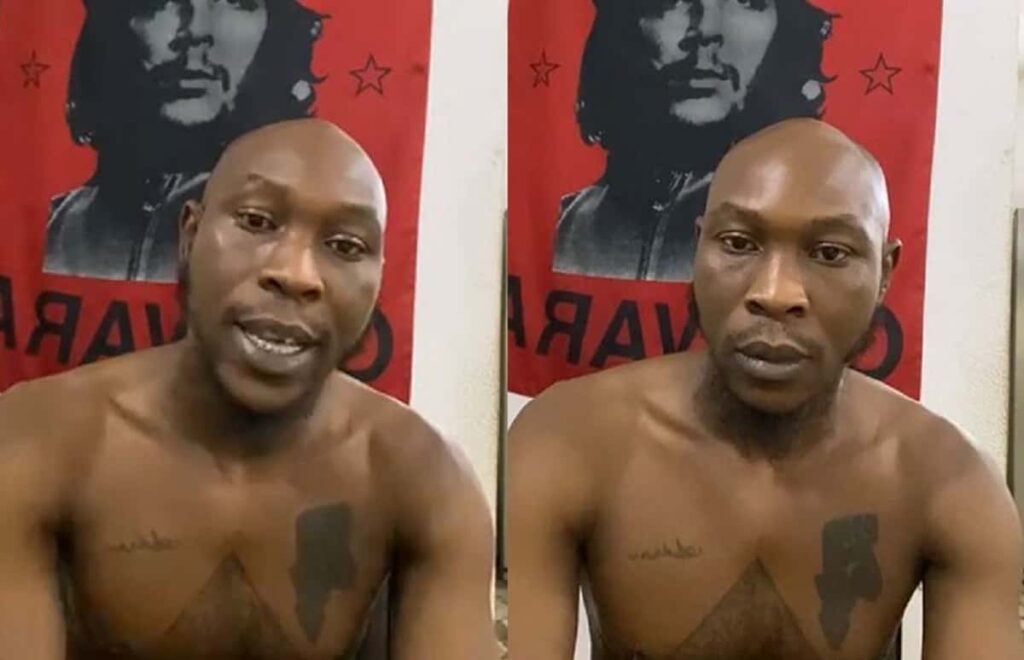 Nigerian Afrobeat singer Seun Kuti has shared his own side of the story following reports of his involvement in a street brawl in Ikeja that resulted in gunshots being fired.
A journalist named Temitayo Ayetoto had earlier alleged on Twitter that she saw Seun Kuti pulling out a gun and assaulting guests who were attending a party near his home in Akin Osiyemi Street, Allen.
Her Twitter post read:
"Seun Kuti pulled out a gun over a street parking matter in Ikeja tonight, personally assaulted the car owners attending the party, used thugs to assault them and called them gluttons at a paid event. I saw it happen."
In a 16-minute video shared online, Seun Kuti narrated his own account of what happened.
The 37-year-old musician said some group of people had blocked his street for a party. He said the party lasted all day with disturbingly loud music. According to him, when he wanted to go out in the evening, he couldn't because the party people had blocked his exit.
He said:
"They put cars all over our streets. These people didn't notify us yesterday and started their party at 9 am with loud music. Everywhere in my house was shaking. I went to bed at 7:30. I tried to sleep but I couldn't. 6:30 pm and the party was still on. I wanted to go but these people had blocked my gate and my neighbours. For 20 minutes, I was looking for these bastards."
He continued:
"They went into the party to call the person who parked the car. He came and was doing like some big man. He questioned me and I slapped him straight. What if we needed to take a dying person out on an emergency? Nobody thinks about that because they want to eat free rice. The guy was moving his car but the party people called their bouncers to my own house. My own house, imagine!"
In the video, Seun admitted that gunshots were fired because "men dey" but didn't say he personally pulled out a gun.
He said the fight started when his life was threatened, emphasizing that guns were not needed to deal with the men.
"They said they'd come and look for me and treat my f**k-up. Should I have let him come and kill me? That was where the fight started and we did not need to pull guns on anyone. We beat them with our bare hands. We broke their noses and tore their uniforms. They escaped naked in short nickers. There were gunshots because men dey. Did they expect they'll try rubbish and guns wouldn't sound? Even if the Federal Government comes for me without an arrest warrant, there will be a shootout."
Watch the video of Seun Kuti addressing the Ikeja shooting incident HERE.