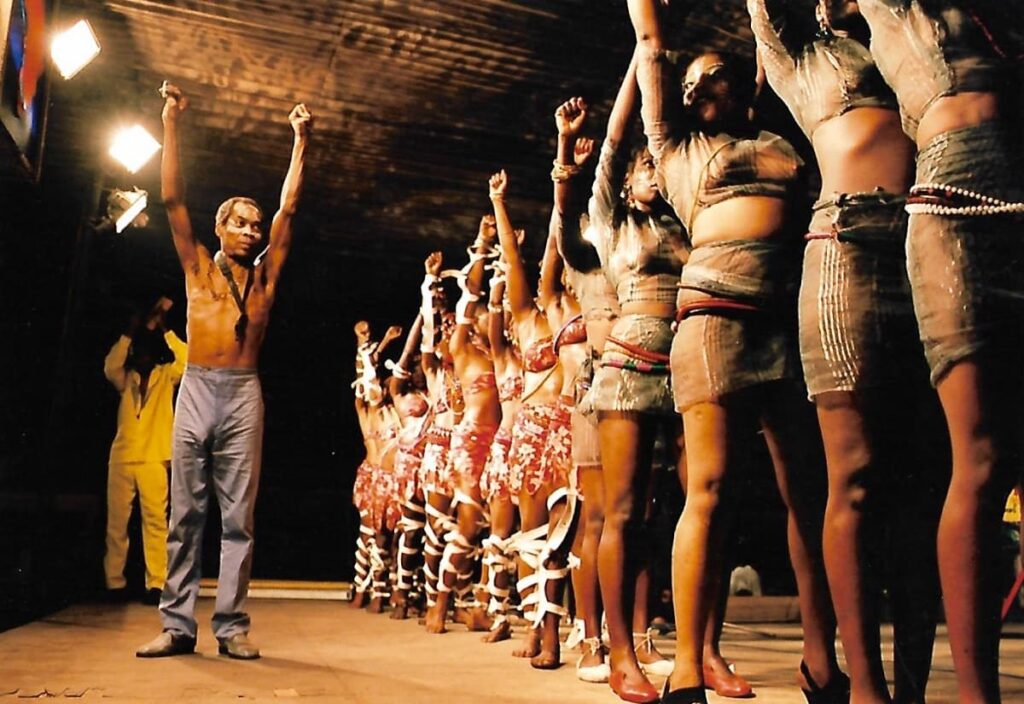 Who is Fela Kuti?
Fela Anikulapo Kuti was a legendary Nigerian musician, multi-instrumentalist, composer, and political activist. He was the son of Nigerian women's rights activist, Late Madam Funmilayo Ransome-Kuti.
Fela, christened Olufela Olusegun Oludotun Ransome Kuti, was an influential music legend who voiced his opinions on matters affecting Nigeria through his music, especially during the military regime.
Fela Kuti is regarded as the pioneer of Afrobeat, an African music genre that combines traditional Yoruba with funk and jazz.
'Abami Eda' as he was popularly called had a harem of wives who lived with him in a compound he called 'Kalakuta Republic'.
Fela Kuti's marriage and wives
Fela Kuti reportedly married a total number of 27 women but later divorced most of them. They all lived with him in his home called 'Kalakuta Republic', taking the form of a small village.
Fela Kuti was married to his first wife Remilekun Taylor in 1960 while he was still studying at Trinity College of Music in London. The iconic Afrobeat singer later married 27 different women in a traditional ceremony in 1978. Many of the women he married were dancers, composers, and singers who were working with him.
According to him, the marriage served as a means of protecting him and his wives from the false claims that he kidnapped them since the women were already living in his house before the traditional wedding.
The marriage was also a form of marking the anniversary of the attack on the Kalakuta Republic in 1977.
Fela's Kalakuta Republic was raided by 1,000 soldiers after he released the metaphorical album 'Zombie' in 1977, where he boldly described the ills and excesses of the Nigerian military government.
However, Fela Kuti later divorced most of these women in 1986 after he was released from prison in 1984 (Fela was jailed by Muhammed Buhari's administration in 1984), claiming that 'marriage brings jealousy and selfishness'.
Fela Kuti's first wife
Fela Kuti's first wife, Remilekun Taylor, is the most known of all his wives. She was the wife of his prime and the mother of his first three children.
Remi Taylor was a British-born woman of Nigerian and African-American heritage. She married Fela Kuti in the '60s when he was a music student at Trinity College of Music, London.
Fela Kuti's other wives
The music legend's other wives were women from different ethnic groups in Nigeria and beyond. They were all well-educated and hardworking women from comfortable socio-economic backgrounds.
Some of them were astrologers, traditional doctors, politicians, African historians, and philosophers. One of Fela Kuti's wives even received a UNESCO scholarship to study in college.
Full list of Fela's wives
Remilekun Taylor (first wife)
Kikelomo Oseyni
Folake Oladejo
Tejumade Adebiyi
Naa Lamiley
Sewaa Kuti
Omotola Osaeti
Omowunmi Oyedele
Alake Anikulapo Kuti
Shade Shodeinde
Adeola Williams
Najite Kuti
Emaruagheru Osawe
Kevwe Oghomienor
Ihase Anikulapo
Adejonwo Iyabode Ogunitro
Bose Anikulapo Kuti
Lara Anikulapo Kuti
Suru Eriomola
Tokunbo Akran
Funmi Kuti
Kuti Omowunmi Afesumo
Laide Anikulapo Kuti
Ronke Edason
Damiregba Anikulapo Kuti
Adunni Idowu
Omolara Shosanya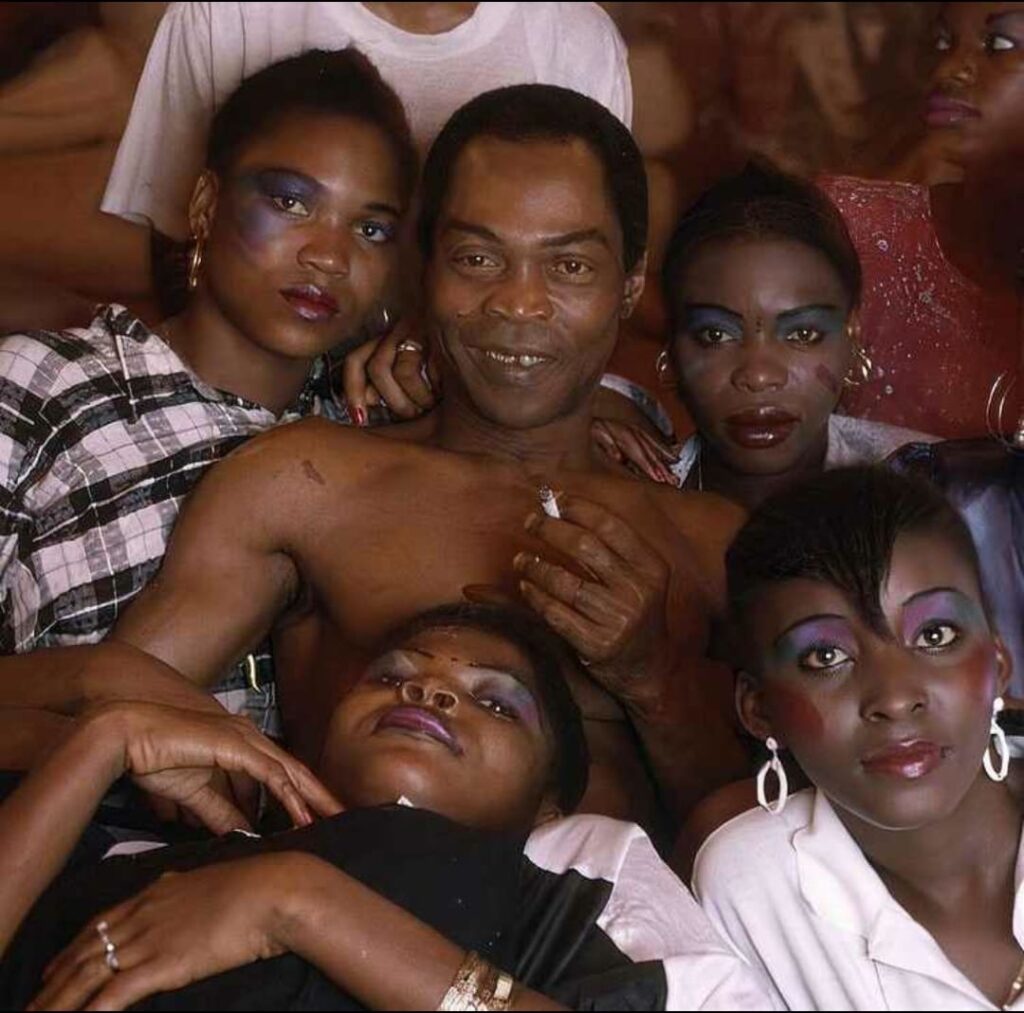 Full list of Fela Kuti's children
Legendary Afrobeat singer Fela Anikulapo-Kuti fathered seven children before his death in 1997.
Yeni Kuti
Femi Kuti
Sola Kuti
Kunle Kuti
Shalewa Kuti
Motunrayo Kuti
Seun Kuti
Yeni Kuti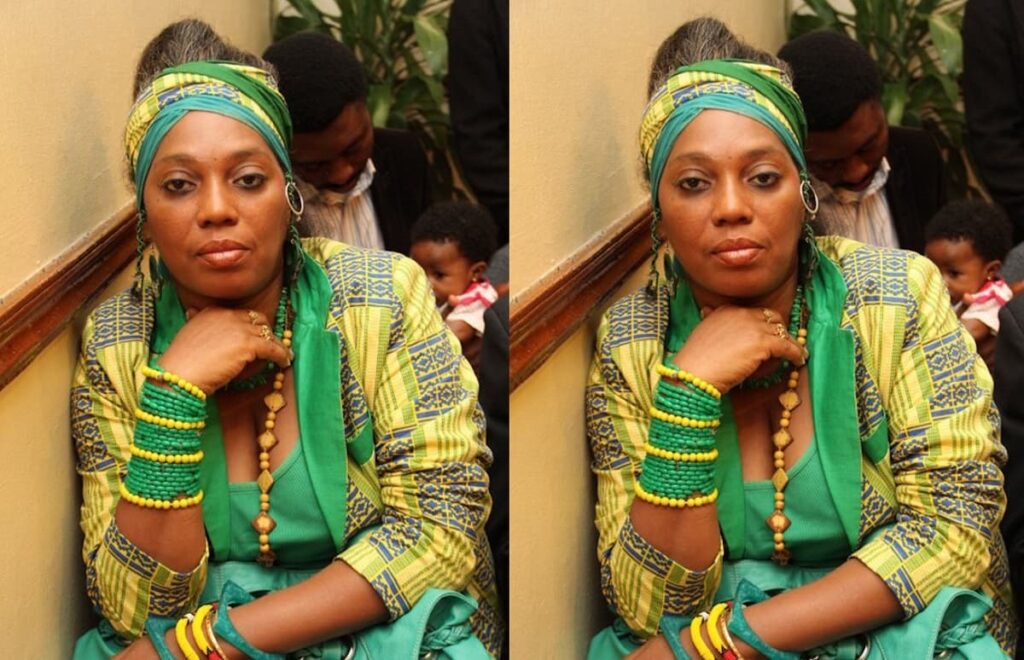 Yeni Kuti is the first and eldest child of Fela and Remi Kuti. She was born in London in 1961 when Fela was studying at Trinity College of music.
Yeni has devoted much of her energy to preserving and celebrating her father's legacy since he passed in 1997. She conceived and organized the first Felabration event in 1998, which since 2005 has been held every October as a week-long concert that celebrates the life and legacy of Fela.
Yeni Kuti was also the prime mover in the creation of the New Afrika Shrine. She co-founded the Kalakuta Museum in 2012 with renowned architect Theo Lawson who she is now engaged to.
Femi Kuti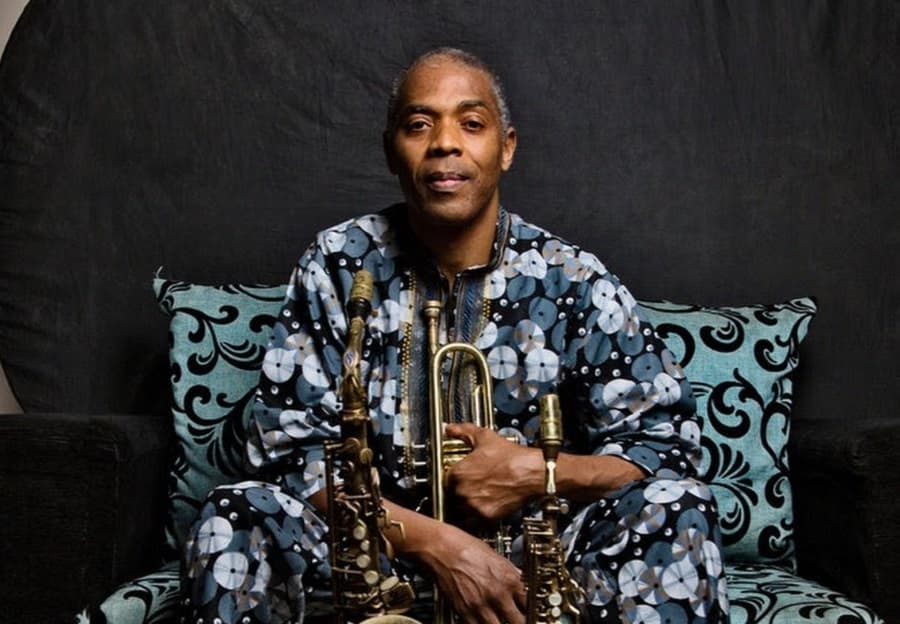 Femi Kuti was born to Fela and Remi in 1962 in London. He started his Afrobeat band called 'The Positive Force' in 1986 after he left his father's "Egypt 80" band.
Femi joined his father's band in 1979 and he took control of the band in 1984 when his father was thrown into prison.
Femi Kuti currently co-directs the New Afrika Shrine with his sister Yeni. Four of Femi Kuti's albums have been nominated for the Grammys.
Sola Kuti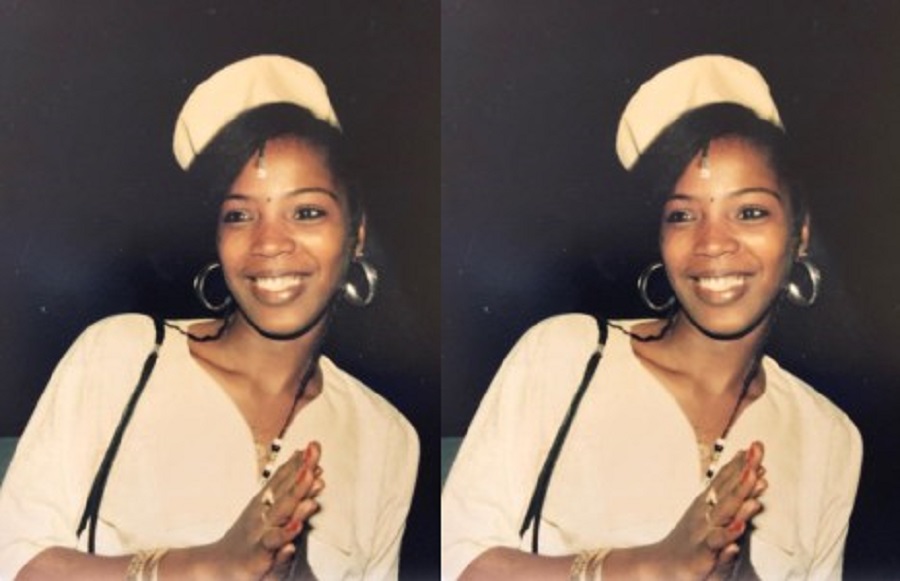 Sola is the second daughter of Fela and his first wife Remi. She was born in 1963, but she died a few weeks after her father died at the age of 34.
Sola Kuti was formerly a dancer in her father's band like her older sibling, Yeni. She died from the misdiagnosis of cancer as ulcer.
Kunle Kuti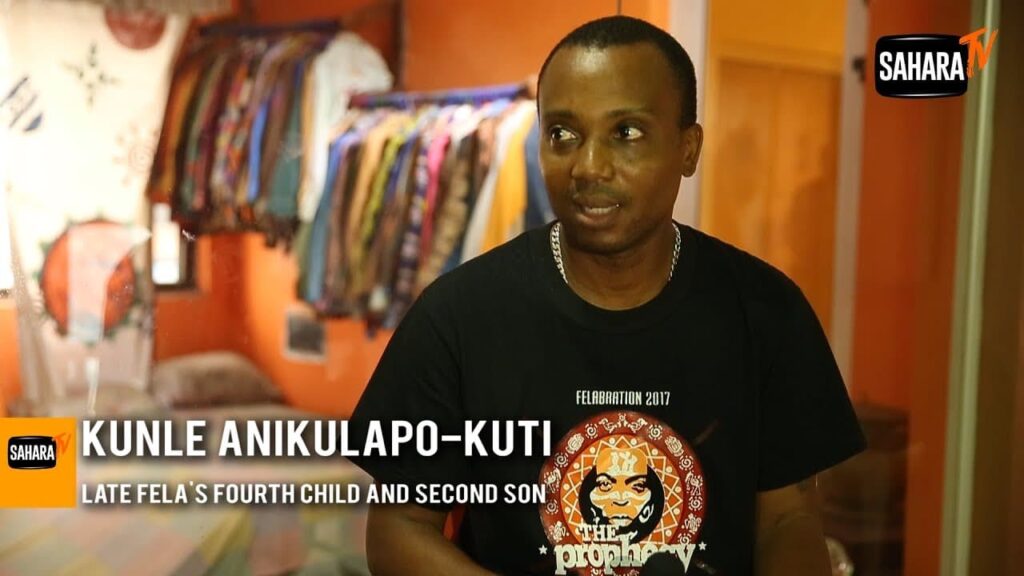 Kunle was born in 1971 and he is the manager of the Kalakuta Museum.
Shalewa Kuti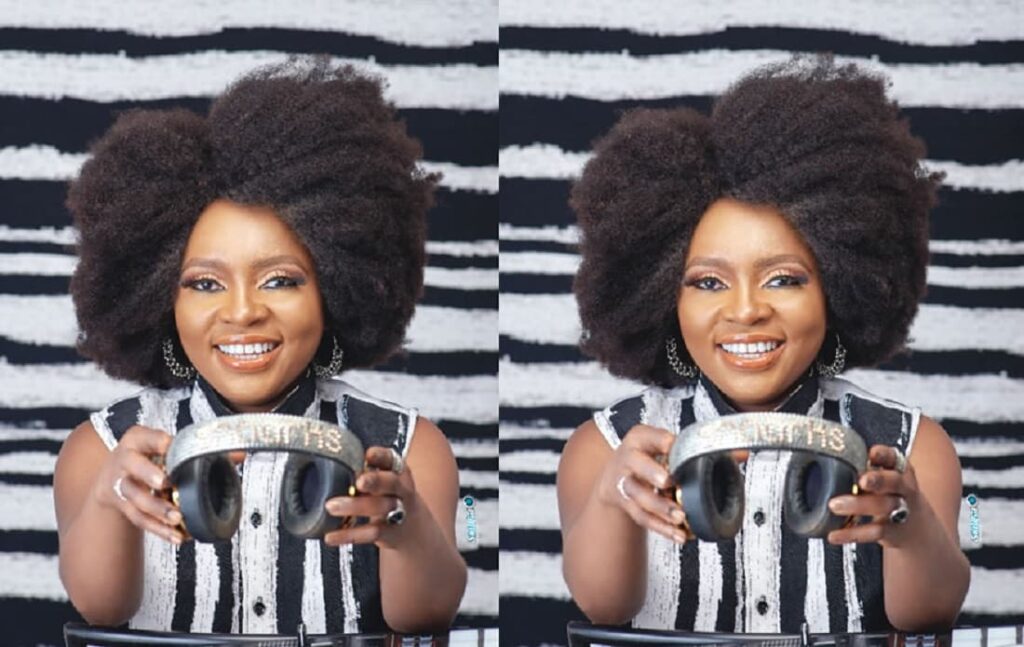 Shalewa Kuti was born in 1976 in Lagos to Adefunmilayo Anikulapo Kuti who was a nursing sister and one of the wives of Fela Kuti.
Shalewa is a qualified lawyer cum DJ. She is popularly known as DJ SHAARKS.
Motunrayo Kuti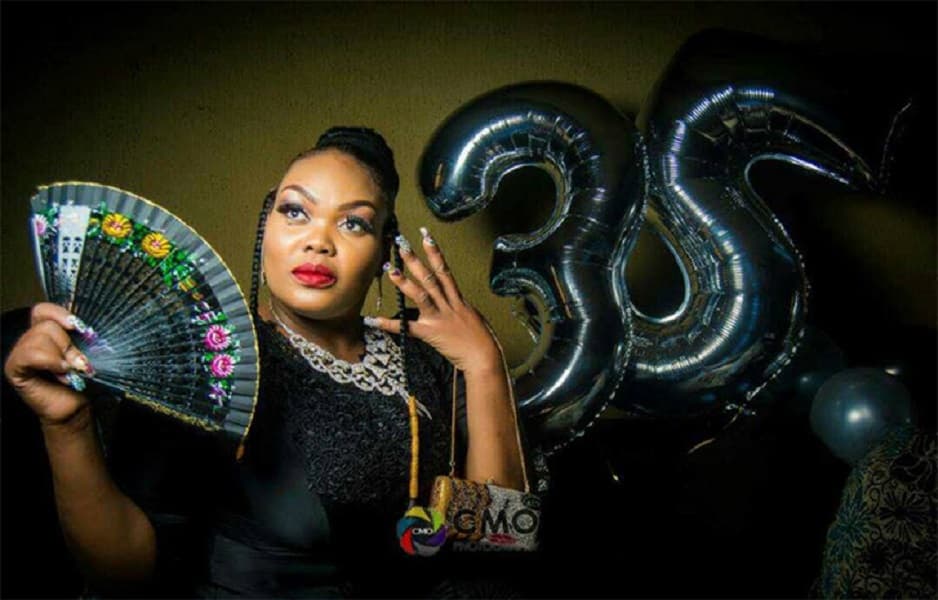 Motunrayo Kuti used to be a dancer in Femi's Afrobeat band, but she is now a social media influencer.
She also recently launched a record label called 'Ifeniomous Entertainment'. According to her, the record label is launched in honour of her daughter, Ifeniola, and the name of the record label was coined from her name. Motunrayo Kuti also revealed that the record label is a platform for her daughter's future.
Seun Kuti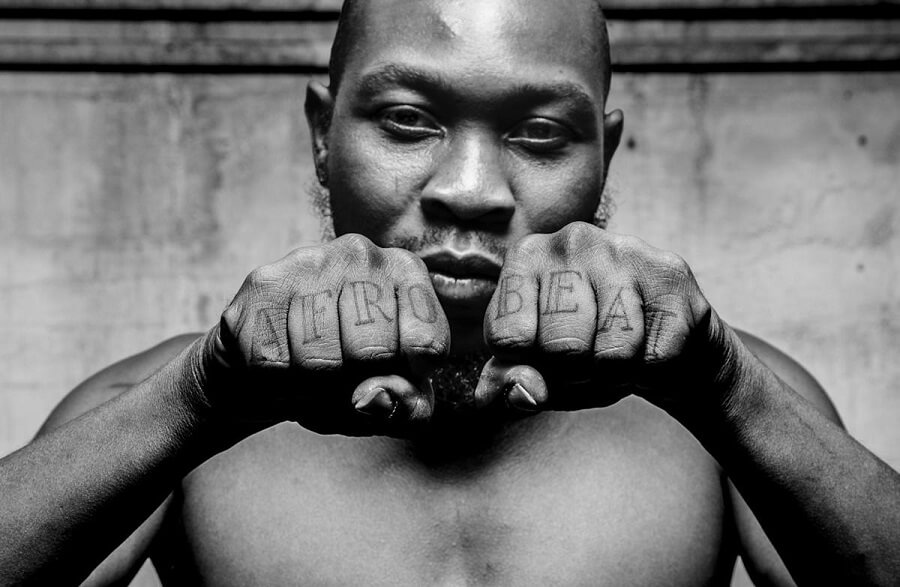 Seun Kuti was born in Lagos in 1983 by Fehintola Anikulapo Kuti. His mother was a dancer with Fela's band and she was one of the women he married in 1978.
Seun Kuti started appearing on stage with his father at the age of 8 and he became the "Egypt 80" band leader after his father died in August 1997.
Made Kuti – Fela's grandson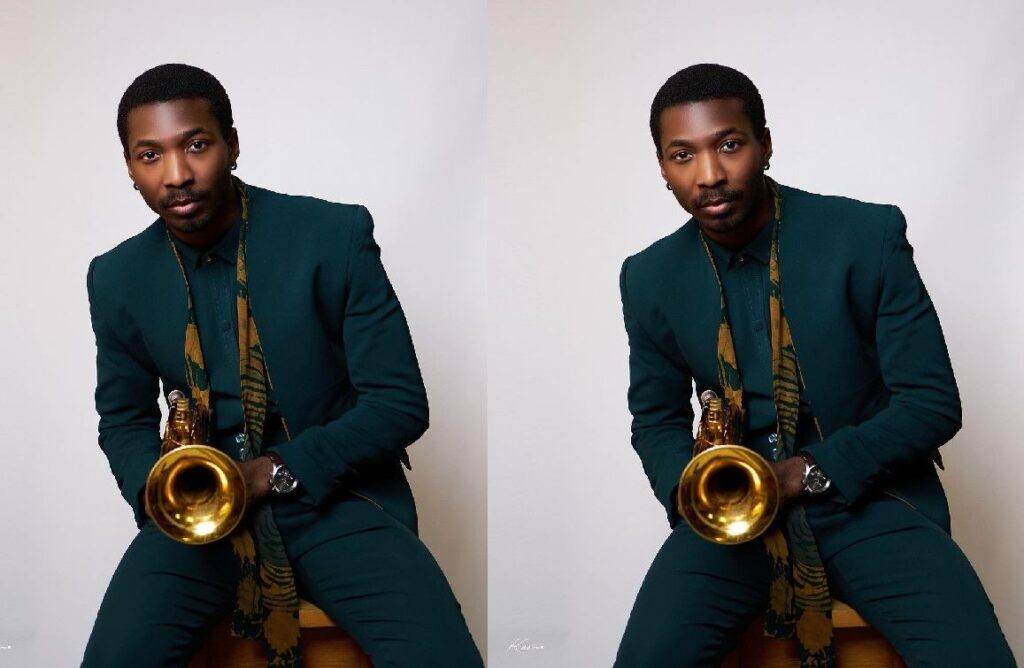 Omorinmade 'Made' Kuti is Fela's grandson. He is the son of Femi Kuti (Fela's eldest son) and his ex-wife, Funke. Born on September 26, 1995, Made Kuti is 27 years old in 2022. Made Kuti is not officially married (as of the time of publishing this post), however, he has been in a long-term relationship with his girlfriend, Inedoye. She is sometimes mistaken for his wife due to their sweet closeness.