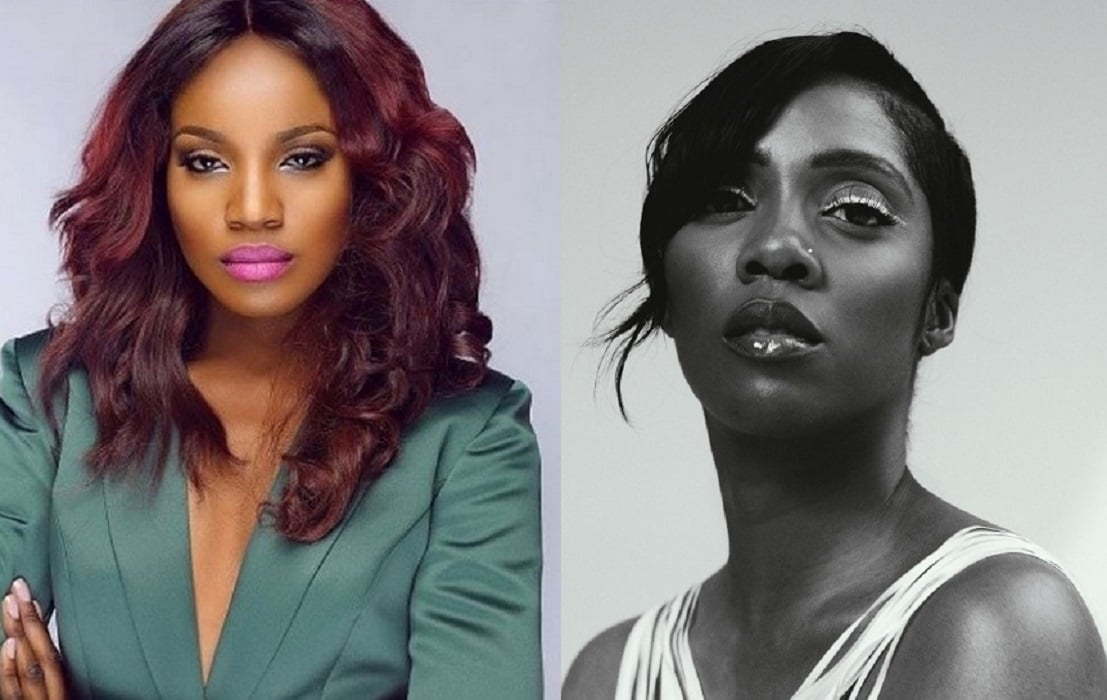 A new trending video has confirmed Nigerian female musicians, Tiwa Savage and Seyi Shay, are not cool with each other.
The video which is now been circulated on social media captured the moment Seyi Shay walked up to Tiwa Savage at a salon to say hi.
But Tiwa Savage who clearly has not forgiven Seyi Shay over a past offence told her to go away.
Tiwa said to Seyi Shay:
"Listen, don't come to me to say hi with your dirty and disgusting spirit that you have. You think I have forgiven how many years ago what you guys did? You and Victoria Kimani? You think I've forgotten? Don't say hi to me ever. Let sleeping dogs lie. Shey, you blocked me on Instagram, block me in real life too. We are not friends".
"God should take my child if I have ever said anything bad about you or Victoria Kimani. Bitch, I'm made. I have money, I have nothing to take from you."
Watch the video below: