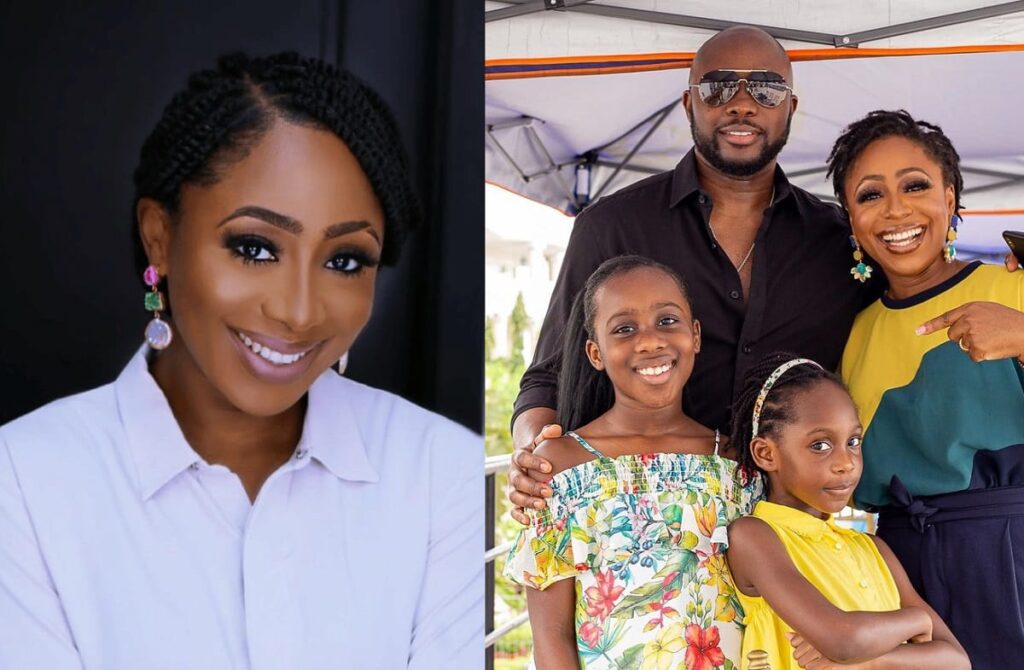 Who is Dakore Egbuson?
Dakore Egbuson is an award-winning Nollywood actress known for her role in movies like 'Isoken', 'Fifty', and 'The Setup'. She is the elder sister of Nollywood actor, Timini Egbuson.
Dakore Egbuson is a graduate of Mass Communication from the University of Lagos. She started her career as a singer after graduating from UNILAG before venturing into acting in 1999.
Dakore Egbuson took a break from acting after her marriage in 2010.
She made her comeback in 2012, starring in blockbuster movies like Journey To Self (2013), Isoken (2017), Chief Daddy (2018), and The Setup (2019).
Dakore Egbuson's marriage, wedding and engagement
Dakore Egbuson is happily married to Olumide Akande – the son of late billionaire businessman and politician, Chief Harry Akande, who died in December 2020.
Dakore Egbuson (now Dakore Egbuson Akande) and her husband, Olumide Akande, met in Lagos after the actress had just returned from London, while Olumide just came into Lagos from Chicago.
At the time of their meeting, Olumide Akande wanted Dakore to host a TV show – a role she later did not get.
The two lovebirds started out as friends before eventually turning romantic. They dated for four years before getting married in January 2010.
Though there had been reports that Dakore and Olumide Akande got married in January 2011, Olumide has cleared the air about this while the couple was celebrating their 10th marriage anniversary in January 2020.
They had a lavish star-studded white wedding at the Guiding Light Assembly in Ikoyi which was followed by an elaborate reception at KFA Event Place in Lekki, Lagos.
Dakore Egbuson and her husband, Olumide, have enjoyed over a decade of marital bliss, but not one without rumours or the occasional controversy associated with celebrity marriages in Nigeria.
Dakore Egbuson's divorce rumour
Some days before their 10th wedding anniversary in 2020, it was rumoured that actress Dakore Egbuson has divorced her husband.
It was speculated that Olumide's late father, Chief Harry Akande was not in support of his son's marriage to Dakore, and that an ultimatum was given to the actress to quit her career before becoming a member of the family.
Dakore Egbuson later debunked this allegation, saying that though she did quiet down her career, her husband or father-in-law had nothing to do with it.
It was also heard in some reports that the actress divorced her husband because he could no longer afford the wealthy lifestyle he had while they were dating, while others said the divorce was as a result of the pressure Olumide's family were mounting on Dakore over her inability to produce a male child.
Further rumours had it that the crisis in the Nollywood star's marriage began after she posted a picture of herself in a bikini on Instagram.
However, Dakore and her husband blatantly denied all the rumours when they celebrated their 10th wedding anniversary, days after the rumours hit the internet.
Olumide Akande took to his Instagram page to express his happiness with his marriage to Dakore, while Dakore, on the other hand, shared a family video with a caption calling her husband her support system.
She also acknowledged the fact that there might be glitches in their marriage, but stated that she and her husband are making deliberate efforts to make it work through prayers despite their busy schedule.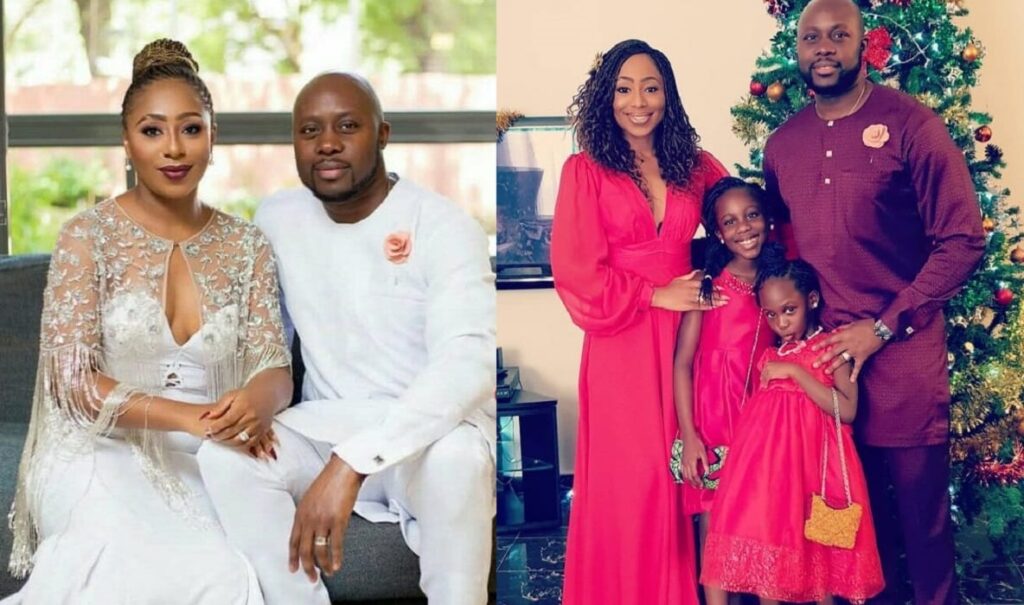 About Dakore Egbuson's husband, Olumide Akande
Olumide Akande is the first son of Nigerian billionaire and business mogul, Chief Harry Akande.
Olumide is a businessman, aviation expert, and budding investor.
Despite being the son of a popular billionaire and politician and the husband of a famous actress, Olumide Akande likes to keep a low profile and hardly shares his personal business online.
Dakore Egbuson's children
Dakore has two beautiful daughters. She had her first daughter, Damilola in 2011 and the other, Dasola in 2014.
List of Dakore Egbuson children:
Damilola Akande
Dasola Akande
Dakore Egbuson and postpartum depression
It was heard that the actress suffered postpartum depression after the birth of her first daughter, Damilola.
According to reports, her inability to comfortably carry out her acting while pregnant and nursing contributed to the depression.