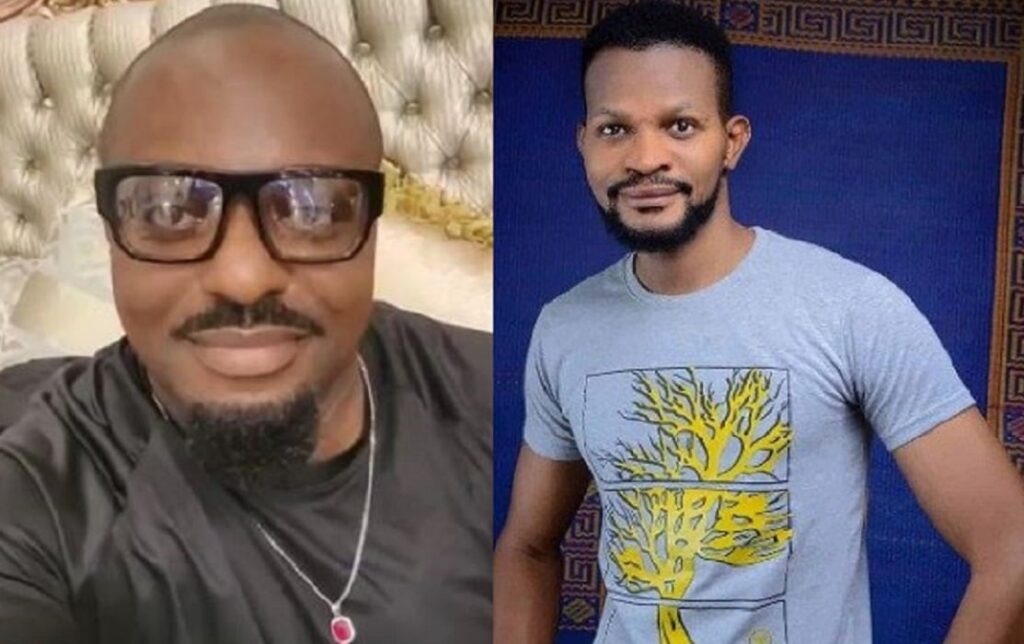 The viral video of Nollywood actor, Jim Iyke, confronting and beating up his controversial colleague, Uche Maduagwu, was allegedly staged, according to a reliable source who spoke to DNB Stories Africa anonymously.
According to our source who provided evidence of his presence at the venue of the reported confrontation, the two actors were in on it and the whole thing was staged to garner public attention.
The stunt was a move to promote Jim Iyke's new movie, "Bad Comments", our source told DNB Stories Africa.
Recall that DNB Stories first reported the confrontation in the early hours of yesterday after which the video soon went viral. It was initially believed that Jim Iyke got upset by Uche Maduagwu's Instagram post where he questioned his source of income and tracked him down to beat him.
Now we are learning that the video was staged and was intended as a publicity stunt to promote Jim Iyke's new movie, "Bad Comments", which talks about online trolling.