by Staff writer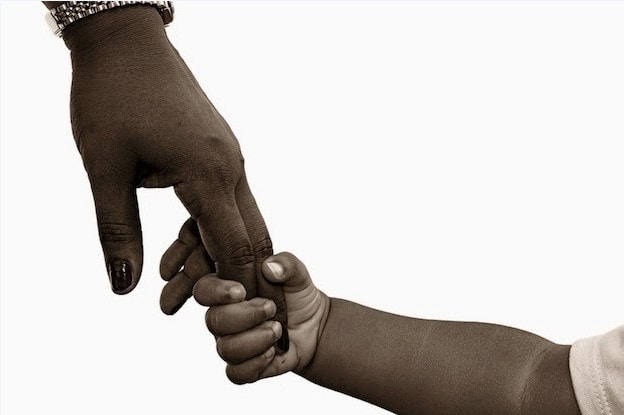 Mother's Day is a global celebration honouring the mother of a person, as well as motherhood, maternal bonds, and the influence of mothers in society.

It is celebrated on various days in many parts of the world, most commonly in the months of March or May.
It complements similar celebrations honouring family members, such as Father's Day, Siblings Day, and Grandparents Day.
To put it simply, there are now three major celebrations of women and motherhood every year and these are:
Mother's Day
Mothering Sunday and
International Women's Day.
Mother's Day is often celebrated on different dates in some countries and regions. For example, in the UK, Mother's Day is celebrated as "Mothering Sunday" in March (the exact date changes every year according to Easter Day). In the US, Mother's Day is celebrated on the second Sunday in May. However, Americans and many other nations also join the regular Mothering Sunday celebrations in March.
International Women's Day is a global holiday that is celebrated on March 8 every year. Unlike Mother's Day and Mothering Sunday, the date for International Women's Day (IWD) is static.
Like other family members' day celebrations, Mother's Day is relatively new. It is not related to the many older celebrations of mothers and motherhood that have occurred throughout the world over thousands of years, or the Christian Mothering Sunday celebration which was originally a commemoration of Mother Church, and not motherhood).
However, in some countries, Mother's Day has now become synonymous with Mothering Sunday and are used interchangeably.
Even now in the UK, Mothering Sunday is just as commonly known as "Mother's Day" and it's celebrated the same way as in the United States with the usual cards, flowers, chocolates and dining out.
Another celebration of note is International Women's Day which is celebrated globally on March 8 every year. Unlike Mother's Day, Women's Day commemorates the movement for women's rights.
Difference between Mother's Day and Mothering Sunday
Hundreds of years ago in Britain, it was a tradition that once a year, during Lent, people would worship at their "mother" church. This would be the largest church or cathedral in the area, as opposed to smaller parish churches in towns and villages.
Children in service or apprenticeships, some as young as 10, would be given this day off to go to their mother church with their families. This became known as "Mothering Sunday," and the children, who likely hadn't seen their mothers for some time, would bring their mums flowers and cakes as gifts.
While this tradition died out as church attendance dropped, Mothering Sunday remained the fourth Sunday of Lent in the UK. During World War II, the influence of American servicemen and women in the UK revived interest in the day.
Mother's Day tradition in the United States started much later than in the UK. The American celebration is all thanks to one dedicated daughter — a West Virginian woman called Anna Jarvis.
Jarvis' mother, Ann Jarvis, was a social activist and the founder of Mothers' Day Work Clubs. She was passionate about the idea of encouraging and celebrating motherhood and is quoted as once stating: "I hope and pray that someone, sometime, will found a memorial mothers day commemorating her for the matchless service she renders to humanity in every field of life. She is entitled to it."
When Ann Jarvis died, Anna Jarvis decided to make her mother's wish a reality. Jarvis organized a memorial service for her, and all mothers, in her home town of Grafton, West Virginia. Now recognized as the first official observance of Mother's Day, the ceremony first took place on May 10, 1908.
The Mother's Day concept grew in popularity and was observed in an increasing number of states as the years went on. In 1914, President Woodrow Wilson declared the second Sunday in May would formally become the national holiday of "Mother's Day".