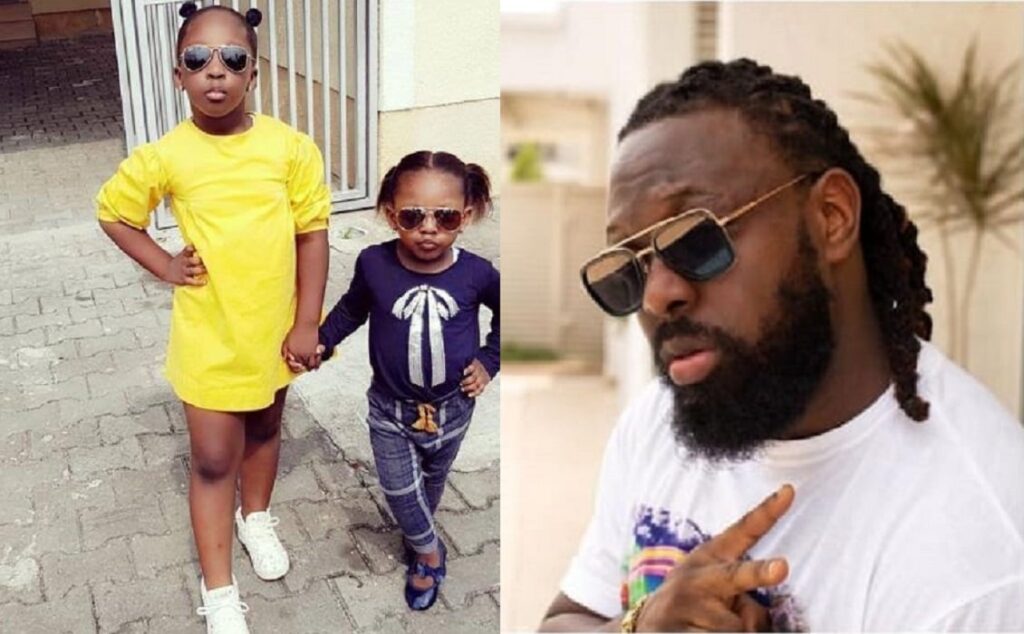 Who is Timaya?
Timaya is a popular Nigerian singer, songwriter, and music producer. He is the CEO of the record label DM Records Limited which was formerly called 'Dem Mama Record Label'.
Timaya is sometimes known by the nicknames – 'Egberi Papa 1 of Bayelsa', 'Dem Mama Soldier' or 'Papichulo'
Timaya's full name is Inetimi Alfred Timaya Odon. The singer's date of birth and age is quite controversial as various sites have it recorded differently, and Timaya has not publicly confirmed any of the records nor confirmed his real age.
His Wikipedia page says he was born on August 15, 1988, making him 33 years old presently. However, other sites have different variations of Timaya's date of birth, some as November 29, 1977, and others as August 15, 1977, and 1980.
Timaya was born as the youngest child of fifteen children to a banker father and a teacher mother in Agip Estate in Port-Harcourt, though he is originally from Odi in Bayelsa State.
He reportedly went to the tertiary institution to study Banking and Finance but had to drop out due to his poor performance in his first semester examinations.
How Timaya started his music career
Timaya started his solo career in 2005 with the release of the single 'Dem Mama' after working with veteran singer Eedris Abdulkareem for several years. He released his debut album titled 'True Story' the following year and it was well-received.
His sophomore album 'Gift and Grace' was released in 2008. Timaya was shot into global prominence after releasing his third studio album titled 'De Rebirth' in 2011. The album was released in partnership with Black Body Entertainment. His other albums include Upgrade (2012), Epiphany (2014), Chulo Vibes EP (2019), Gratitude (2020).
Timaya's marriage, wife and relationships
As of the time of publishing this article, Nigerian singer Timaya is not married and does not have a wife.
The singer had always made it clear that he is not cut out for marriage at this time, maintaining that he is not ready to sacrifice himself or his career for any woman all in the name of 'marriage'.
According to reports, Timaya promised his first baby mama not to have children from any other woman apart from her. Unfortunately, Timaya couldn't keep to this promise.
Full list of Timaya's baby mamas
Even though Timaya is not married, the singer who is reportedly in his late 30s, is the father of four children from three different women.
As of the time of writing this post, Timaya has a total of three known baby mamas. Their names are:
Barbara Fumnaya Nwaokolo
Tamar Decor, and
Dunnie Onasanya.
Timaya's relationship with his first baby mama, Barbara Fumnaya Nwaokolo
Barbara Fumnaya Nwaokolo is the first baby mama of Nigerian singer Timaya. Timaya and Barbara have two daughters together.
The two started dating in 2014 and had their first daughter together that same year.
Barbara Fumnaya Nwaokolo revealed that she broke up with the singer because she noticed he was cheating on her. She made it known that distance also played a role in their separation as she was based in the US at that time, while Timaya was living in Nigeria.
Reports had it that Timaya rented an apartment for his baby mama in the centre of Ikeja while they were still lovers and even bought her a GL 450 4MATIC Benz car which cost about N13 million naira.
It was also speculated in 2017 that Timaya might be going down the aisle with Barbara after he revealed in an interview with Punch Newspaper that she is the kind of woman he would like to spend the rest of his life with.
The singer also promised to stick to Barbara and not have any more children with another woman except her. Unfortunately, none of such happened; there was no wedding as speculated and Timaya went back on his promise of sticking to his first baby mama.
About Timaya's first baby mama, Barbara Fumnaya Nwaokolo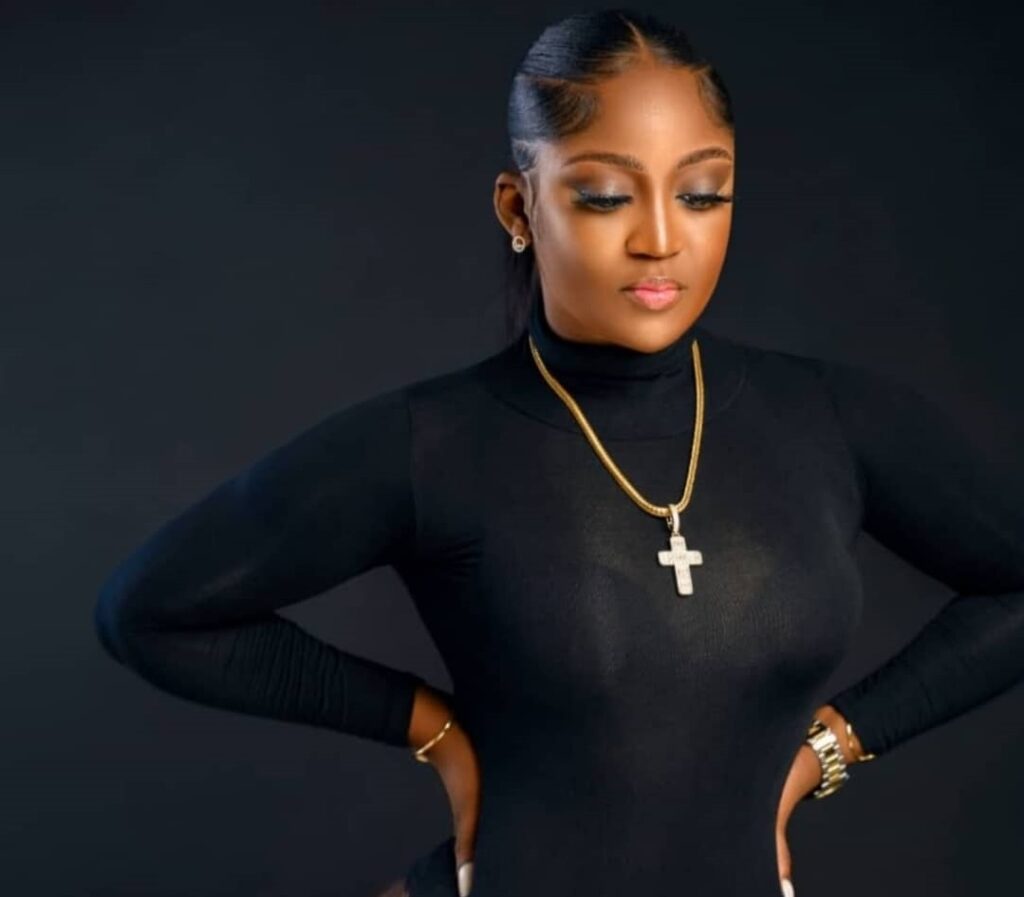 Barbara Fumnaya Nwaokolo is Timaya's first known baby mama. She has two daughters named Emmanuella and Gracey for the singer.
Barbara Fumnaya Nwaokolo is a graduate of Benson Idahosa University. She is into real estate and is the founder of SuperBlacHomes.
The businesswoman has revealed that she has moved on with her life since her breakup with Timaya and she is currently dating an Igbo guy named Uche, who is also into real estate business just like her and is a single dad based in the UK.
About Timaya's second baby mama, Tamar Decor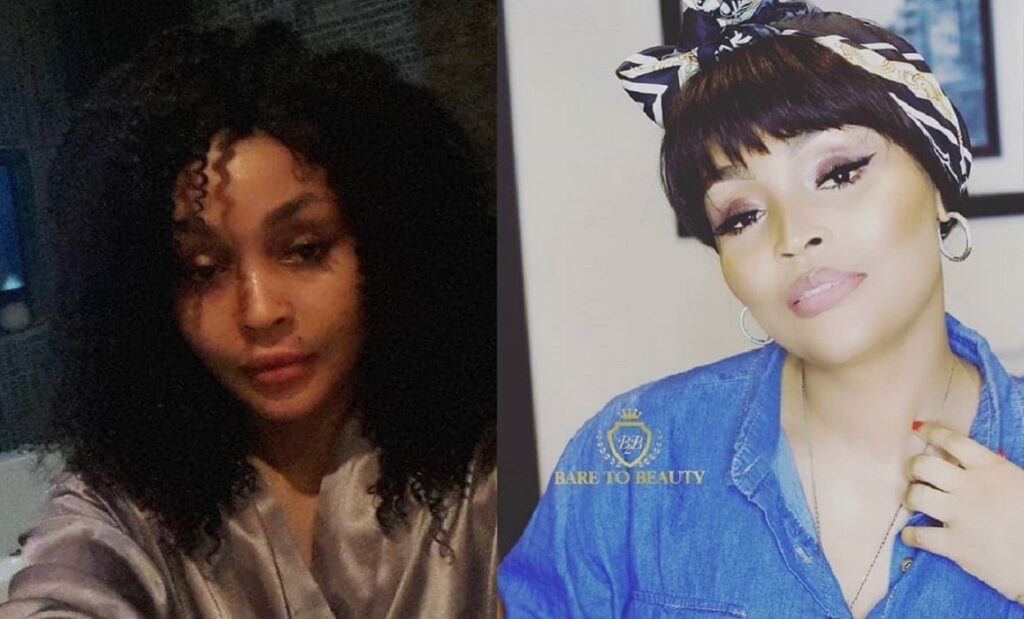 Tamar is Timaya's second baby mama and the mother of his first son. She had the child in July 2018. Reports had it that the singer opened an interior decor showroom for her in Lekki, Lagos State, and also got her a Range Rover car.
Tamar Decor, as she is fondly called, was born on October 11 and she is the CEO of Tamar Decor, an interior decor showroom based in Lagos State. The businesswoman is said to be a widow with a child from her previous relationship before she met Timaya.
About Timaya's third baby mama, Dunnie Onasanya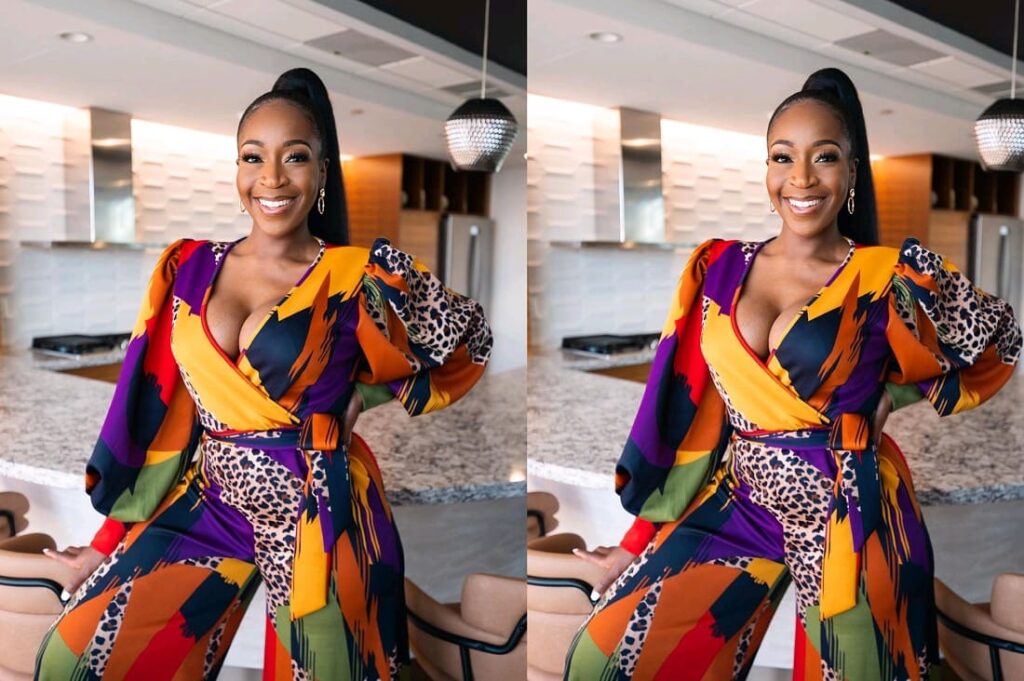 Dunnie Onasanya is the third baby mama of Nigerian singer Timaya. She reportedly had a daughter for the singer in May 2020 but the child was not publicly announced until November 2020.
Timaya took to his Instagram page on November 17, 2020, to announce the birth of the child, stating that she is already six months old.
Dunnie Onasanya is popularly known as Dunnie O. She is a visual studio artist, muralist, and event producer. She graduated with distinction from Tuskegee University, United States, where she obtained a dual degree in Business Administration and Sales and Marketing.
Dunnie O is currently working as an instructor at the VisArts Centre, Rockville in the United States of America.
She has featured in several international festivals and even performed a live painting demonstration of cultural masks at the Umu Igbo Unite Nigerian Cultural Conference in New Orleans, Louisiana in 2018.
The artiste is said to be previously married to a video director named Ibrahim Hassan. They met in 2011 and got married in 2015 at Beverly Hills in California after getting engaged in 2014. Their marriage was blessed with a daughter.
Unfortunately, they got divorced in 2018 at the jurisdiction of Los Angeles County Superior Courts in Los Angeles, California. Dunnie Onasanya is said to be open about her being a domestic violence survivor.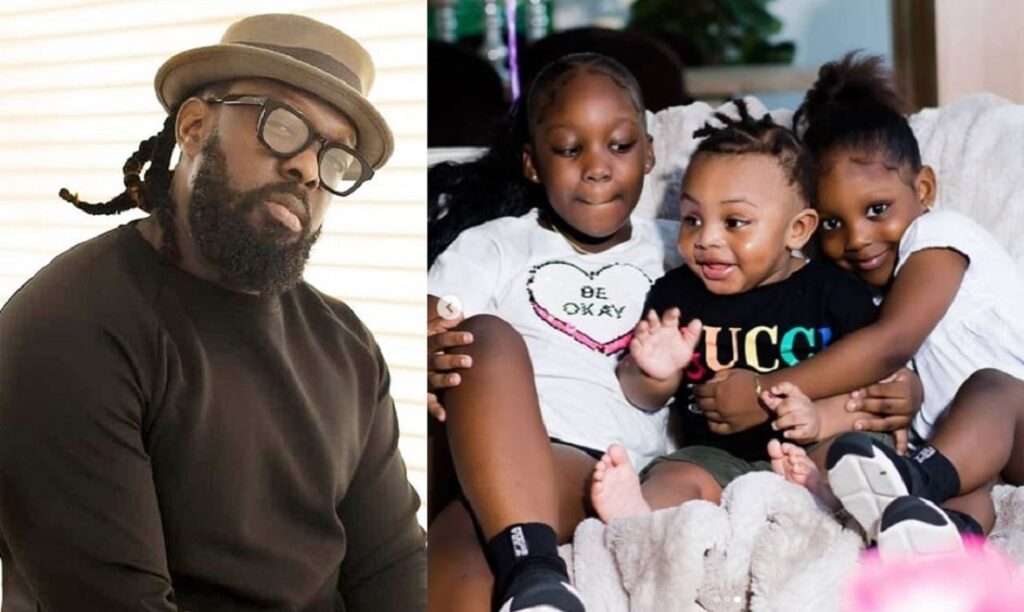 Timaya's children
Timaya is a proud father of four children from three different women.
Timaya's children are named Emmanuella, Gracey, Emmanuel, and Maya respectively.
Emmanuella and Gracey are his first two daughters with Barbara Fumnaya Nwaokolo. He had Emmanuel with Tamar and Maya with Dunnie Onasanya.
Emmanuella was born in May 2014, Gracey in July 2015, Emmanuel in July 2018 and Maya was reportedly born in May 2020.
Full list of Timaya's children, their ages and different mothers
| | | | | | |
| --- | --- | --- | --- | --- | --- |
| | Name | Gender | Born | Mother | Age |
| 1 | Emmanuella Odon | Female | May 2014 | Barbara Fumnaya Nwaokolo | 7 years |
| 2 | Gracey Odon | Female | July 2015 | Barbara | 6 years |
| 3 | Emmanuel Odon | Male | July 2018 | Tamar | 3 years |
| 4 | Maya Odon | Female | May 2020 | Dunnie Onasanya | 1 year |
Timaya's relationship with Nollywood actress Empress Njamah
Timaya's first publicly known girlfriend is Nigerian actress Empress Njamah, though the singer later revealed that he had previously been in a relationship with an unknown lady who was four years older than him before her.
Unfortunately (or fortunately?), Empress did not make the list of the musician's baby mamas because she did not have a child for him. However, their relationship, though short, was Timaya's first publicly recognized affair, and it kept the media buzzing at that time, especially their breakup.
Timaya's controversial breakup with ex-girlfriend Empress Njamah
Timaya's first publicized relationship was with Nollywood actress, Empress Njamah. The ex-lovers started dating in 2008 and ended things a year after in 2009.
He had a fairytale relationship with the actress from the start only for things to go wrong all of a sudden and the relationship ended like some Nollywood movie storyline.
Their breakup became even more controversial when Timaya was reported to have visited the actress's church on a Sunday to retrieve a car he had bought for her while they were still dating. The issue caused a major uproar in the media and remained a hot topic for several days.
Interestingly, Timaya never addressed the Empress Njamah controversy until after almost a decade in an interview with controversial OAP, Daddy Freeze.
According to the singer, he had gotten the car for Empress on the verge of their breakup. He revealed that the car was given to him by a lady fan of his and the fan demanded that the car be returned after she discovered that he had given it to his girlfriend, Empress.
He said that Empress Njamah had been accusing him of cheating during the period he gave her the car and when things ended between them, he told her to return the car, but she refused.
He revealed that he had to go to her church himself to get the car back since he had the spare keys. He said on getting to the church premises, the guards at the church wouldn't let him leave with the car.
According to him, that was how the whole thing transcended to minor chaos. Timaya explained that he did not even get to see Empress while the whole drama happened as service was still going on in the church.
However, both parties have resolved their differences and they seem to be at peace with each other now. It was even speculated in 2012 that they might come back together as lovers after they were spotted in a cozy position at the birthday party of veteran singer, 2Face Idibia, in September 2012.
Timaya's alleged relationship with an older lady
Timaya revealed in an interview that he had once been in a relationship with a lady who was four years his senior. According to the singer, he was struggling to make ends meet at that time while living in Port-Harcourt.
According to him, the lady had accommodated him in her house because he had an accommodation problem at that time and she was the one feeding him and paying his bills.
However, in his words, he became a slave to her and he had to do all her bidding, especially going pants down with her. He said she would often threaten to throw him out of the house if he refused to obey her instructions.
The singer revealed that he continued to put up with her excesses and sexual demands until he was able to save enough money to get himself an apartment. He recalled that he had to end things with her and run for his dear life.