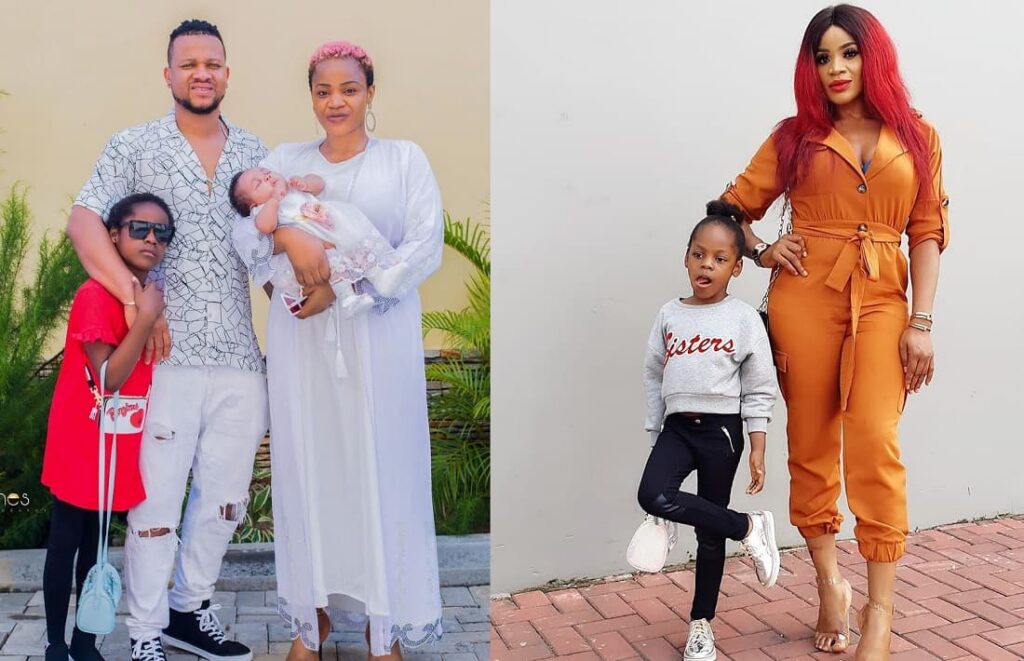 Who is Uche Ogbodo?
Uche Ogbodo is a popular Nollywood actress and film producer. She has featured in hundreds of Nollywood movies and produced around a dozen.
Uche Ogbodo was born on the 17th of May, 1986, and she is currently 35 years old. She is a native of Enugu State, and she was also raised there.
Uche Ogbodo noted that her father was the brain behind her acting career. According to her, he encouraged her to venture into acting and enrolled her into an acting academy.
Since her debut in 2006, Uche Ogbodo has featured in over 200 movies, including "Mummy Why" (2016), "Living With A Ghost" (2015), "Stolen Vow" (2017), "Ovy's Voice" (2017), and "Commitment Shy" (2019).
In addition to acting, Uche Ogbodo is also a fitness enthusiast. The passion was initiated by a difficult phase she experienced in her life. According to her, she realised that many women go through depression due to post-natal body changes and she decided to put in the work to lose weight to serve as a motivation for other women.
Uche Ogbodo's marriage and wedding
The topic of Uche Ogbodo's marriage has been laced with numerous controversies.
Uche Ogbodo's first marriage/relationship
Uche Ogbodo's fans initially believed her to be married to one Apo Arthur, but she later debunked all the claims. She revealed that she and Apo Arthur were engaged for a while before they split in 2013.
According to Uche Ogbodo, although they were engaged, she and Apo Arthur separated before getting married.
Uche Ogbodo and her ex, Apo Arthur, have a daughter together. Uche revealed that she discovered she was pregnant months after they split up, and Apo almost believed she got pregnant in order to tie him down in the relationship.
Uche Ogbodo gave birth to a baby girl named Mildred Chinagorom in 2014. The actress has mentioned that Apo Arthur has never been involved in the life of his daughter, Mildred.
Uche Ogbodo's second relationship
Uche Ogbodo found love again and is currently in a relationship with Bobby Maris, a Nigerian music artiste. They have been together for a while and going strong as Uche once stated that they are considering solidifying their love by getting married.
Bobby Maris is the first younger man Uche Ogbodo has dated, and the actress has stated that she has no regrets whatsoever dating Bobby. The two lovebirds constantly flaunt each other on social media and each post is usually accompanied by sweet and passionate captions.
Uche Ogbodo and her current partner, Bobby Maris, are blessed with a baby girl named Lumina who was born in June 2021.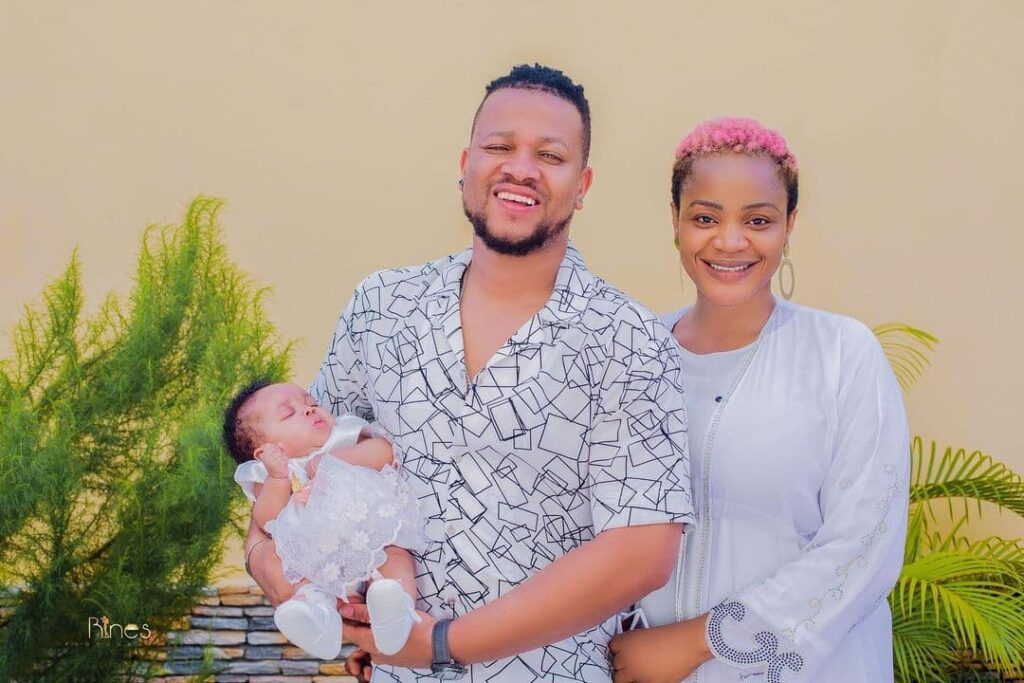 Uche Ogbodo's husband
Uche Ogbodo currently does not have a husband. However, she is in a serious relationship with Nigerian music artist, Bobby Maris.
Uche Ogbodo's baby daddy, Bobby Maris, is an upcoming Nigerian musician. He has performed at several shows and has appeared on stage with other known Nigerian musicians, including the likes of Patoranking.
Bobby Maris has released quite a couple of songs, some of which include the following:
Dance (2016)
Anita (2018)
Gentleman (2019)
Update (2020)
Uche Ogbodo's children
Uche Ogbodo is a mother to two girls. Her first daughter, Mildred, was born on the 29th of July, 2014, and she is currently 7 years old. Mildred lives with her mother in Lagos State.
Uche Ogbodo's second baby is Chimsimdiri Lumina Ugwoegbu. She was born on the 26th of June, 2021. Her baptism was held on the 27th of August, 2021.
List of Uche Ogbodo's children
Mildred Chinagorom (girl)
Chimsimdiri Lumina Ugwoegbu (girl)