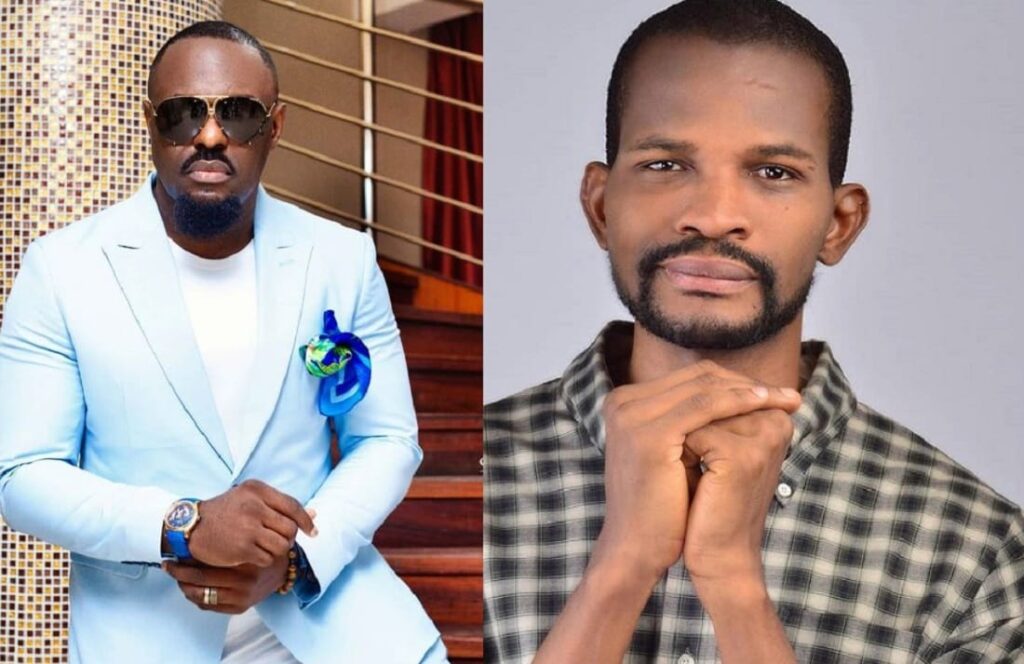 A video has emerged online showing the moment Nollywood actor Jim Iyke confronted controversial actor and online personality Uche Maduagwu and tries to beat him up.
In the video sent to DNB Stories Africa, Jim Iyke is seen walking into a building where Uche Maduagwu works and immediately confronting him.
Uche Maduagwu who looked shocked on seeing Jim Iyke, asked him, "How did you find me here?"
A visibly irate Jim pounced on the controversial actor, throwing punches at him.
Watch the video below:
Uche Maduagwu is known for trolling and making scandalous statements about celebrities online. Few days ago, he made a post on his Instagram page, questioning the extravagant lifestyle of Jim Iyke.
Uche Maduagwu, in the post, threatened to invite the EFCC to investigate Jim Iyke's source of income, while comparing him to arrested fraudster, Hushpuppi.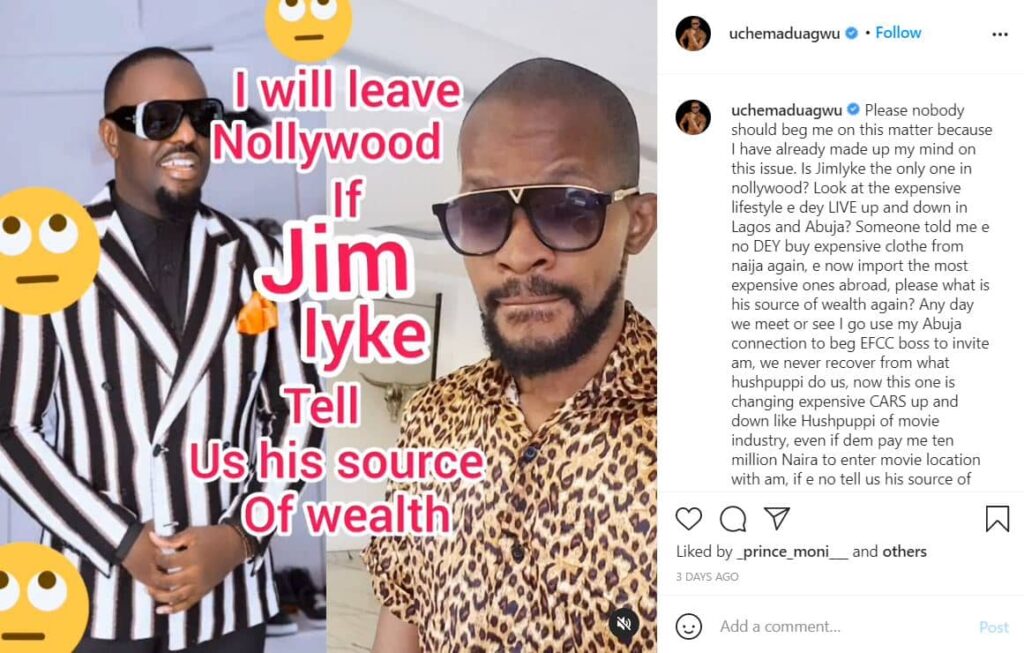 Maduagwu's post reportedly angered Jim Iyke so much that he tracked him down at his place of work at Naija Hood to beat him up.
There are also side reports that the beating up video might have been staged between Jim and Uche Maduagwu to attract attention on social media.