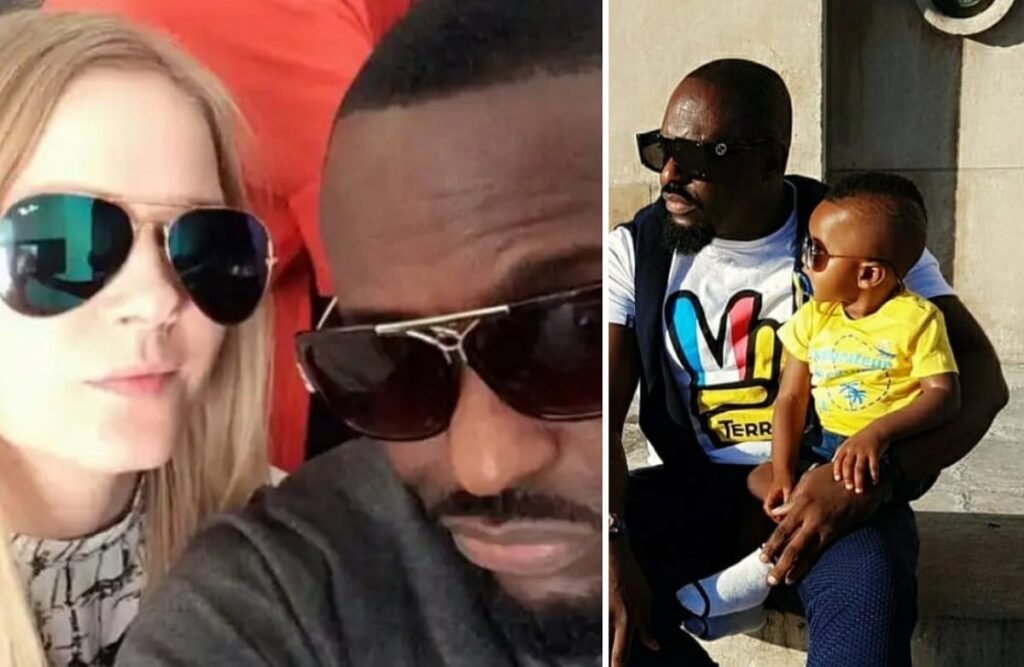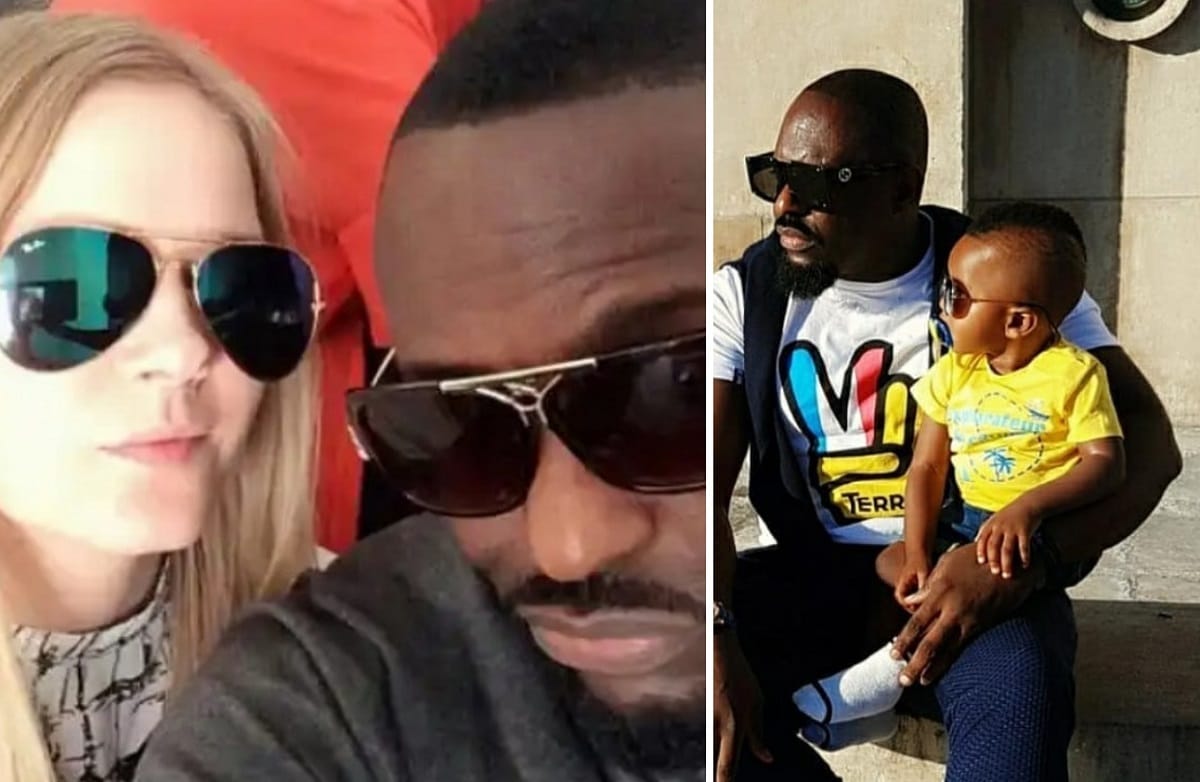 Jim Iyke is a popular Nollywood actor, movie producer, musician, reality TV star and entrepreneur. Jim Iyke's real name is James Ikechukwu Esomugha.
The 'Nollywood's bad boy' has a National Diploma in Banking and Finance from the University of Jos, Plateau state, and another Bachelors degree in Philosophy from the same University. Jim Iyke is the founder of Jim Iyke Foundation which helps children with special needs.
The actor has been in the movie industry for over a decade and he is the CEO of the production company named Untamed Productions.
Though Jim Iyke has a child with his baby mama of about seven years and has been linked with several women, including the likes of Keturah Hamilton, Nadia Buari, and Rosaline Meurer, the Nollywood star has never actually been married.
Jim Iyke marriage and wedding
Jim Iyke has been married once but the marriage failed. The 45-year-old actor revealed during an interview with Chude Jideonwo that he suffered a failed marriage which nobody knew about.
According to reports, Jim Iyke and his longtime girlfriend Dana Kinduryte had a private wedding party in Texas, USA with only the couple's closest friends in attendance.
Jim Iyke's children
Jim Iyke is the father of three beautiful children, according to information gathered by DNB Stories Africa. However, the actor has completely shielded every piece of information about his wife and children away from the public.
According to the actor, he hates to be "figured out", adding that "once you figure me out, I have nothing else to offer."
Jim Iyke's relationship with Keturah Hamilton
Keturah Hamilton, a popular Jamaican model, is the first known girlfriend of Jim Iyke. The duo kick-started their love life during a filming tour in the United States. The flame of their love burnt so immensely that the actor told his fans of their wedding plans.
Unfortunately, after six years, the curtains fall and the light of the once glowing love went off. Jim Iyke and Keturah Hamilton's breakup was quite messy. Keturah held a grudge against Jim Iyke, saying he dumped her after taking six years of her life without saying goodbye.
Though no one knows the exact story behind their breakup, there was a lot of speculation that Jim Iyke had a change of heart towards Keturah Hamilton after becoming close to Ghanian actress Nadia Buari.
Jim Iyke's relationship with Nadia Buari
Nadia Buari is a popular Ghanaian actress who shared a TV romance with Jim Iyke for several months. The ex-lovers propagated their romance during Jim Iyke's reality TV show called 'Jim Iyke Unscripted'.
Jim Iyke went as far as proposing to Nadia Buari during an episode of the show with a six-carat diamond ring on 21st March 2014.
Unfortunately, the relationship ended with the show as the movie producer revealed a few years later that there was nothing intimate between him and Nadia. He explained that everything that happened between them during the show was getting them both mileage for their career. Though they still maintained a cordial and friendly relationship.
It was even speculated at that time that Nadia Buari's twin daughters were fathered by Jim Iyke, but both parties debunked the news.
Nadia Buari is currently reported to have a loving husband whom she hides from the public.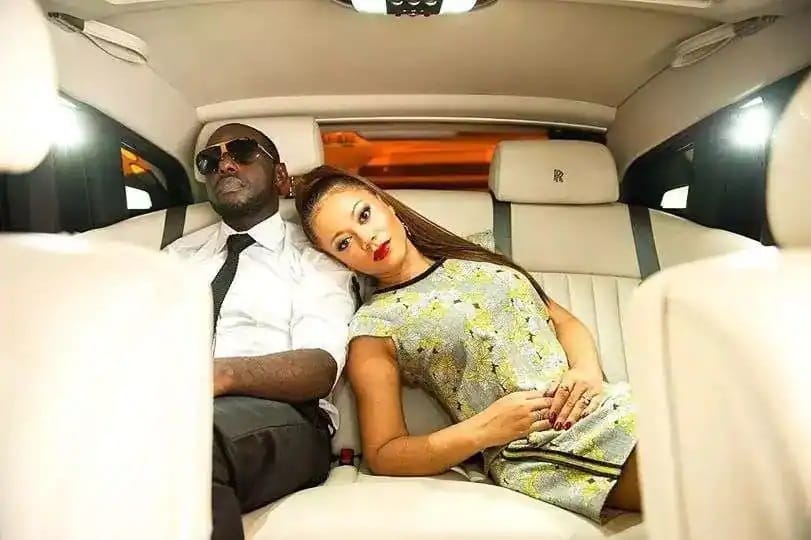 Jim Iyke's relationship with Rosaline Meurer
Rosaline Meurer is another Nollywood actress that was speculated to have been in a relationship with Jim Iyke. The rumor of their relationship gained ground when a supposed wedding photograph of them surfaced online.
However, the wedding images were later revealed to be from the movie titled 'Yoruba Demons' produced by the Nigerian comedian, AY Makun.
Jim Iyke's relationship with his baby mama and wife, Dana Kinduryte
Dana Kinduryte is Jim Iyke's alleged wife and the mother of his child.
Jim Iyke has been in a relationship with Lithuanian lawyer, Dana Kinduryte, since 2014. They have a son together. Jim Iyke's relationship with Dana seems to be quite different from his previous relationships as it has no hitch of controversy or bad blood since it started in 2014.
It was rumoured that Jim Iyke and Dana Kinduryte had a private wedding party in Texas, USA with only the couple's closest friends in attendance.
Perhaps Dana Kinduryte is the woman that truly understands Jim Iyke, reason they have been together for so long without problems.
According to the father of one, his previous relationships were too publicized so he took the decision to keep his relationship with Dana Kinduryte on the low. He also described his baby mama as being an ultra-private person who is camera-shy and avoids publicity as much as she can.
According to most recent information, Jim Iyke's marriage to Dana Kinduryte later crashed but the actor kept the information out of the media.
Who is Dana Kinduryte?
Dana Kinduryte is a lawyer from Lithuania who resides in Vilnius, the capital of Lithuania.
According to sources, Dana Kinduryte had to relocate to Atlanta after she became pregnant for Jim Iyke. Dana Kinduryte who is 15 years younger than Jim Iyke had no idea that he was a celebrity in Nigeria when they first met. She had a child for him a year after they started their relationship.
Jim Iyke and Dana Kinduryte's child
Jim Iyke and Dana Kinduryte welcomed their first child on September 1, 2015, at a hospital in Atlanta, the United States. The child was named Harvis Chidubem Iyke.
Jim Iyke admitted the birth of his son changed his life completely by making him a stronger and better person.
The father of one refused help from both his family members and Dana's family as he wanted to go through the entire process and experience of fatherhood without interference.