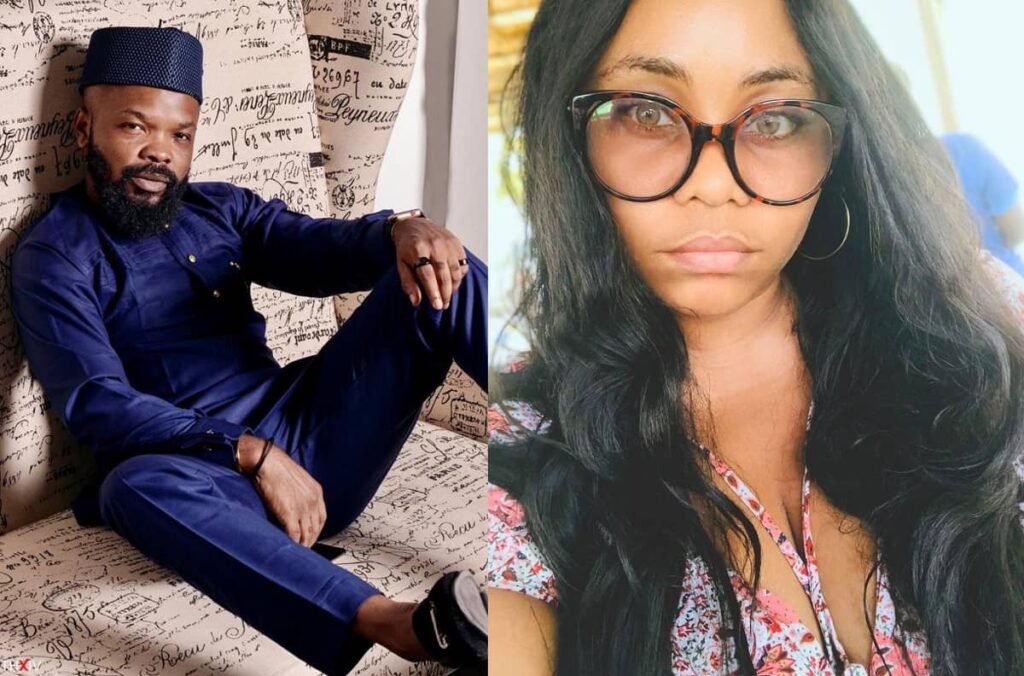 Uzoamaka Ohiri – the embattled ex-wife of popular Nigerian OAP, Nedu Wazobia, has shared more details about her troubled marriage with the presenter.
Recall that Nedu and his ex-wife, Uzoamaka Ohiri, made headlines a few days ago after she called out him out on Instagram – a move which led to Nedu firing back at her with allegations of infidelity while also revealing that he discovered through a DNA examination that his first son isn't his.
Nedu Wazobia's ex-wife, Uzoamaka Ohiri, is active on Instagram as @hazel_uzor.
Speaking in an exclusive interview with GoldMyne TV, sighted by DNB Stories Africa, Uzoamaka Ohiri revealed that it has never been a secret that Nedu is not the biological father of her first son.
According to Uzoamaka, she was already in a relationship before she met Nedu Wazobia. Uzoamaka Ohiri revealed that when she discovered that she was pregnant, she didn't think it twice.
Revealing further, she said contrary to reports that Nedu conducted the DNA tests on all his children when he wanted to take the kids to Canada, the 39-year-old presenter carried the paternity tests after suspecting that his last child isn't his, only to get the shocker of life when he found out that it was actually his first son that was fathered by another man.
Watch Uzoamaka Ohiri's interview with GoldMyne TV below: