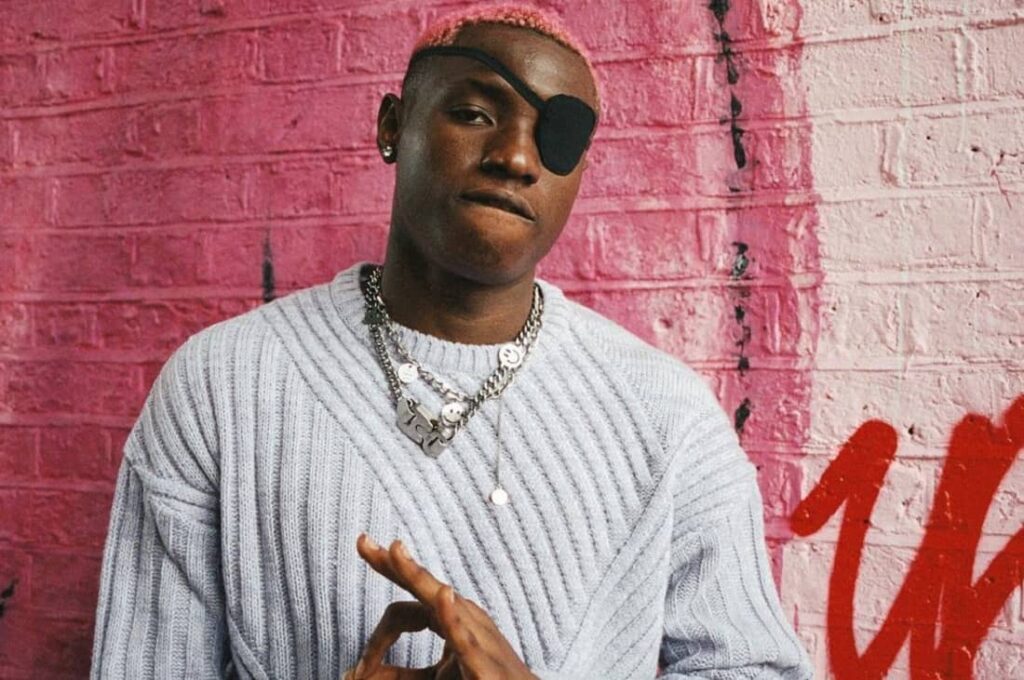 Who is Ruger?
Ruger is a fast-rising Nigerian singer and songwriter. He is well known for his hit song "Bounce".
Ruger's early life and education
Ruger's full name is Michael Adebayo Olayinka. He was born on September 23, 1999, in Lagos State as the only son of his parents. He is currently 21 years old as of March 2022.
Ruger was born and raised in Lagos even though he is originally from Ijumu Local Government Area in Kogi State. He completed both his primary and secondary education in Lagos State.
How Ruger started his career
At the age of 10, Ruger was a part of the church choir. He also composed and performed songs during events while still in school. At that time, he was known as "Mikki Drey", which happens to be his former stage name.
Ruger rose to stardom in early 2020 following his signing to "Jonzing World Records", a record label owned by Don Jazzy's brother, D'Prince. He became the second artiste to be signed to D'Prince's "Jonzing World Records" in the last two years. The first was Rema who is co-signed to Mavin Records owned by Don Jazzy. Ruger's signing is different from that of Rema because he doesn't have any affiliation to Mavin Records but with Sony Music West Africa and Columbia Records for distribution.
After his signing, Ruger released his debut single titled "One Shirt" on January 20, 2021, with guest appearances from D'Prince and Rema. While the song did fairly okay, Ruger's big break in the Nigerian music industry came after he released the hit song "Bounce". This was followed by other hits like "Dior".
How Ruger got his name
Ruger revealed he used to position his hands like he was ready to shoot while at a music boot camp and that's why he was given the name "Ruger" by D'Prince. According to him, he doesn't shoot literally but musically.
The young musician dropped his first stage name "Mikki Drey" after D'Prince renamed him "Ruger".
"Ruger" in its literal sense means a type of gun manufactured by the firearm company "Ruger".
Ruger's past life
Before fame, Ruger did a couple of odd jobs to survive. He stated that he once worked at the popular Computer Village in Ikeja, Lagos, as an apprentice at a store that fixes phones. He would later become a "phone engineer" at the same store after several months of training. In his third year on the job, he met D'Prince. And from there, his life turned around.
Ruger's wiki profile
| | |
| --- | --- |
| Full name | Michael Adebayo Olayinka |
| Stage name | Ruger |
| State of origin | Kogi State |
| Date of birth | September 23, 1999 |
| Age | 21 years old |
| Marital status | Single |
| Spouse | N/A |
| Height | 5″8 |
| Occupation | Singer/Songwriter |
| Net worth | $350,000 (around N150 million – estimated) |
| Record label | Jonzing World Records |
| Instagram | @rugerofficial |
Is Ruger Blind?
Because he wears an eyepatch on one of his eyes, fans of the young musician have been curious to know if he is blind on one eye or has any eye defect.
According to information gathered by DNB Stories Africa, Ruger is not blind and neither is one of his eyes bad. The 21-year-old singer has revealed that the signature eyepatch he wears is a sign of respect for someone, but added it would feel disrespectful to talk about the person. He also stated that his eyepatch goes with his stage name "Ruger" because a sniper usually covers one eye when he wants to shoot.
According to him, the way a sniper closes one eye to aim and hit their target is how he is with his music. One eye is shut so he can focus well, aim, and hit right with his songs and music projects.
Ruger's marriage and wedding
As of the time of writing this article, Ruger is single and does not have a wife. The artist is also not known to have a girlfriend. It seems Ruger is focusing on his music for now and putting off dating and marriage for later.
UPDATE:
In June 2022, it was revealed that Ruger has started dating "The Johnsons" actress Susan Pwajok.
Ruger's children
As of March 2022, Ruger does not have any children. He is not yet married and does not have a baby mama. He has revealed that he is currently focusing on his music and building a big name for himself.
Ruger's net worth
Ruger currently has an estimated net worth of around $350, 000 (around N150 million), as of 2021, according to DNB Stories' sources.
Ruger's record label
Ruger is currently signed to "Jonzing World Records", a record label owned by Don Jazzy's brother, D'Prince.