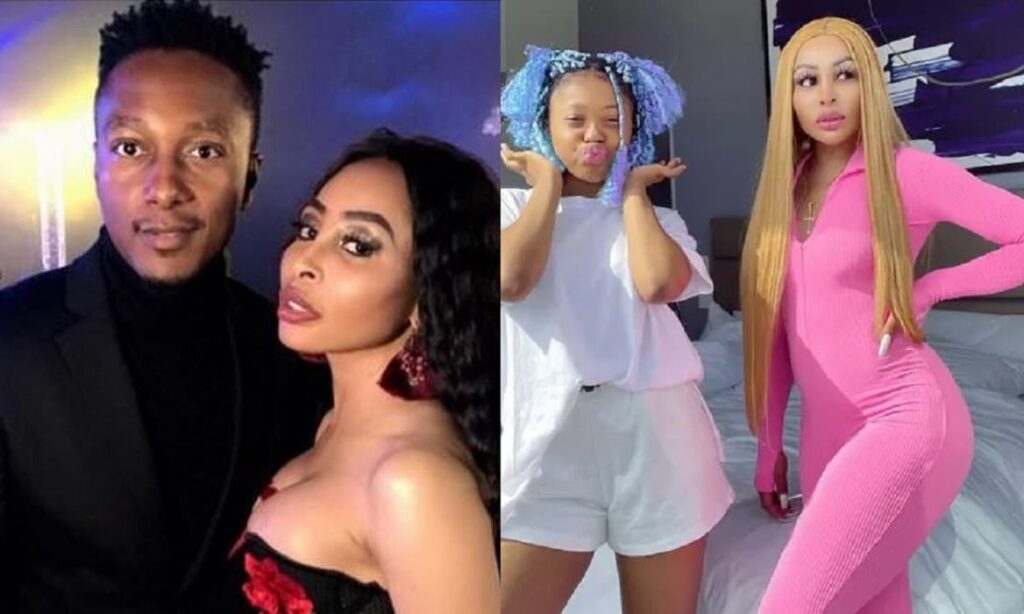 Who is Khanyi Mbau?
Khanyi Mbau is a South African actress, TV personality, artiste and businesswoman. She is well known for her role in SABC 2's soap opera "Muvhango" and her appearance in Netflix's new reality TV show "Young, Famous and African".
Khanyi Mbau's full name is Khanyisile Mbau. She has been nicknamed the "Queen of Bling" in the media. She was born on October 15, 1985, in Johannesburg, South Africa. She is 36 years old as of March 2022. Khanyi Mbau was raised by her mother and grandmother in Mofolo, Soweto.
Her mother, Lynette Sisi Mbau worked in the finance department of the pension fund at Barclays Bank. Though her parents were unmarried at the time of her birth, Khanyi described her current relationship with her father as non-existent, though she checks up on him through her sister.
Her father, Menzi Mcunu, didn't have any claim over her but he named her regardless. He was the one who gave her the name "Khanyisile" which means "the one who brings light". Khanyi grew up and ended up keeping her mother's name.
She completed her education at a private college in Johannesburg, South Africa. Other details of her education and course of study remain vague.
Khanyi Mbau's marriage and wedding
As of March 2022, Khanyi Mbau is not married and does not have a husband. She was previously married to South African businessman Mandla Mthembu but they separated in 2009.
According to reports, the actress is currently in a relationship with Zimbabwean businessman, Kudzai Terrence Mushonga.
About Khanyi Mbau's marriage with ex-husband Mandla Mthembu
Mandla Mthembu is a South African businessman, socialite, and former millionaire. Khanyi Mbau and Mandla Mthembu got married in 2006 and divorced in 2009, after just three years of marriage.
The couple first met each other at a lounge in 2005 and reconnected six months later. Khanyi Mbau was reportedly 19 years old when she married Mandla Mthembu, who was 30 years older.
They started dating despite their age difference. They got married shortly after Khanyi Mbau became pregnant. While the exact reason for their divorce was never stated, there were speculations that abuse was a major factor surrounding the dissolution of their marriage.
Khanyi Mbau stated that there was no connection between them and that they never had any heart-to-heart moments except conversations about having a baby. Khanyi gave birth to her daughter, Khanukani in 2006. Her current relationship with Mandla Mthembu is described as "strained".
According to reports, Mandla Mthembu was previously married to Dolly Matashabe before meeting and marrying Khanyi Mbau. Some reports also alleged that he cheated on Khanyi with Zodwa Wabantu.
Mandla Mthembu is said to have simply vanished "without a trace" and there are no reports about his current whereabouts at the moment.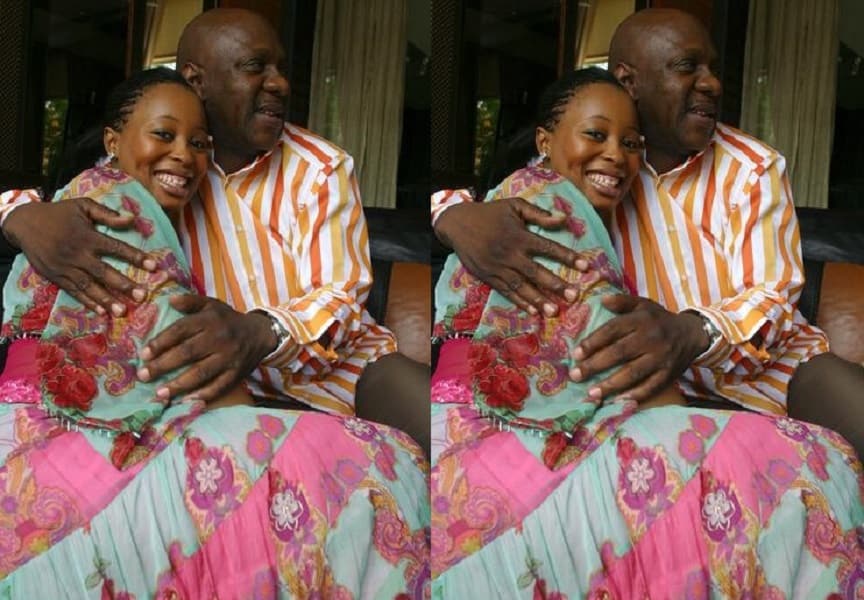 List of men Khanyi Mbau has married or dated:
Khanyi Mbau a.k.a "Queen of Bling" has been romantically linked to several wealthy men. They include:
Mandla Mthembu
Theunis Crous
Tebogo Lerole
Kudzai Terrence Mushonga (current boyfriend – reported)
About Khanyi Mbau's current boyfriend – Kudzai Mushonga
Kudzai Terrence Mushonga, also known as "Nedge boy", is a popular Zimbabwean businessman and television personality. He was born via a traditional birth attendant (TBA) in Borrowdale Brook, Harare (Zimbabwe's capital).
Kudzai Terrence Mushonga is speculated to be in his early 30s. Like Khanyi Mbau, he is also a cast member on the new Netflix reality TV show, "Young, Famous and African".
The lovebirds have made headlines on several occasions since the start of their affair. According to reports, Kudzai Terrence Mushonga is an alleged fugitive in South Africa and has trended on social media following allegations of fraud and scamming scandals.
On an episode of "Young, Famous and African", Khanyi Mbau stated that she doesn't care about Mushonga's criminal ways and shady pasts. She revealed that her ex-husband, Mandla Mthembu, was also involved in shady deals that made him famous.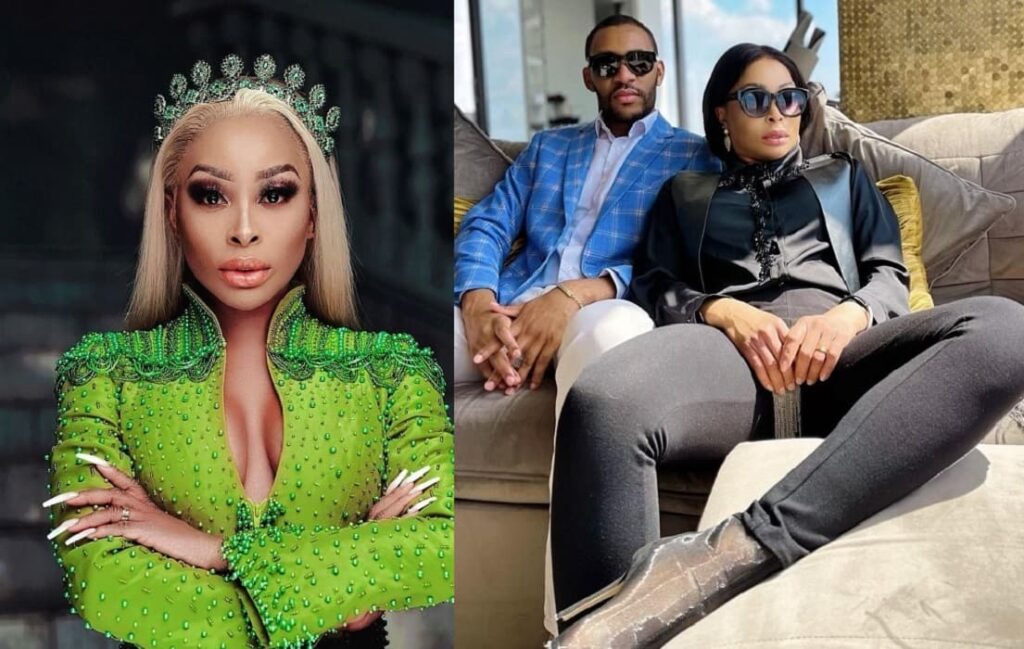 Khanyi Mbau and Theunis Crous relationship
Theunis Crous is a South African businessman and COO of the aviation company, Fly Modern Ark, He hails from Johannesburg, Gauteng, South Africa.
According to reports, Theunis Crous and Khanyi Mbau met when the actress was still married to Mandla Mthembu. Theunis Crous was also married to his second wife, Primrose, who was reportedly friends with Khanyi at that time.
Khanyi Mbau and Theunis Crous started dating around 2009 – 2010, according to reports, around the time of her divorce from Mandla Mthembu. According to reports, Khanyi Mbau was 23 years old when she started an affair with Theunis Crous, who was 51 years old.
Unlike other situations of extra-marital affairs, Theunis Crous had been open about his affair with Khanyi Mbau.
He was quoted to have said at the time:
There's nothing wrong with what me and Khanyi are doing, everyone does exactly the same thing. It's just that we are doing it out in the open. I'd hate to live a lie
Theunis Crous and his wife, Primrose, had three children (Hilton, Chanel and Kyra) whom Khanyi referred to as her babies. Hilton was birthed by Theunis Crous' first wife while the other two were birthed by Primrose.
According to information gathered by DNB Stories Africa, Khanyi Mbau's relationship with Theunis Crous crashed a few weeks after Khanyi eloped with her new boyfriend.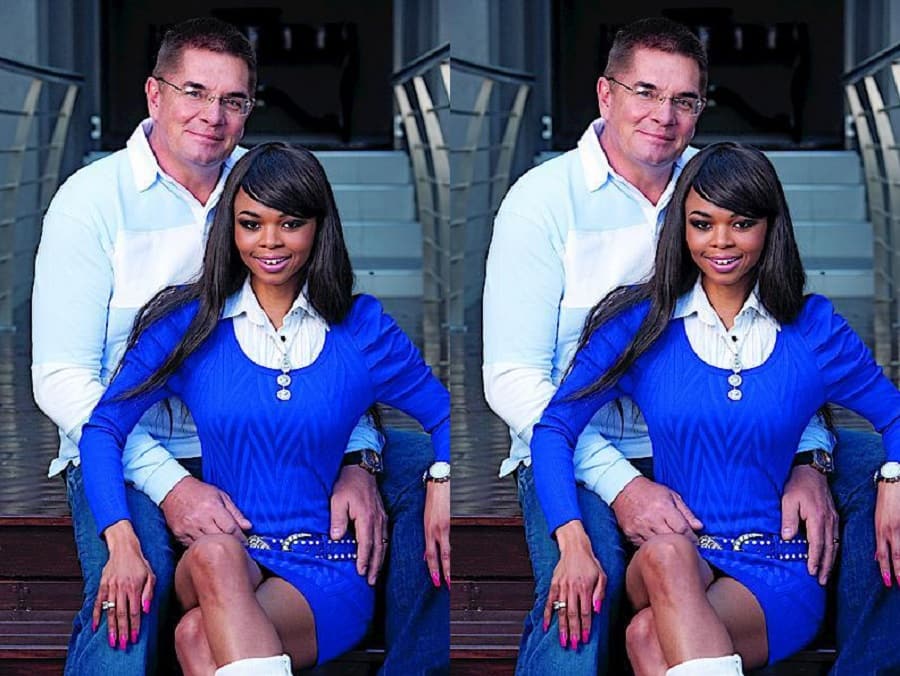 About Khanyi Mbau and Tebogo Lerole relationship
Tebogo Lerole is a South African businessman, music producer and record label owner. He is a member of the South African Kwela musical group called "Kwela Tebza", consisting of three brothers – Mpho, Tebogo, and Tshepo. They are known for playing penny whistles, also called tin whistles.
Tebogo Lerole and Khanyi Mbau dated for about ten years before they broke up in 2020. The two used to be cited as one of the cutest celebrity couples in South Africa and their breakup had come as a shock to their fans.
Many of their fans believed their breakup was just temporary and that they would eventually make up. However, hopes of the two getting back together were dashed when Khanyi Mbau announced her new relationship with her current boyfriend, Kudzai Terrence Mushonga.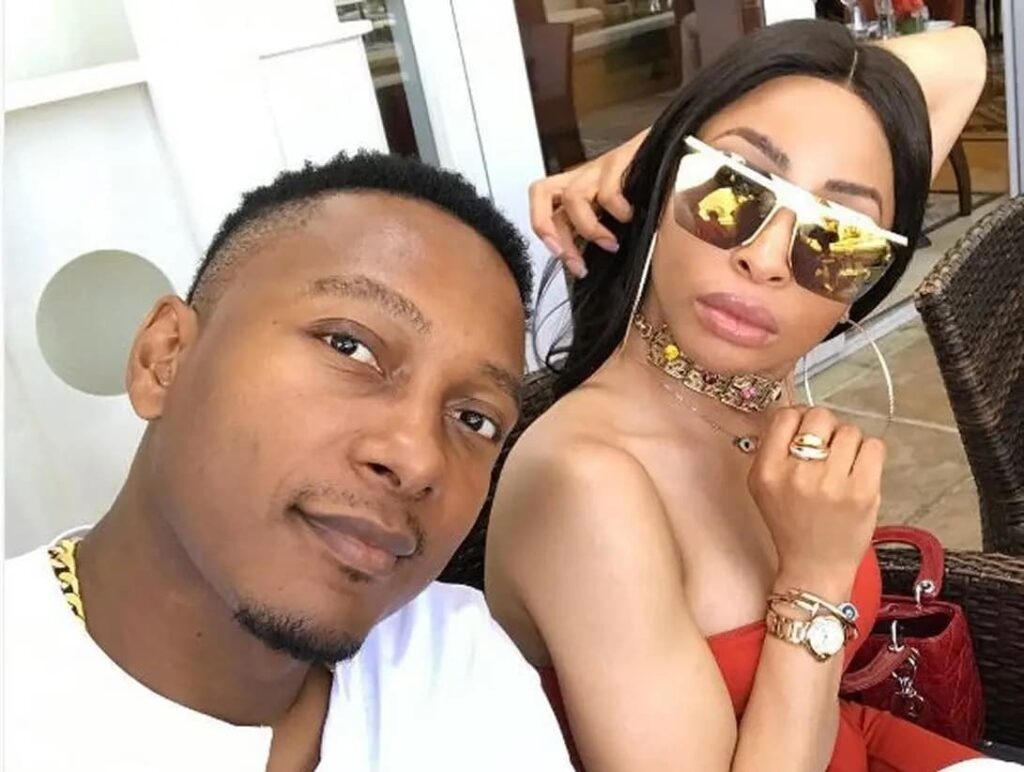 Khanyi Mbau's children
As of the time of publishing this article, Khanyi Mbau is the mother of one daughter named Khanukani. Khanukani was born in 2006 and will turn 16 years old in 2022.
The father of Khanyi Mbau's daughter is her first husband, Mandla Mthembu.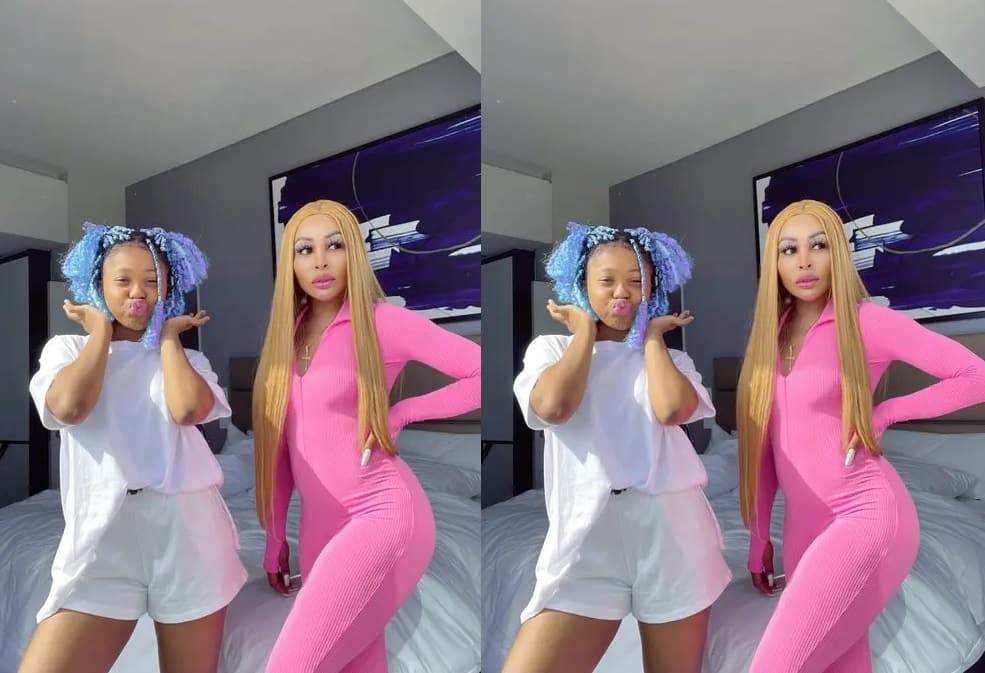 Khanyi Mbau's appearance on Netflix's "Young, Famous and African"
In 2022, Khanyi Mbau became a cast member of a new lifestyle reality TV show called "Young, Famous and African". The show which premiered on Netflix on March 18, 2022, had other cast members like Nadia Nakai, Zari The Boss Lady, Diamond Platnumz, Kudzai Terrence Mushonga, Andile Ncube, Swanky Jerry, Innocent Idibia, and his wife, Annie Idibia.
Khanyi Mbau is also an Afro-pop singer with multiple singles to her name. As an actress, Khanyi Mbau has featured in a number of movies alongside other African stars like Renate Stuurman, Stevel Marc, Chris Attoh, Daniel Etim-Effiong, Nambitha Ben-Mazwi and many others.
Aside from acting and singing, Khanyi Mbau is also a businesswoman. She launched her personal brand of gin in 2018 called "I Am Khanyi", also called "Millennial Shimmer Gin".