by Samuel Uzo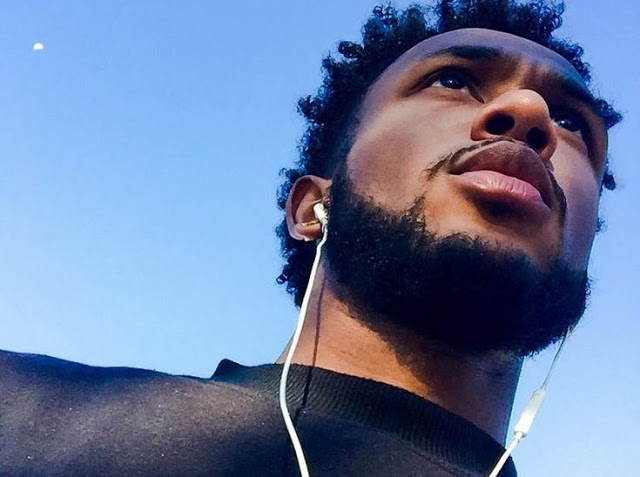 Before this happened to me, I've read and heard so much about what goes on there at Computer Village, Ikeja.
What those guys over there are capable of.
So on that very Saturday, I set out prepared.

As soon as the bus stopped at under the bridge and I came down, I turned someone else. Or something else rather. A sharp-eyed swift robot.
I didn't respond to any one that greeted me, or stop even for a second to look at things I like. At a corner, there was a book seller on the ground with beautiful covers arranged on his spread.
I passed him without so much as a glance at the books. Ordinarily I would have stopped to look, and then check to see if there is anything I could buy.
But in my mind, any stop was risky, an avenue for the bad boys to notice me.
I headed straight to my destination— a shop with a name where I would buy the Blackberry I came for and zoom off immediately.
At the main entrance, the guys called and pulled me. There were just so many of them there, selling anything from used phones to rubber bands.
I ignored every single one of them.
But one of them wouldn't just give up. Boldly so, to say the least. He held my arm and wouldn't let go. 'Bros, come na,' he said.
'Follow your guy talk na.'
'Na phone abi na laptop?'
'You wan repair abi you wan buy?'
I swung to him with such furious eyes that he flinched. He quickly let go of my arm at once. I nearly smiled. Dude must have had the shock of his life.
Need I say at this point that I am a 6-inch tall gym freak? Just what comes to your mind when you imagine a younger and cuter version of Gentle Jack!
So finally I stopped in front of one shop. At the top, the name was boldly and stylishly written, just wish I could remember it now or lay hands on the receipt I was given that day.
But what attracted me most to the shop was that it looked new and I could see so many people inside.
And they all look to be buying so I said to myself, 'Maybe this is the best place to find the London-used Blackberry I was looking for.'
Inside the shop, a young boy came to attend to me. There were several of them attending to people: receiving payment, testing the devices for them, writing and tearing off receipts and then packaging what they bought.
'What do you want?' the boy asked me.
'Can I get a clean Z10?' I asked him.
He didn't waste time. He just turned and walked to the show glass and got me this sleek device.
It was so clean that I had to ask to be sure it was really a fairly-used and not a new one.
'Bros, na London-used,' he said.
He put in the battery and turned it on for me. For over two hours I was with the phone just to be very sure it was in perfect condition.
I had to call an old girlfriend of mine that doesn't hear so well so I could test the mouth piece.
It turned out that she heard me perfectly and the conversation ended smoothly without a lot of 'What? Sorry, what did you just say?'
All the while the battery didn't go down so much either. So finally I was convinced to pay for the device.
As the guy was writing down the receipt for me, he requested for the phone to get the IMEI number.
I gave it to him.
Afterwards, he told me to leave the phone off till I've charged the battery fully.
I agreed.
At this point I was no longer the suspicious robot I arrived Ikeja as.
On getting home, I plugged in the phone to a power outlet to charge as I was told.
Nothing came up.
That was when I checked the phone and discovered that it was not the phone I tested for hours that I eventually came home with.
I couldn't believe my eyes. Had I believed so much in juju, I would have sworn that was truly it.
And it was late so I couldn't go back and the next day was Sunday.
By Saturday of the following week, I contemplated travelling all the way from Ojo to Ikeja again and simply logged on to Jumia instead.
I was sad and pained, but I guess it was one of those things that comes with living in Lagos.
I dumped the phone and everything that has to do with it. Life goes on.


***


Get complete versions of all DNB Books on DNB Store, OkadaBooks or Flip Library!